Josh Richard's Email & Phone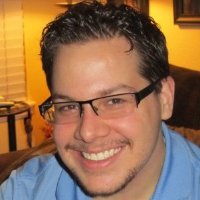 Josh Richard
Application Support Software Engineer @ Return Path
Josh Richard Contact Details
Parker, Colorado, United States
Senior Software Engineer Team Lead @
Havenly
High School Diploma, 2008 @ Smoky Hill H. S
Software Engineer with 6 years of experience including building a system from the ground up utilizing Angular and Node. Interested in implementing cutting edge technology and constantly working on new projects.
Software Engineer @ Responsible for modifying/updating/adding tools to the client facing suite as well as the internal tools suite. Working with jQuery, HTML5, CSS, Bootstrap, JSON, PHP,
ContactOut is used by
76% of Fortune 500 companies
Similar Profiles to Josh Richard
Yerko Nauls

Associate at Booz Allen Hamilton

Nadira Shaid

HR Specialist & Recruiter (12,500+ Connections)

Anh Tran

System Administrator at CSC - Computer Sciences Corporation

Dave Berey

Executive Vice President, Chief Credit Officer at Peoples United Bank

Wissam Mahmassani

Senior SD-WAN Solutions Engineer - VeloCloud Service Providers at VMware

Robert Olsen

Software Engineer at The Boeing Company

Ahmed BETTAIEB
María Camón

Software Engineer at adesso Schweiz AG

Thecla Doll

GZ-psycholoog / therapeut at FPC Oostvaarderskliniek

Meron Makonnen

Software Engineer at ARMATURE Corporation

Sonia ARNO-PONS

Responsable Comptable Holding & Reporting chez Vallourec

Marcin Ziąbek
Gloria Frelix

Experienced Healthcare Executive and Executive Coach

Brian Nottingham

Entrepreneur and Software Engineer

Deepti Malhotra

CEO at VMD Systems Integrators

Cam Porreca

Southeast Industrial Sales Manager at General Insulation Co.

Arthur Wasson

EVP, Head of Venture Capital Services & Global Treasury Management at Square1 Bank, a division of Pacific Western Bank

Ariel Mendoza

Director Business Development en Get a Lamp

Michele Hula-Miller

Vice President Sales, North America

Kerry-Anne Hamilton

Front End Developer at Boyle Software

Omar Rivera
Tommy Tse

Senior Lead Solution Architect, Digital Architecture

Dominique Mills

Marketing and Promotions Assistant at Nimble Activewear

Nolan Hecht

Square Mile Capital Management

Brian Jun

International Tax Manager

Firas Alsuwaigh

Chief of Strategy at Ninja Van

Akash Sah

Head of Manufacturing Operations

Rouzbeh Safaie

Director Of Engineering at AtScale

Swarnima Manohar

Software Engineer at Malachiarts

Faraz Khan

Director - Digital Marketing Strategy at ada for Malaysia & Emerging Markets (SEA/SA)

Aimee Sorek

Editorial Producer, Art Director, Photo

Mohammad Al-Moumen

Engagement Manager at McKinsey & Company

Eric CIM

Chief of Pharmacy at Children's National Health System

Aydin Birik

PMP®, CSPO®, ICP-ATF®, | Agile Project Manager

Andria Hart

Sr. Customer Success Manager at RingCentral

Sudeep K

Software Engineer at Viasat Inc.

Sai Bhavana

iOS/tvOS App Developer at Mobile Programming

Luai Moussa

Sr. Software Development Engineer

Noreen Reilly

PwC - Workday Advisory Practice

Looks Coughlin

Systems Engineer at Tenizen

Jacob J.

Software Engineer at Apple

Lance Custen

President and Chief Executive Officer at Realty.com

Shawn Wang

Software Engineer at Facebook

Kalyan Siddam

Product Management Leader | IoT Security Cloud Mobile | Self-starting Leader, Passionate Solving Customer Use-cases

Zuopan Li

Software Engineer at eBay

Mike Liadov
Josh Click

Software Engineer at Google

Michael Provost

Senior Engineered Wood Products Designer / Truss Designer / Residential Estimator

Trevor Rosen

Principal Architect at SolarWinds

Gareth Cornelius

Digital Programme Director - Commercial at Coca-Cola European Partners
Looking for colleagues of Chris Shelby at Company Inc?