Joseph Durso's Email & Phone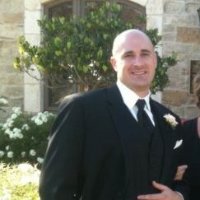 Joseph Durso
Named Account Representative @ Mindjet
Joseph Durso Contact Details
Half Moon Bay, California, United States
Named Account Representative @
Mindjet
Account Executive with experience selling into the C-level. Diverse customer base. Innovative approach to prospecting, pipeline management, and motion to close. Sales 2.0 and cloud proficient. Provide over 200 demonstrations a year.
Corporate Account Manager @ Datastax delivers Apache Cassandra in a database platform purpose built for the performance and availability demands of IOT, Web, and Mobile applications,
ContactOut is used by
76% of Fortune 500 companies
Similar Profiles to Joseph Durso
Michael Waelder - RA, AIA, NCARB

Senior Project Manager at IVI, a CBRE Company

Guido Stadler

Tumor Cell Biologist at Berkeley Lights, Inc.

Terri Wise

Director Pharmacy Technology at Vincennes University

Neha Bhakta

5th Grade Math Teacher at Houston ISD

Deanna Marcotrigiano

Analyst at Focus Financial Partners, LLC

James Piacentini

Santa James at Santa James Piacentini

Michael Rasky

Realtor at SOTHEBY'S INTERNATIONAL REALTY

Alex Ikasu

Computer Software Professional

Dan Baranowski

Territory Sales Manager at Jonathan Green and Sons, Inc.

Monster Fastener

Sales at Monster Fastener, Inc

Lyndsey Boudrie
Monae Caviness

Photo Producer at Jones Mgmt

Navela Bhuiyan, PharmD
Sarah Gaynor

Packaging Designer at The Land of Nod

Amanda Coccaro

Marketing Manager at Meyer Wells

Raghav Rajan Ravi

Design Engineer at Precision Engineering,LLC

Stacy Twilley

Designer & Creative Director at Twilley Atelier

Todd Seman

Regional General Manager at Access Information Management

Robert Gunthorp

Owner, Onager Corporation

Katy Barich

Spine Specialist at Zimmer Spine

Caitlin Juneau

Assistant Controller at Mid America Mortgage, Inc

Paul Demers

Manufacturing Engineer at Edlund Company LLC

Andrea Rogoff

Director, Corporate Marketing at Vox Media

Yueping Guo
Laura Roseland

Independent Consultant at Laura Roseland, LLC

Kevin Christiansen

IT System Analyst - Lead, MCP, OCSA at Principal Global Investors

Jessica Larivee

Business Office Manager East Longmeadow Skilled Nursing Center

J. E. Tyson, PE

Site Assessor / System Designer

Terry DTM

★ ★ ★ ★ ★ Experienced Keynote Speaker | Self Esteem Architect ✔Helping Professionals be exceptional Speakers ✔

Satya Nadella
Tobias Bard

CEO at Prototyp Stockholm

Sam Nurmi

Founder, owner and CEO at Dooer.com

Erik Österberg

iOS & Web Developer på Mobile Interaction, musician

Bo Mattsson

Founding Partner at J12 Ventures & co-founder of Hubert.ai

David Thunman

Front-End Development Associate Manager

Daniel Grönberg

Senior Developer in Test på Skype

Roelof Pieters

Founder at Sunshine Lab // CEO at creative.ai

Sebastian Schmidt

DevOps & AWS Architect Consultant at Buzzcloud

Kalle Persson
Emil Nordh
Andrew Aye

Principal Engineer at Amazon

Harry Bullen

Software Engineer at Google

Vishwa Bhuta

Data Scientist at Etsy in New York City

Brayden Ackeren

Site Reliability Engineer at Concur

Teo Dell'Amico
Dan Kurtz

Software Engineering Manager at Apple

Wade Harrell

Senior Software Engineer at The Walt Disney Company

Yasmin W.
Looking for colleagues of Chris Shelby at Company Inc?