Jonathan Mumm's Email & Phone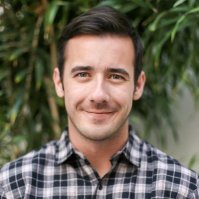 Jonathan Mumm
Research Development Software Engineer @ University of Wisconsin-Madison
Jonathan Mumm Contact Details
San Francisco, California
Founding Team @ A team of engineers and entrepreneurs building great companies. From March 2013 to Present (2 years 10 months) San Francisco Bay AreaCo-founder & Engineer @ #1 grossing Productivity app in 40 countries From March 2013 to Present (2 years 10 months) San Francisco Bay AreaDeveloper Evangelist @ Grew our developer community from the ground
ContactOut is used by
76% of Fortune 500 companies
Similar Profiles to Jonathan Mumm
Dong Guo

Sales at Crystal Window & Door Systems

Chris Grossmann
Gary Fox

SAP Supply Chain Analyst at L3 Technologies

Adam Zee

Account Development Executive at Akamai

Gabriela Tejada

Design Director at IT Cosmetics

Leslie Jones

Director of Music Recording and Scoring, Skywalker Sound, Recording Producer and Engineer

Sean Modjarrad

Managing Shareholder at Modjarrad | Abusaad | Said Law Firm

Aaron Jackson

HR Manager at Fluor Corporation

Michael Libbie

Owner/Host Insight on Business the News Hour

Philip Kuon

Small Business Specialist at U.S. Bank

Katherine Kawamoto

Real Estate professional, contracts and negotiation expert, writer, education advocate

Patrick Smith

Senior Vice President, Field Operations

Alik Fedorenko

Director New Product Development at Valaris plc

Andrew Gagliano

Entrepreneur, Consultant, Problem Solver, Analyzer, Forecaster, Marketer

Oliver Gillette

Product Analyst at Wells Fargo

Kristin DeSousa

VP Performance & Strategy - Massachusetts

Caroline Maeda

Integrated Marketing Associate at Wander Beauty

David Gordon

Acquisitions and Development at Discovery Land Company

Steve Kasower

Chief Executive Officer at IPA-Global

Rick Lewandowski

Executive Director at Center for Evaluation of Clean Energy Technology

Christopher Rigney

Brand Integration Director, Nike Sports Marketing at Nike Inc.

Matthew Cohen

Sr. Copywriter at Arc Worldwide

Lawrence List

CAO Fixed Income Americas at BNP Paribas

Chaitanya Yallapragada

Microsoft Dynamics CRM Certified Consultant at Infosys

Jesse Janson

Director of Acquisitions & Digital Media

Seamus Mooney

Research Analyst at Magellan Search & Staffing

Alex Tapnio

Arts & Community Relations Professional

Brent Litjen

Senior Recruitment Manager at Union Pacific Railroad

Ramesh R.

Salesforce and Oracle CPQ Architect

Chance Vaughan

Enabling Digital Innovation Through Data

Sherrie Kronforst, M.A., SPHR

Senior Director, Human Resources - Employee Engagement at Comcast Cable

Alex Andrade-Walz

Director of Marketing at Evernym | Self-Sovereign Identity | Digital Credentials

Kyle Browning??‍?

Lead iOS Engineer at The Athletic

Chandini Ammineni

Growth Leader| Ex-Partner @500Startups| Author: Growth 101, a codified view of Growth Marketing for Early Stage Startups

Myriam Mendila

Oncology Chief Medical Officer at Novartis

Michael Schra

Senior Data Scientist at United Airlines

Christian Gammill

Venture Advisor. Transformer. Recovering Chemist.

Jillian Perez

Principal Corporate/International Recruiter at MathWorks

Sowmyanarayan Sampath

Chief Financial Officer, Verizon Media Group at Verizon

Jason Devitt

CEO and cofounder of Compound Eye

Troy Fickett

Enterprise Account Executive at HackerRank

Nishanth Billa

Senior Director Finance, Product & Technology at Mozilla

Seth Ettenberg

Chief Scientific Officer at Unum Therapeutics

Audra Jansen

Territory Manager at Bitdefender

Brian Hipsher

VP of Marketing at BIBIBOP Asian Grill

Nicole Tuosto

Recruiting Top Contractor Talent for EY GigNow

Terry DTM

★ ★ ★ ★ ★ Experienced Keynote Speaker | Self Esteem Architect ✔Helping Professionals be exceptional Speakers ✔

Yasmin W.
Looking for colleagues of Chris Shelby at Company Inc?