John Brooks's Email & Phone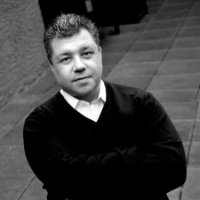 John Brooks
Sr Account Executive @ ServiceNow
John Brooks Contact Details
Sr Account Executive @ ServiceNow
Global Account Manager, Microsoft @ Dell EMC
Global Account Manager, Microsoft @ Compuware
Certificat de Langue et Civilisation Francaise, French Language, Literature, & History @ Université Paris-Sorbonne
Proven leader with 20+ years of progressively successful business experience. Senior sales strategist who drives revenue by building high-impact teams and developing results-oriented relationships with internal and external partners. Leadership skills enabling fast creation of profitable new businesses. Extensive expertise driving revenue & collaboration at Microsoft divisions including; Windows Phone, Azure, Windows Update, Windows Marketplace, Office365, Bing,
ContactOut is used by recruiters at 76% of the Fortune 500 companies
Similar Profiles to John Brooks
Elissa Villicana

All-In-One Start Up Business Consultant

Russ Brancato
Catherine CEO

EMPLOYEE BENEFITS/COMPLIANCE EXPERTS/EMPLOYER TECHNOLOGY/PEO

Greg Mare

Healthcare Practice Leader, Americas at AECOM

Patti Guard

Event Coordinator at The Jesuit Retreat Center of Los Altos, California

Gisso Welsh

Senior Recruiter - Six Sigma Specialist

Austin Belisle

Digital Media Coordinator

Andrew Privitera, L6S, MBA

Battalion Operations Sergeant Major at U.S. Army

Meagan Kalez

Account Manager at Opus Creative Group

Elaine Priesman

Sr. Business Development Manager/Sr. Recruiter

Korben Konrady

Business Retirement Plan Consultant at Labrum Wealth Management

Ted Michon

IT Principal Consultant at The StrataFusion Group

Maria Castagnola

Assistant Event Manager at WIPEOUTRUN

Darren Alick

Director of Operations at ISG

Tayler Pfeifer

Senior Financial Analyst at TDS Telecommunications Corp.

Sean Butland

Enterprise Business Development Manager at ScaleMatrix

Gabriel Casanova

Sr. Agent Manager - Alpheus Communications: Supporting the Nation's Top Sales Partners -

Megan Reile

Manager of Business Development, Rental Cars at Priceline.com

Kenneth J. Cary | Innovative Thinker

Business Process Consultant ¦ Continuous Improvement Change Agent ¦ Technical Writer ¦ Training Specialist

Carye Duffin

Vice President, External Relations at CIEE Council on International Educational Exchange Chairperson, Cultural Exchange Panel at WYSE Travel Confederation

Elizabeth Fodera

OMNI Buyer, Men's Tailored Collections at Bloomingdale's

Aldrin Brown

Owner at Empire Digital Strategies

Dave Korkoian

Senior Federal Affairs Representative at FedEx

Brian Mattison

Carolinas Sales Executive

Dena Napoli

President * Branding Specialist * All Around Cool Chick - CDM Promotions, Inc.

William G. Curtis III, CPM

Real Estate Manager at Health Care REIT

Daniel Deutscher

Director of Finance at ESCO Construction Company

Aida Flores

Mother|Educator|School Leader

Eric Viana

Chief Operating Officer at Dekora Concepts, Inc.

Mark Dubner
Terry DTM

★ ★ ★ ★ ★ Experienced Keynote Speaker | Self Esteem Architect ✔Helping Professionals be exceptional Speakers ✔

Satya Nadella
David Orencyr

CEO at Bellapierre cosmetics

Nirav Shingala
Ken Worley
Thang Tran
John Love
Jacques Lemieux

Engineering Director at Marketo

David Ressman

Linux Systems Engineer at XTX Markets

Prahlad Venkatesh

Senior Software Engineer at Salesforce

Gregory Chatzinoff

Software Engineer at Google

Steven Senko

Python web developer at Innuta Inc.

Robert Grande

Product Manager at Branch International

Ryhan Hassan

Head Of Design at Consider

Dave Lemke

Cofounder at Vape 911, LLC

Cameron Pierce
Thomas Freyre
Sunita Bhaskaran

Software Engineer at Amazon Web Services

Yasmin W.