Joe Passkiewicz's Email & Phone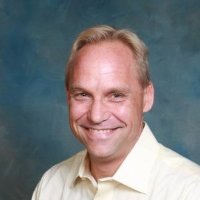 Joe Passkiewicz
Senior Vice President- Development @ LandSouth Construction, LLC
Joe Passkiewicz Contact Details
Jacksonville, Florida Area
Lead Contributor @ Leading By Serving- Leadership is for Everyone
Project Manager @ Perry-McCall Construction
Construction executive with more than 30 years experience from tradesman to executive. Expert in multi-family construction including apartments, senior housing, student housing and condominiums. Extensive experience in hospitality, recreational and commercial projects. Strengths in construction technical knowledge, process engineering, leadership and team building.
Senior Vice President- Development @ Develops and executes management programs regarding construction operations, field technology,
ContactOut is used by
76% of Fortune 500 companies
Similar Profiles to Joe Passkiewicz
A J Barrera Jr.

Senior Investigator at TN Law Firm

Laura Kirk Lee

Marketing Director at Scheid Family Wines

Katherine Estep

Executive Assistant To Chief Executive Officer and Founder at Zymergen, Inc.

Chris Zakharoff

Sr. Solution Engineer at Cloudinary

Susan Joel

Senior Transportation Engineer at Cardno, Inc.

Heather Bouvier

Propelling small businesses into stardom!

Stephen Csonka

Project Manager at Turner Murphy Co

Steve Rosenblum
Chris Lyons

Vice President at Storage Etc

Ron Overton

Procurement and Logistics Specialist at Wacker Chemical Corporation

Dan Greenleaf

Consultant at Pillar Technology

Todd Schmidt

Leader, Workforce Planning & HR Analytics at GE Capital

Alisa Willingham

Global Account Executive at Crane Worldwide Logistics

Andrea Lundquist

Operations and Events Management | Arts and Entertainment | Creative Marketing and Communications

Brian Farrar

Commissioner at Lee County Mosquito Control District

Jessica Stark

Digital Marketing Consultant at Plantronics

Mark Hall

Licensed Real Estate Agent at RE/MAX

James Ph.D.

SVP, Customer Relationship Management

Andreas R. Roetheli

Ph.D. Candidate at Harvard University

Jean-Luc Faure

AVP Retail & Operation at Jaeger-LeCoultre North America

Jonathan (Jon) Palmer

Associate General Counsel- Litigation at Microsoft Corporation

Marcus Lee
Nabila Chitalwala

Associate Consultant at Bain & Compamy

Michael Enich

Scribe & Clinic Coordinator, Stone Creek Psychiatry

Barrett Kamille

Sr. Consultant PLM - SAP America

Scott Pennestri

President, Design Source Solutions, Inc.

Dave Bennett

Agile Coach at Salesforce

Hayley Rombach

R4R Recruiter for The World's #1 Online Search Engine!

Dallas Davidson

Director, Enterprise Demand Generation at Coursera. We're hiring!

John Malnar

COO & CFO at Fringe Benefit Group

Jason Sansone

Director, Strategic Accounts - Tanium

Josh Tofteland
Kevin Goetsch

Lead Engineer - Analytics Platform at Tempus, Inc.

Todd Morrow
Candace Washburn

Recruiting Manager | Permanent Placement | Marketing, Advertising, Public Relations, Interactive Design & Development

Brian Trentacost

Global Sales Manager at China Telecom Americas

Mat Baxter
Gina Chen

Demand Marketing and Marketing Ops Leader

Zach McCormick

Engineering Manager, Messaging & Automation Team at Braze

Samruddhi Suryaji

Full Stack Engineer at Cisco Meraki

Tom Scanlan

Sales Director at Mendix Enabling Digital Transformation, Innovation, and Low Code/Rapid App Development

Ananda Rajagopal

Vice President, Products and Solutions at Gigamon

Laura Fox

Consultant at The Boston Consulting Group

Terry DTM

★ ★ ★ ★ ★ Experienced Keynote Speaker | Self Esteem Architect ✔Helping Professionals be exceptional Speakers ✔

Yasmin W.