Joe Golden's Email & Phone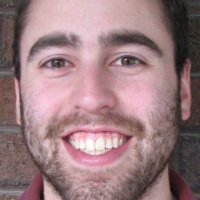 Joe Golden
Economics Ph.D. Candidate @ University of Michigan
Joe Golden Contact Details
San Francisco, California, United States
Master of Arts (M.A.) @ University of Michigan
I'm Co-Founder and Co-CEO of Collage.com. I finished my Ph.D. in economics at the University of Michigan in Nov, 2014. Previously, I was the staff economist at Elance-oDesk, an online labor marketplace. During my Ph. D., I was a summer intern member of Google's economics group, which I rejoined later on for a 1-year part-time position. My
ContactOut is used by
76% of Fortune 500 companies
Similar Profiles to Joe Golden
Lisa SHRM-SCP

Director of Human Resources at University of Maryland, University Relations

DeeAnn Kendrick
Joe Brown
Lisa Taylor

Head of Portfolio Marketing

Katie Silverstein
Ford Fay

Senior Automation and Release Engineer at Akamai Technologies

Matthew Smith

Sr. Principle Architect at Skyline Network Engineering

Carolynn Dolan

International Sales Executive at FedEx Services

Bert Vaart
Paul Desmond

Head of Information and Systems at Saffery Champness

Bill CPA
Vrushali Mahajan

Big Data Architect-Data Engineer

Paul Beaubien

Global Business Director at ADAC Automotive

Hywel Morgan

Owner, Jellett Rapid Testing

Naja Edwards

Propulsion Engineer at Boeing

Sean Larusso

President at Madison Avenue Salon & Day Spa

Mark Hill

17 years plus experience in in oil and gas industry, specializing in compression needs

David Pereira

VP, Product Engineering and IT / CTO

Mrigendra Singh

Actively looking for job as Software developer

Diego Melo

Co Founder and CTO at Supermercado Now

Matt Albert

Sr UX Designer at Ask Media Group

Nicholas Yu
Hollis Hughes

Account Manager, Corporate Partnerships

Sung Woo

Staff Software Engineer at Tintri

Scott Yopp

Site Manager - A. Schulman, Inc

Joe DeRosa

Advisory DevOps Engineer at eMoney Advisor

Robert Howell

CEO at Restocon Corporation

Quazi Farooqi

Controls Engineer at Ford Motor Company

Ashlie Dulan

IT Hardware Procurement Manager at JCPenney

Kumar MBB

Head of Delivery - CRM - Salesforce

Terry DTM

★ ★ ★ ★ ★ Experienced Keynote Speaker | Self Esteem Architect ✔Helping Professionals be exceptional Speakers ✔

Vivian Wu
John Montigny
Ryan Young

(NYSE:ZUO) Field Account Executive at Zuora

Tarun MBA

Senior Director, Corporate Initiatives at Edwards Lifesciences

Randy McMahon
Andrew L.
Nicola Blackford

Commercial Director at Secret Cinema

Sukumar M.

Senior Application Engineer I at Homesite Insurance

Patrick Puz

Senior Marketing Director, US Brand Lead

Jason Makuch

CEO at HiLife Investments, a cannabis supply chain platform enabling consumer brands to improve the health & happiness of the world through cannabis.

Sam Wigley

Data Engineer at TISTA Science and Technology Corporation

Liam Burns

Founder & CEO at HempWholesaler.com

Ethan Cline

Software Engineer at Google

Leslie Duskin

Director of Product, Employee Ops at The RealReal

Christian Sanchez

Software Engineer at Airbnb

Sumeesh N.

Software Engineer at Econify LLC

Terence Stone

Engineering Mgr. at Simple Fractal | Robotic Process Automation (RPA) | Fullstack Engineeer

Mark Lotke

Founder & Managing Partner at Harmony Partners

Yasmin W.
Looking for colleagues of Chris Shelby at Company Inc?