Jim Walter, CPIM's Email & Phone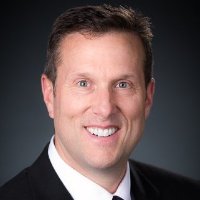 Jim Walter, CPIM
Vice President of Global Manufacturing @ Mallinckrodt Pharmaceuticals
Jim Walter, CPIM Contact Details
High School, Math @ Watchung Hills
A results driven Lean, Six Sigma and APICS Certified Senior Operations Leader with significant background in a variety of manufacturing disciplines. Innovative problem solver with a proven track record in Operations, Manufacturing, Quality, Regulatory Affairs, and transformations. Experience in solid dose, semi-solids, liquid formulation, sterile injectables, API/fine chemicals, medical devices and consumer products. Outstanding leadership capabilities, strong
ContactOut is used by recruiters at 76% of the Fortune 500 companies
Similar Profiles to Jim Walter, CPIM
Herbert Roy George

Technology & Information Broker

Vince Chavez

Manager of Maintenance and Construction at the University of New Mexico

Jacques Cohen

Exclusive Sales and Marketing at Compass

Paul McKinlay

Director - Remediation and Assessment at Vanasse Hangen Brustlin, Inc.

Craig Stevens

News Anchor WSVN-TV Miami/Ft Lauderdale

Ed Grant

Manager of Land Acquisitions at Salt River Project

Eric Ibsen
Danielle (Blevins) Howard

SaaS, Software Trainer and Consultant at Workfront

Michael Burrows

Corporate EHS Manager at Polyglass USA

Laurie Harding
Robert DM
Matthew Brassell

VP at The Dale Company, Inc.

Mary Bridgewater

Systems Director at Assurant Field Asset Services

Chris Hanna

Development & Marketing Director, PRTS

Vishal Malhotra

Global Vice-President of Sales and Marketing at UCI-FRAM Group

Mariam Wright

VP of Sales Operations - ADP HR/BPO CS/RES

Doug SCLA
Sheldon Bond

Sr. Consultant at UTi Worldwide Inc.

Russell Rogerson

Executive Vice President Economic Development Fayetteville Cumberland County Chamber of Commerce

Frank Liebold

Strategic Partner Lead at Google Germany

Roberta Gugliotta

Senior Manager, Technical Support at Opentext

Craig Skelton

General Manager - Projects at DHL Supply Chain Ireland

Ali Onur Uyar

System Engineer, Site Reliability Engineer at Google

Billy Sisk

Life Sciences Industry Manager EMEA at Rockwell Automation

Annette O' Neill

Director of Sales and Marketing at Fitzpatrick Castle Hotel

Richard Morrissey

Associate Director Moneycorp Ireland

Brian Dillon

Global Master Black Belt at GE Healthcare

Bryan Fox

Director Electric Skyline Ltd

Justin Re

SVP, Product - Ticketmaster at Live Nation Entertainment

Trey Johnson

Evp, Chief Merchandising and Marketing Officer at The Save Mart Companies

Marc Farrell

Founder & CEO at Ten To One Rum

Mark Stutts

Ionic 1/2/3/4, Angular JS/2/4/5/6/7, Native iOS - Mobile RockStar

Raj Rajamani
Zach Worthington
Kathy Fish

Chief Research, Development and Innovation Officer, Procter & Gamble

Aashray Arora

Software Developer at Nutanix

Jason Lin

Growth x Performance | Chief Marketing Officer at PatPat

Kent Nierendorf

Sr. Solutions Engineer at Instart Logic

Rosie Atkins

Vice President, Product at Homebase

Jason Shotwell

Recruiter - Product Leadership at Facebook

Donna Harris
Cort ★

Founder & CEO, SingleMind

Slava Akhmechet

Product Manager, Recurrent Billing at Stripe

Ken Rodi

Executive Vice President, President-Products Segment at Evoqua Water Technologies

Minoo Ayat

Head of Global Talent at OneLogin

Kate McGinnis

Managing Director at Fluence - a Siemens & AES company

Terry DTM

★ ★ ★ ★ ★ Experienced Keynote Speaker | Self Esteem Architect ✔Helping Professionals be exceptional Speakers ✔

Yasmin W.