Jessica LaTorre's Email & Phone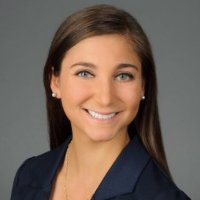 Jessica LaTorre
Manager @ PwC
Jessica LaTorre Contact Details
Manager @ PwC
Senior Associate @ PwC
Senior Associate @ PwC
Currently based in New York City, Jessica is a Management Consulting professional in PwC's Advisory practice, delivering Change Management, Communications, Training and Program/Project Management expertise for large-scale business transformation projects across multiple industries. Jessica developed her program management skills on large-scale crisis driven engagements where the client was having legal, regulatory and/or compliance issues, prior to shifting
ContactOut is used by
76% of Fortune 500 companies
Similar Profiles to Jessica LaTorre
Bryce Rinkenberger

Manufacturing Engineering at Synergetic Industries, LLC

Ahmad Jamali

System Administrator at Cigital, Inc

Richard Coiro

Senior IT Infrastructure Project Manager at MIB Group, Inc.

Fernando I. Garza

Graphic Designer; Political Scientist

Matthew Abney

Outside Sales Account Manager at Ryerson

A.J. Fierro

Manager, Promotions at Warner Bros.

Brian Wahlbrink

Owner at Wahlbrink Enterprises

Ero Troche

Calibration Technician III at MENTOR Technical Group Corporation

Dennis Drury

Disaster Recovery Analyst at Phillips 66

Matt Ramage

Regional Sales Manager at Hutson, Inc.

Karen Carter

Mortgage Consultant at Ridgewood Savings Bank

Bridgette (O'Neill) Piscicelli

Head Teacher at Eden II, School for People with Autism

Marcellus Walden

Systems engineer at Lockheed Martin

Thomas CMP

Manager, Event Management & Trade Shows at Universal Orlando Resort

Donna Simons, PMP®

IT Project Manager at Leander ISD

Ernesta Griciunaite

Project Manager at Endoca

Christy Hansen

Experienced Senior Business Operations Analyst at ADP

Renee Olsen

Senior Administrative Assistant at Northern Trust

Kenny Reed

Area Sales Manager at MasterBrand Cabinets- Dealer Channel

Keng Jin Lee

Medical Writer at American Academy of Ophthalmology

Matt Forman

Administrative Associate, Stanford Graduate School of Business

Karoline Weber
Charles Biami

Helps Dentists Attract & Convert More Implant Patients

Richard McHugh
Justin Modglin

Marketing Automation | Marketing Strategy | Statistical/Business Modeling Leadership | Operations

Chante Wright,MA,BSN,RN,CDP

Director Of Nursing at The Scottish Home

James Prieger

Associate Professor at Pepperdine University School of Public Policy

Natalia Martin Orozco

Principal Scientist at Lion Biotechnologies, Inc

Adam Sapir

Real Estate Investor/Broker

Ashley Petty

Sports at Democrat and Chronicle

Terry DTM

★ ★ ★ ★ ★ Experienced Keynote Speaker | Self Esteem Architect ✔Helping Professionals be exceptional Speakers ✔

Satya Nadella
Zach Kauffman

Engineering @SAY // Formerly @Sidecar

Scott Heinert

Director of Financial Reporting

Ashwin Mohan

Senior Software Engineering Manager at Microsoft

Jason Lantz

Software Engineer at Pearson

Zach Louden
Ben Leizman

Software Engineer at Facebook

Chuan Yu

Software Engineer at ipsy

Jorge Silva
Wen-Hwa Chu

I am open for new FT or contract job. Many RTR granted out,, one offer now. Prefer local Austin, TX or Texas jobs.

Artem Durytskyy

Senior Software Engineer at Flatiron Health

Cedric Howe

Software Engineering Manager at Etsy

Josh Gordon

Teaching Deep Learning. Working on TensorFlow.

Makrand Kalyankar

Data Engineering - Team Lead at Jet

Fabian Schonholz

Chief Executive Officer at Fessex Consulting

Michael Goldberg

Software Engineer at Dropbox

Sumati Aneja

Senior Software Engineer at Aruba, a Hewlett Packard Enterprise company

Thanu Chandrarajah

Principal Software Engineer at Zynga

Yasmin W.