Jeff Johnson's Email & Phone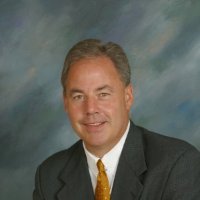 Jeff Johnson
Vice President Strategic Marketing @ HyperDisk Marketing
Jeff Johnson Contact Details
Orange County, California Area
A HOSPITALITY AND BRAND EXECUTIVE with proven capabilities in leading high-profile sales, marketing strategy and digital marketing, communication for hotel and resort entities and teams globally. Led teams domestically and internationally generating record sales and market share in multiple market segments and channels. Accomplished, innovative marketing executive adept at broad strategy development in marketing and management of:
ContactOut is used by
76% of Fortune 500 companies
Similar Profiles to Jeff Johnson
Jaymie Fennell

Mondelēz International: Media Manager AU, NZ, JPN

Mark Fisher

Recruitment & Talent Manager at JVAT

Timothy Nesbitt

General Manager at Marubeni-Itochu Steel Oceania Pty Ltd

Anthony Spartalis

Chief Financial Officer at City of Onkaparinga

Shandell Dambergs
Peter Barac

Knowledgeable | Professional | Commercial Lending | Business Banking | Development Finance | Asset Finance | FX | Trade

Amanda Udy

Commissioning Trainer - JKC - Ichthys LNG Project

Owen Chen

Mechatronic Graduate Engineer at Telstra

Cheryl Brookes

Founder & Director at Online Courses Australia

Greg Green

Associate Director at LCC Asia Pacific

Dhugal Fletcher

Enterprise Architecture - From pre-sales consulting through program definition, execution and completion

Matt Cooper

Managing Director at Alpha Digital

Nick Stroop

Director of Sales, Consumer & Retail | Enterprise Accounts at DXC Eclipse

Katie Bowman

Digital Creative Group Head

James Danaher

Manager - Operations and Maintenance solutions at Tolerro ltd

Sarah Faulds

Manager at Crowe Horwath - B.Bus (Acc)

Dominic Keegan
Paul Maisano
Tian Chen

Experienced Graduate of Architecture at Fender Katsalidis

Hadi Emamifar

Drilling Engineer / Offshore DD Eng at Schlumberger

Nils Barry

Management, Sales, Marketing & Fitness Professional

Brian Cooke

Head Cycling Coach and Tour Leader

Teresa Farish

Senior Director of Marketing, Clinical & PMO at Stryker || named Australia's #1 Best Workplace by Great Places to Work!

Daniel Ang

Director at Arnold Stevens Finlay

Simon Guttmann
German Ostaszynski

Ruby on Rails Developer at Oneflare Pty Ltd

Edwina Toohey

Promotional Staff at Direct Image Promotion & Talent Management

Khoa Nguyen

Research scientist at Data61 (CSIRO)

Julie Stobart

Client Services Manager, Healthcare Australia

Adrian Lloyd

Senior Client Partner, APAC at Oracle Data Cloud

Terry DTM

★ ★ ★ ★ ★ Experienced Keynote Speaker | Self Esteem Architect ✔Helping Professionals be exceptional Speakers ✔

Jay Gabriels
Nicole Weber

Engineer at Rent The Runway

Cynthia Rascon

Lead Data Scientist at PayJoy

Ashley Ph.D.

User Experience Researcher at Google

HongSeong Jeon

Sr. Java/J2EE Developer and Salesforce Developer

Jianfeng Zhang

Software Engineer at WePay

Matthew Ogram

Software Engineer at Intuit

Ying Liu

Electrical Engineer at Sensor Products Inc.

Pat Schellberg

Compensation Analyst at Topgolf

Caroline Steffen

Software Engineer at Rent The Runway

Anthony Lin

Software Engineer at Yahoo Finance

Amber Stergious

Mortgage Loan Officer at Bank of America NMLS ID 453560

Lee Tang

Software Development Engineer at Apple

Dimitri Chupryna

Co-Founder, Managing Partner at TaaS Fund

Prerna Dwivedi

Software Development Engineer 2 at Alexa.com (an Amazon Subsidiary)

Darryl Norris

Senior Full-stack Engineer at ShopPad Inc.

Dr. S.

Sr. Analytics & Data Science Leader l Omnichannel Analytics l Digital Transformation & Technology Strategy

Dr. MS

CEO & Founder of Simplifeye

Yasmin W.