Jason Pigott's Email & Phone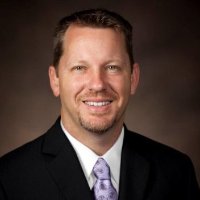 Jason Pigott
Executive Vice President - Operations and Technical Services @ Chesapeake Energy
Jason Pigott Contact Details
Executive Vice President - Operations and Technical Services @ Chesapeake Energy
Executive Vice President Operations @ Chesapeake Energy
Sr. Vice President Operations @ Chesapeake Energy
CGS @ Dallas Theological Seminary
Executive Vice President Operations @ From January 2015 to Present (1 year) Sr. Vice President Operations @ From August 2013 to January 2015 (1 year 6 months) General Manager - Maverick\Eagle Ford @ Responsible for the maximizing the value of Anadarko Petroleum's investments in the Eagle Ford Shale in South Texas. From June 2013 to August 2013
ContactOut is used by recruiters at 30% of the Fortune 500 companies
Similar Profiles to Jason Pigott
YINGHANG MAO

Macquarie Capital (Principal Investment)

Anthonia Law

Marketing Manager at The Swatch Group (HK) Ltd

Wai Joe Wan

Executive Chef Langham Hotel GZ China

Grace Lee

Director of Finance at Grand Hyatt Hong Kong

Dominik Schleipen

Associate Director, Head of BIM and Digital Design, Asia Pacific India at Buro Happold API

Luca Di Mucci

FOUNDER & CEO of LU. DI. PACK CO., LTD

Anders Holm

Head of Business Analytics at H&M

Pippo Au
Cally So

Fashion Designer - D-mop Limited

Albert Chak

Director of Legal (China) at Shangri-La Hotels and Resorts

Tony Detter

Group Managing Director chez Inflight Sales Group

Vera Wong

Student at The Chinese University of Hong Kong

Maiko Ukeba

Director & Top Designer (Architecture, Interior & furniture) at Nouvelle Maison Architect & Design Co.,Ltd.

Sehail Fillali

Quality Assurance Manager at Scott Adam Designs, Inc.

Elsa Li
Anthony Banerjee

Head of Media Partnerships at Manchester United

Durlov Sarma

Senior Manager - Global Business Development at Johnson Electric

Christophe Maquet

Executive Vice President Africa and Middle East

Sammi Chan

Partner of Secret Tour Hong Kong

Peter Martisek

Director at BlackRock Private Equity Partners

Lowell Ley

Analyst at HSBC Global Banking and Markets

Alexandra Sichushen

Database Sourcing Manager at IP Global Ltd

Brian Bailey

Head of Talent Development at Verizon Enterprise Solutions Asia Pacific

Nicola Canuti

Executive Chef at Intercontinental Hotel

Ivo Boeer

Director at ASIA T&C Ltd.

mohit bahoria

Head of Strategy and Transformation at AIA Malaysia

Akiko Imai

Electronic Block Desk- Sales & Coverage

Frank Leung

Managing Director at GW REI Limited 睿盛投资咨询

Eunice Hui

Business Analyst at Pernod Ricard

Jason Wang

Founder & CEO at TrueVault. The first data security company focusing on protecting Personally Identifiable Information.

Cindy Hanifen

Managing Consultant at Korn Ferry International

Louise Fritjofsson
Jared Tame
Kevin Hochman

President, KFC US at Yum! Brands

Brian Mory

Sr. Director, Commercial Sales at Exabeam

Benjamin Baer

B2B Marketing | Platforms | Big Data & Artificial Intelligence | Predictive Analytics | Cloud Computing |

Mark Dillon

Head Of Engineering at Zype

Jasper Squier

Managing Director at Intergalactic EMEA Ltd

Sean Harman

Senior Director of HCM Sales EMEA at INFOR

Elaine Montgomery

Product Design Manager, Business Integrity at Facebook

Georgina Lansdale

Head of Talent Acquisition at Foxtons

Harry Gaskell

Chief Innovation Officer and Partner at EY UK&I, Futurist and speaker

Pete Reis-Campbell

CEO & Founder - Kaizen & Klipr

Kevin Beales

Founder & CEO at Refract.ai

Richard Edwards

Chief Growth Officer at LeSalon Beauty Ltd.

Joe B.

Talent EMEA Lead at Cybereason

Terry DTM

★ ★ ★ ★ ★ Experienced Keynote Speaker | Self Esteem Architect ✔Helping Professionals be exceptional Speakers ✔

Satya Nadella
Yasmin W.
Looking for colleagues of Chris Shelby at Company Inc?