James Marshall, CPA, MST's Email & Phone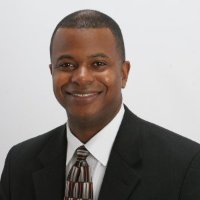 James Marshall, CPA, MST
Chief Financial Officer @ Staffing Etc.
James Marshall, CPA, MST Contact Details
Washington D.C. Metro Area
Chief Financial Officer @ Staffing Etc.
Certified Public Accounting Firm Owner @ J Marshall & Associates LLC
Tax Partner @ SB & Company, LLC
BS, Finance @ Penn State University
James has worked with many Washington, DC area businesses across a variety of industries including medical, hi-tech, real estate and other professional services. He has the ability to understand the unique challenges facing small business owners and the experience to provide the right solutions. Businesses and individuals have hired J. Marshall & Associates when they need help
ContactOut is used by recruiters at 76% of the Fortune 500 companies
Similar Profiles to James Marshall, CPA, MST
Ryan Clark

Technical Support Lead at National Neon Displays Limited

Kevin Health

CEO & Founder, iMD Health Global Corp.

Karine Martineau

Menswear Buyer at Frank and Oak

Katarina Atherholt
Mo Agha
Sarah Guerin

Transportation Manager, North America

Sean Palmerston

Warehouse Associate at Hutton Communications Inc.

Gregg Merner

Vice President Human Resources at Lakeside Plastics Limited

Jennifer Cox

National HR Director, Six Pints

Bob Hamilton

Senior Engineering Executive (retired) at Retired Engineering Executive

Shana Gregorich
Anand Reddy

Sr Informatica Consultant at CGI

Colin Rolfe

Senior Distributed Systems Engineer at Cisco

Julie-Ann Ouellet

Co-Founder & CEO at Nomad Traveler

Amilie Allard

conseillère principale, Acquisition de Talents

Patrick Cadieux

Marketing Director at M&M Food Market

Brendan Murphy
Franck Mamboue

Mobile Application Developer at OrbitHub

Marc Soares

Senior Digital Analytics Consultant

claire roy

Directrice générale chez Chartwell Retirement Residences

Mo Charania

President at Pandora Bayshore

Heidi Anderson

Senior QA Analyst at Appnovation Technologies

Trevor Gard

Executive Vice President at dexterra

Srdjan Popovic

Java Developer at Canadian Bank Note Company, Limited

Jacob Kennedy

Proper Consultants Inc. - Director, Technical Services

Amiel Makdoembaks

Manager IT Solution Development at Central Bank of Suriname

Rachel Sweet

HR Advisor at Staatsolie Maatschappij Suriname N.V

Terry DTM

★ ★ ★ ★ ★ Experienced Keynote Speaker | Self Esteem Architect ✔Helping Professionals be exceptional Speakers ✔

Kyle Hurst

Software Engineer (Front End Lead) at FRST

Sharon MSc
Shuo Liu

Software Engineer at YouTube

Mahmoud Eariby

Software Engineer at Facebook

Dominik Michalski
Peisi Le

Software Engineer at Google

Erin Mcleod

Product Development Manager at CYGNETT

Luqman Aden

Software Engineer at Microsoft

Ernest Mugambi

senior data scientist at Fortinet

Michael Wingert

Director of Logistics at Heineken

Chris Hamilton

President and CEO at Red Collar Pet Foods

Connie Zeng

Software Engineer at Rubrik, Inc.

Jason Ventrella

Principal Data Scientist at MITRE

Oussema Ghodbane

Web developer PHP / SYMFONY

Sid Barnes

Founder, CEO, NED, Board Advisor, Staffing Industry Consultant to Private Equity and Financial Institutions in U.S, U.K

Mohamed Hussein

Enterprise Sales at New Relic, Inc.

Mike Brouwers

Technical Principal at Contino

Mike Morrison

Head of IT Operations at QinetiQ

Yasmin W.