James Kenney's Email & Phone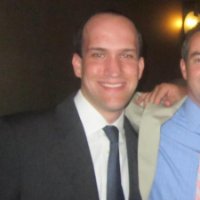 James Kenney
Associate, Health Practice and Co-Program Manager, University Recruiting Program @ Egon Zehnder
James Kenney Contact Details
Associate, Health Practice and Co-Program Manager, University Recruiting Program @ Egon Zehnder
Sr. Analyst, Med Device and Diagnostics @ Egon Zehnder
Senior Analyst, Life Sciences @ Egon Zehnder
Certificate of Completion, Leadership @ Dale Carnegie
University Relations and Campus Recruiting Program leader - Program Development and Execution - Leadership of Recruiting, Evaluation and Experience team members Experienced analyst within the management consulting space, client engagements have included: human capital consulting; executive search, assessment and development - multi-million dollar business dispute and litigation engagements - asset valuations - healthcare strategy and employee benefits
ContactOut is used by recruiters at 30% of the Fortune 500 companies
Similar Profiles to James Kenney
Sally Breaux

Training and Development Manager at Ferrovial Agroman

Bill Voss

Attorney - Owner at The Voss Law Firm, P.C.

Annette Sudaz

General Manager at Burberry

Zachary Allie

Labor & Employment Attorney at Olson & Olson LLP

John Jäger

Vice President - Legal, Regulatory and Trade Compliance at Toyota Tsusho America

Josh Friedensohn

Real Estate Private Equity

Tom Homrich

Sr. Sales Account Manager at Termax Corporation

Bertha Miller-Knotts

IT Security Administrator at Piedmont Natural Gas

John Yi

Senior Assistant Director of Undergraduate Admissions at Yale University

Marianne Vogel Bender
Kenneth Pickens

Senior Vice President and Regional Executive South Atlantic Bank

Joan Rothman

Big Apple Fundraising, Inc.

Joey Walter

Vice President- Leasing at Bank of the Ozarks

Rahul Koshal

Talent Acquisition Specialist @ Capgemini | Currently Hiring Core Java & UI Developers

Chalmers Fitzpatrick

Vice President of Recruiting at Navterra, Inc. and Co-Founder at Scandinavian House of Brands (a Navterra company)

John Trobaugh

Diversity and Inclusion Manager at UMass Medical School and UMass Memorial Health Care

Richard Seaman

Your Out-source Resource for Training, Development, Coaching and Motivation at Beacon Leadership Development

Erick Glover

Owner at DroneögraphyHub.com

Tom Okada

Experienced Technology Business Development Executive

Colleen Horan

President at The Destination Manager, L.C.

Cristina Sanchez

District Manager at Lucky Brand Jeans

Stephanie Colao

Associate Manager of Membership & Marketing at The Center Club

Jeanie Braun

Owner at Stafford Farms & Vintage

Stephanie Sigan, PHR

Manager, Talent Acquisition - R&D at AbbVie

Francoise Becquey

The Voice of HopeMedicine & President of the Holistic Doctors Recognition Board

Bobby Gopal

Territory Manager for Shaw Hospitality Group at Shaw Industries

Nik Kuritz

Digital Marketing & E-Commerce Leader

Brandon Matz

Institutional Equity Sales at Bernstein

Jonathan Ticknor

Chief Data Scientist - L3 National Security Solutions

John Groetelaars

President & CEO at Hillrom

Sarah Brennan

Founder, Accelir Insights | Shaping Companies for the Future of Work | HRTech Analyst, Speaker, Strategist, Advisor

Ben Ross

People and Process Consultant

Sriram (Ram)

Senior Software Developer at Neiman Marcus Group

Mark Shedletsky

Founder & CEO, Vertical Mass

Michael Flynn

Marketing and Analytics professional

Valerie Leary

Drive results that actually drive business outcomes.

Dan Fraguglia

Technical Recruiter @ Cisco Meraki

Robert Nathanson

Chief Executive Officer at Palmia Corporation

Freddy Flaxman

Chief Digital and Development Officer at Creative Artists Agency

Marcella Norris

Mid Market Account Executive at Rapid7

Tom Powledge

Senior Vice President of Product Management at Trustwave

Melinda Welsh

Chief Marketing Officer & Head of Consumer Lending, Chase Auto at JPMorgan Chase & Co.

Estelle Weyl

MDN, Contractor at Mozilla

Brian Daniels
Blake Karpe
Terry DTM

★ ★ ★ ★ ★ Experienced Keynote Speaker | Self Esteem Architect ✔Helping Professionals be exceptional Speakers ✔

Satya Nadella
Yasmin W.