James Gallagher's Email & Phone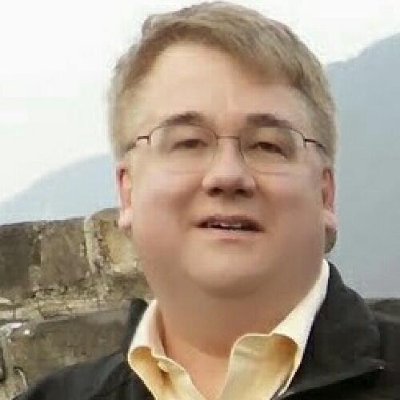 James Gallagher
VP Global HR & Deputy General Counsel @ Marietta Corporation
James Gallagher Contact Details
Port Washington, New York, United States
Regional Director of HR @
Sealy
Human Resource Responsibility for Global Operations, Supply Chain, Business Systems, SIOP, and Strategic Sourcing. Partner with the SVP Global Operation supporting an employee base of 7000+ to translate core business strategy into results in this 2.4B business.
VP Human Resources Global Operations @ From April 2011 to Present (4 years 7 months) VP HR & General Counsel @
ContactOut is used by recruiters at 76% of the Fortune 500 companies
Similar Profiles to James Gallagher
Adisak Limprungpatanakij

President at Nation Broadcasting Corporation Public Co.,Ltd.

Grégoire CHEVALIER

Directeur financier Carrefour Market chez Carrefour

Jenny Ma

Senior Brand Manager, North America Toothbrush Devices at Colgate-Palmolive

Nandini Prasad
Jean-Baptiste Audoye
Azam Mohammed

IT Security Analyst at Dover Corporation

Sumitra Hanpanyapichit

news editor at Nation Broadcasting Corporation Public Co.,Ltd.

Simmo Siil

Programmer at Zero Technologies

Peter Zhang

director scientific affairs

Simon Aldridge

Director of Product Marketing at Homeserve

Viliam Regenda

SAP consultant at Stemo Ltd

Didier Charrier

Directeur Marketing chez Monsanto

Jon LaChance

Design Engineer at North American Mechanical, Inc.

Minda Garvens

Sr. Manager Brand Communications & Digital Marketing at adidas

Samantha Gitlitz

Account Manager at Buster

Aswien Jiawan
Forrest Rettig

Platform Education Specialist at ActiveCampaign

Andreas Panagopoulos

Enterprise Architect (TOGAF Certified), Senior Systems & Infrastructure Engineer, Team Leader

Ron Malur

Head of Global Cloud Operations at Ameriprise Financial Services, Inc.

Joël Weiler

Directeur Général / Executive Director chez Médecins du Monde (MdM)

Penelope Dickson

Salesforce Platform Specialist at Chinola Cloud

Gregg Wilson

Warehouse Operations Manager at Kuehne-Nagel

Peter Moon

Senior Manager at Mattel, Inc.

Glen Moreno

Chair man Media Group at Lloyds Banking Group

Denis Philippov

Senior tax and transfer pricing advisor at Gazprom Marketing & Trading

Zoltan Nyul
Christoph Graeber

Sales Director DACH at Aptos Retail

Ian Strangeway

VP Hotel Product Management at Carnival UK (P&O Cruises & Cunard)

Adam Parkinson

Client Success Account Manager at Meltwater

Chauncey Shey

Managing Partner, SBCVC (softbank China Veture capital)

Terry DTM

★ ★ ★ ★ ★ Experienced Keynote Speaker | Self Esteem Architect ✔Helping Professionals be exceptional Speakers ✔

Christopher Panicoe

Named Account Manager at Actiance, Inc.

Yauny Wheaton

Vice President of Consumer Marketing at HBO

Andrey Tarasenko

Android Engineer at Square

Ryan Powszok

Full Stack Javascript Engineer Proficient in React.js, Node.js

Zhuang Miao
Richard Gill

Full Stack Developer (Remote Contractor) | React Native, React, Node (Javascript or Typescript) and Elixir

András Popovics

Senior Software Engineer at Alfresco

Rafael Oleza

Software Engineer at Facebook

Javier Holguera

Technical Architect at Nutmeg

Tracey Hepton

Marketing Director at Joe Browns

Saúl Vargas

Senior Machine Learning Engineer at Spotify

Michael Snow

Senior Front End Developer (Contract) - Stink Studios

Asif Mahmood

Senior DevOps Engineer (Contract Consultant) at RBS

James Kelly

Senior Product Manager, Android, Google

Danielle Atterbury
Anton Klautsan

Software Developer at Bloomberg LP

Damon Stephenson
Chunyang Song
Yasmin W.
Looking for colleagues of Chris Shelby at Company Inc?