James Cree's Email & Phone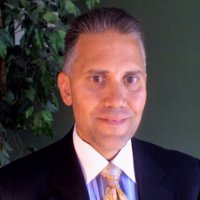 James Cree
Regional Director of Sales - Southeast & Mid-Atlantic @ TPG Hospitality
James Cree Contact Details
Washington D.C. Metro Area
Brand Management / Revenue Analysis / Strategic Positioning • Assertive, self-driven, results-oriented Sales & Marketing Professional with a proven track record of accomplishment in planning and leading comprehensive sales & marketing strategies in support of hotel business goals and objectives. • Expertise in directing upward revenue growth via key channel management through effective market research & analysis.
ContactOut is used by
76% of Fortune 500 companies
Similar Profiles to James Cree
Phil Monteleone

Senior Solutions Architect at REAN Cloud

Sian Power

Digital Marketer / Product Manager. Specializes in social, mobile, web and inbound marketing

Mark Hendricks

Account Executive at Hitachi Data Systems

Fahad Khan

Energy System Department Chair at Springfield Technical Community College

Elizabeth Kagan

Project Manager at JPMorgan

RICK JOHNS

Project Manager/Estimator at Earthworks of Florida, LLC.

Kristin Mattox
DK Hoang
Sara Hunt

Global Mobility Tax Manager at Deloitte

Jim Peng

Sr. Software Developer at AT&T

Robert Gerwing

CEO/CISO and FOUNDER at Advernets Internet Solutions

Brian Searles

Sustaining Product Manager at Armor Defense Inc.

Dawn Tahaney

Business Owner at Busy Betty, LLC

Nicole Carvajal

Medical Postbaccalaureate at UCSF

Angie Goodwin

Hydrogeologist at Hart Crowser

Louisa Kramer Munn

Marketing Program Manager

Kevin Walsh

Informatics Analyst at Aetna

Tim Kutch

Pharmaceutical Scientist, Statistics graduate student

Sherri Graham

Business Intelligence Analyst/Developer, System Admin/Config

Catherine Groya

Art Director at Freestyle Marketing Group

Jonathan Junker
Junaedi Teh

Cell Research Engineer at Tesla Motors

Linda Gibbons

Coordinator, School Nurse Program at Lewis University, College of Nursing and Health Professions

Akil Clark

Student at Jackson Community College

Brian Corman

Manager of Engineering at Windstream Enterprise

Jeremy Hellyer

Senior Technical Account Manager at Microsoft

Calvin Mastin

Director - Strategy at ArcBest Corporation

Chloe Palka

Director of Talent Partnerships at Digital Media Management

Randy Garcia
Bob Battjes

Commercial and Fleet Sales at Auto Park Fleet

Terry DTM

★ ★ ★ ★ ★ Experienced Keynote Speaker | Self Esteem Architect ✔Helping Professionals be exceptional Speakers ✔

David Weinstein

Lifecycle and CRM Marketing Lead at Philips Hue

Ranjit Rasappan

Information Security Architect at Tailored Brands, Inc.

Sean Fortner
Beverly Shen

Software Engineer at Microsoft

Justin Davidson
Joshua Swaney

Software Development Engineer II at Amazon

Alex Levy

Business Products Engineering at Yelp

Sarah Moore

Software Engineer at Opendoor

Paul Rogers

Principal Software Engineer at Sumo Logic

Ronald (甯凱)

Making the Cloud & Internet faster! Presently a Software Engineer at Microsoft Azure PIE

Adam Begley

Senior Electrical Enginner II at Intuitive Surgical

Viral Shah

Head of Ad Targeting & User Profile at Snapchat (I'm Hiring)

Janet Elkin

President/Chief Executive Officer & Partner at GHR Healthcare

Elaine Nagashima

Director of Product Management at Shutterfly, Inc.

Ding Nan

Software Engineer at Uber

Sinan Ozdemir

Founder and CTO at Kylie.ai, Contributor on Forbes.com

Jon MD

Chief Medical Officer and Senior Vice-President, Clinical Development at MacroGenics, Inc.

Mike Weber

Global Director, Sales Development

Yasmin W.
Looking for colleagues of Chris Shelby at Company Inc?