Insights Talentful's Email & Phone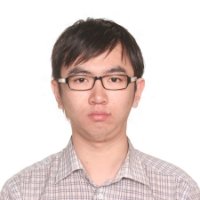 Insights Talentful
Software Developer @ Epic
Insights Talentful Contact Details
Master of Science (M.S.) @ Georgia Institute of Technology
Software Developer @ From June 2015 to Present (7 months) Application Engineer Intern @ Understood user demand. Provided and compared possible solutions of user demand. Wrote documents. From June 2012 to August 2012 (3 months) Beijing City, China
Engineer's Degree, Systems Engineering (ECE concentration), 3.83 @ Cornell University From 2013 to 2014 Bachelor's Degree, Electrical and Computer Engineering,
ContactOut is used by
76% of Fortune 500 companies
Similar Profiles to Insights Talentful
Eric Kuby

CIO at North Star Investment Management

Julie McColgan

Financial Analyst at Raytheon BBN Technologies

Yash Gandhi

Student at Boston University

Lisa Chang

Accounting Manager at NextWorld

Lisa Lanza

Recruiting and Training Coordinator at Adamis Group USA

Zachary J. Zeigler C.E.C

Executive Kitchen Manager at The Cheesecake Factory

Nader Fotouhi

Product Manager at Klaviyo

Mary Reese-Sherrill

CEO at Cabinet Collection LLC

Janell Guzman, MBA, PMP

Senior Project Manager at Lovelace Respiratory Research Institute

Scott Jenkins
Sheree HRER
Chiel de Roest

Firmware Engineer at Tesla Motors

Ton Steenbergen MVA

Altijd op zoek naar .Net developers...

Ron de la Bey

Testtool consultant at SNS Bank

Diana Storm

Manager, Hoofd, HR Manager, verander manager, werkgeluk ambassadeur

Renee Dorland

Scrum Master en .NET Developer bij DSW Zorgverzekeraar

Sabina Landman
Lauri Dreijerink

Stagiaire communicatie bij de Jong & Laan

Johan Tol

Recruitment Consultant Procesindustrie | Carrièremaker voor Procestechnici | Ondernemer Processionals

Willem Habets

Available as Junior C# .NET Developer

Menno Kuijpers

Junior Technology Consultant at Accenture

Marijke Glasbergen

Service Delivery Manager at Ultimum

Valerie De Haas

Hoofd Centraal Laboratorium SKION, Research medewerker Prinses Maxima Kinderoncologisch Centrum

Daniel Citroen

Vice President at ING Equity Capital Markets

Janne Boer

Sales Manager at TravelBird

Lieke van den Bergh

Corporate communication specialist at Timing

Landheer Glas

Sterk in innovatief beglazing !

Vanessa Voogd
Homme Bitter

Security Consultant, Penetration Tester, CISSP, RHCE

Richard Cashdan
Alberto Ferrero

Business Intelligence Consultant at Centennium BI expertisehuis

Willem-Jeroen Stevens

Coach to several Scale up companies, Associate Partner at Improved / DrakeStar and Investor.

Jeroen Moné
Francisco Espinal

IT ENGINEER | VCP-DCV | MCSA | ITIL

Luuk Janssens

Electronics Engineer @ Applied Mechatronic Solutions

Denys Nosulenko

Lead Software Developer at Lighthouse IP

Wim van Rooij

Assurance Partner at PwC in the Netherlands

Klaas de Jong

Business Unit manager Humiq Engineering 06-27359542

Hoi-Kin Li

Online Media Trafficker bij ZIGT Mediabureau

Ruben Visser
Jouri Fledderman

Software Engineer at Luminis

Alberto Arias

Coördinator bij European Reference Network for Rare Endocrine Conditions

Ishneet Kaur

Software Engineer III at Electronic Arts (EA)

Lauren Heiman

Marketing at Rally Health

Rob Pardo

Game designer working to bring friends closer together through online multiplayer games

Abdou NIANG

Cloud Architect / Backend Developer / Devops @ Adobe

Matthew Birbeck

Director of Sales at Sprinklr

Antoine Vianey
Suvam Mukherjee

Postdoctoral Researcher at Microsoft Research

Kenley Jung

Director of Analytics at Wealthfront
Looking for colleagues of Chris Shelby at Company Inc?