Himanshu Bhandoh's Email & Phone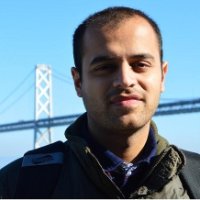 Himanshu Bhandoh
Graduate Student @ Stanford University
Himanshu Bhandoh Contact Details
San Francisco, California
Backend Software Engineer @
Lyft
Software Engineer (Analytics, Search and Big Data) @
AppDynamics
Bachelor of Engineering (Honors) @ Birla Institute of Technology and Science
Software Engineer @ I solve problems in search, big data infrastructure and machine learning as part of the Analytics team. From July 2015 to Present (6 months) San Francisco Bay AreaTeaching Assistant for CS161: Design and Analysis of Algorithms @ From April 2015 to June 2015 (3 months) Graduate Student @ From September 2013 to June 2015
ContactOut is used by
76% of Fortune 500 companies
Similar Profiles to Himanshu Bhandoh
Simon Conington

CEO of BPS World & Sector Chairman at The Recruitment and Employment Confederation

Maryann Wilcox

Sales Manager at Clariant

Michelle Richardson

Assistant Director at Drivers Jonas Deloitte

Mark Wilson

Consultant Neurosurgeon & PreHospital Care Doctor; Professor of Practice Brain Injury, Imperial; Co-Founder GoodSAM

Ian Hopkins

Administrative Receptionist/PA at Custard Factory

Bernie Thurston

Chief Executive Officer at ULTUMUS -Financial Data Specialists

Gareth Durnall

Director at Lomas Distribution

Charles Blair

Management Consultant - IT Sourcing

Lynn Whiteside

Employability Manager at Stirling Management School, University of Stirling

Nathan Nielsen

SNF Administrator at Avamere Health Services

Cole Bene'

Owner, Bene Electric and Solar PV

Karen Woodward

Networking Professional, Healthcare and Diagnostics

Craig Hassler

Vice President of Sales at MZB Decor-National Accounts

Lori Walton

Regional Director, Sales and Revenue Management at John Q. Hammons Hotels & Resorts

Andrea Craven

Acute Care and Oncology Marketing at BTG Specialty Pharma, a Division of Boston Scientific

Jennifer M.B.A.

Director Corporate and Public Affairs

Bruce Williams, DO, FACOFP
Natalie Arbuthnot

Principal/Recruiter at Directions Direct Hire

CONRAD APM

Director of Finance at Medline Industries

Alex Kalemkeris

Global Sales & Marketing, Business Development, & Account Management

Jeremy Johnson

Engineering Program Manager at Cree

Martha Ivester

Head of Google Fiber Operations in Nashville at Google

Sarah Alexander
Brent Stewart

Director of Operations Deli Vision DBA Jason's deli

Rick Lucas

Director Professional Services Operations at Softchoice

Heather Fannin

Regional Vice President at Accounting Principals 972-813-0482

Terry DTM

★ ★ ★ ★ ★ Experienced Keynote Speaker | Self Esteem Architect ✔Helping Professionals be exceptional Speakers ✔

Yasmin W.
Roger Frehen

Senior Software Developer at Betabit

Chris Gushue

EVP, Head of Technology Infrastructure at Wells Fargo

Sparsha Sundaresh

Making Dynamics 365 more intelligent with Data Science

Alex Silverstein

Staff Software Engineer at Tableau Software

James Wilson

Senior Software Engineer, Tools and Infrastructure at Google

Andrea Ayers

Former President and CEO at Convergys

Timothy Lee

Software Engineer at Coursera

Kuan Chang

Software Engineer at Coursera

Adam Kessler

Senior Magento Developer/ e-Commerce developer

Kevin Yeun
Valeriy Ovechkin

Hiring Android/iOS engineers!

Akash Shah

Head of Data Science and Analytics, Driver Growth at Lyft

Tom Doggett

Senior Software Engineer at Zillow Group

Vaughn Villiers

API Developer at LifeWorks

Neeraja Chowdary

DevOps Engineer at DEEM Solutions

Gabriel Gorelick-Feldman

Software Engineer at Catalytic, Inc.

Christian Fischer

Prof. Dr. Christian Fischer bei PDFC Consulting GmbH

Andrew Watson

Lead Software Engineer at DataBlade, Inc.
Looking for colleagues of Chris Shelby at Company Inc?