Gopal Krishnamurthi's Email & Phone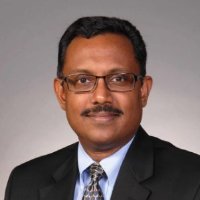 Gopal Krishnamurthi
Partner @ Chandabhoy & Jassobhoy, Chartered Accountants
Gopal Krishnamurthi Contact Details
Partner @ Chandabhoy & Jassobhoy, Chartered Accountants
Assistant Administrative Officer @ Oriental Insurance
Bachelor of Commerce (B.Com.) @ University of Madras
Chief Financial Officer Highly accomplished, results driven senior accounting and financial management executive with more than 30 years of progressive global experience in finance and operations management within start-ups and global multi-billion dollar organizations. Proven ability to strategically align financial objectives with business operations that drive growth, improved customer experience, increased efficiency and bottom-line profit. Strong track
ContactOut is used by recruiters at 76% of the Fortune 500 companies
Similar Profiles to Gopal Krishnamurthi
Andy Christoforatos

Director of Investment Operations at The Childrens Hospital of Philadelphia

Jennifer Mayo

Sr. Talent Acquisition Partner, GE Aviation, Military Systems

Kimberly Moore

Founder of Kimberly Moore Foundation, Echelon, Goodwill Ambassador to the United States for Guinea Bissau, West Africa

Brian Olesen

Experienced leader in Cloud Software, AI, and Machine Learning

Aalok Jain

Founding Partner at Banyan Square Partners

Tomika McDonald

Sr. Human Resources Business Partner at MemorialCare Long Beach Medical Center

Charlie Estes

Partner at VitaminGummies.com

Michael Steinberg

Senior Vice President at BMI

Mahesh G.

Sr. Project Manager - iOS Change Management at AbbVie

Dominic Reynolds

Associate Director, Medicinal Chemistry

Andrea Anderson

Transformative Supply Chain Leader

Brent CSM

Senior Project Manager at Valtech North America

Norman Green

Founder at Rapid Health Technologies

Tori Halfon

Director of Sales - Nevada at Astor Chocolate

Genna Wood

Senior Sales Manager at Four Seasons Resort Punta Mita + Four Seasons Resort Nevis

Paul Medeiros

President at Imbrium Therapeutics

Marcy Latta

Regional Marketing Director at Skanska USA Building Inc.

Daniel Davila, CTA

Assistant Front Office Manager at The Waterfront Beach Resort, A Hilton Hotel

Kathleen Reppucci

Senior Campaign Manager, Watson IoT at IBM

Joe Sullivan CDS

Sr. Director Safety Risk Management at Day & Ross Inc.

Julie Sedore

Human Resources Generalist at Iovate Health Sciences

Antoine Zieger

Big data developer at Morgan Stanley

Jason Kosuge

Enterprise Sales & Solutions

Rob Kling

systems designer at The Economical Insurance Group

Tyler Comrie

Account Manager - Amazon Web Services

Rajesh Franklin Anbarasu
Igor Shmain
Andrea Alam

User Experience Designer at Amazon

Steve Nickolas

President and CEO at Alkaline88 - Founder & Chairman of The Healthy Food Project

Fernando Fraticelli
David Druley

CEO of Cambridge Associates

Deborah Schmalz

Vice President, Regulatory Affairs and Clinical Research at NeuroTronik, Inc.

Andrey Zarur

Founder & CEO, GreenLight Biosciences, Inc. | Co-Founder & Chairman, Solid Biosciences, Inc.

Denys Bogdanov
Indrayana Rustandi
Fredrik Wester

CEO & President at Paradox Interactive

Fernando Araujo

Vice-Presidente, Marketing Estratégico, Inovação e Digital na Sodexo Benefícios e Incentivos

Joe S.

Always Learning new things-

Yohann CALICAT

Ingénieur étude et développement PHP chez Extia

Kelli PARSONS

Chief Communications Officer at United Technologies

Zhixing Jin

Software engineer at Google Inc.

Adam Foster

Sales Director at Nuffield Health

Rajesh Krishnan

CMC R&D, Project Lead, and Manufacturing Executive leveraging advanced, technical,business, and regulatory knowledge

Tina Exarhos

Chief Content Officer at Now This

Patrick Maguire

Senior Software Engineer at Uber ATG

Lucy Scott

Design Researcher at Tesco (Contract)

Stephen Dorazio

Principal Engineer at Red-Spark.com

Soumya G.

Sr. Data Scientist at Chegg Inc.

Will Bainbridge

Vice President Marketing at Pacira Pharmaceuticals, Inc.
Looking for colleagues of Chris Shelby at Company Inc?