Glorin CISSP,CISA's Email & Phone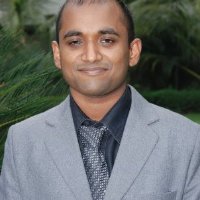 Glorin CISSP,CISA
IT and Cyber Risk Consultant @ Deloitte
Glorin CISSP,CISA Contact Details
Atlanta, Georgia, United States
Master's Degree, Computer and Information Systems @ Georgia State University - J. Mack Robinson College of Business
An IT professional with good blend of technical and Business knowledge. Rich experience in Business analysis, Consulting, in multiple industries:Insurance P&C, Investment and Commercial Banking and Project Management fields.
Graduate Research Assistant @ - Research Assistant at the top 10 ranked Computer Information Systems Department of GSU - Design Visio process diagram for the CIS department at GSU
ContactOut is used by
76% of Fortune 500 companies
Similar Profiles to Glorin CISSP,CISA
Kristopher Gutowski

Financial Advisor at Merrill Lynch

Pete Bremer

Director of Robotic Deployment at Vicarious

Will Darden

Head Engineer, Hardware at Connected Development

Ann Pirone

Global Account Manager, Private Equity at Ernst & Young

Lauren Schaffner

Consultant - Contractor with Protiviti at Robert Half Management Resources

Melany Diaz

Accountant at Cherry Bekaert LLP

Pedram Oskouie

BIM Manager | Data Scientist | VR, AR & Reality Capture

ETHAN HON
Carol Walker

Vice President/Commercial Loan Officer at Woodsville Guaranty Savings Bank

Maryam Golmai

Product Manager at Sensata Technologies, PMP

Lee Torrens
Marygrace Taylor

Health and nutrition writer, healthy recipe developer

Birjis Ahmedi

Applications Analyst at Daniels

Elizabeth Russo

Client Communications Manager at CrunchTime!

Swetha Sadananda

Principal Medical Planner / Utility Player at National Facilities Services, Kaiser Permanente

Conor McElhaney

Account Associate at 3Q Digital

Jordan Vande Guchte

Salesman-Produce at Superior-Sales

Micheal Hasselman

Customer Service and Fullfillment Manager at Numi Organic Tea

Iva Sopic

Marketing Manager at LightRx Face & Body

Kyle Botteon

Engineer at NASA Jet Propulsion Laboratory

Jodi Ellis

Human Resource Manager at Mitsui Fudosan America, Inc.

Patrice Cherup

Executive Sales Specialist/Zone Development Trainer, Neuroscience at Shire Pharmaceuticals

Marissa CSM

Technical Program Manager

Jennifer Taylor
Bonnie Stevenson

Sales & Catering Leader at Fairmont Hotels & Resorts

JD Hennigan

Store Director at Arbor Farms

Ron Koliha

Vice President of Marketing / Creative Director at PreSonus Audio Electronics

Alyson Ward

staff writer at Houston Chronicle

Alec Moeller

System Administrator for the Wisconsin Cyber Protection Team

Terry DTM

★ ★ ★ ★ ★ Experienced Keynote Speaker | Self Esteem Architect ✔Helping Professionals be exceptional Speakers ✔

Bryce Berryessa

Innovator, entrepreneur, board member, activist, and C-level executive in the legal cannabis industry.

MARYROSE SALVACION

at Bayer HealthCare - Pharma Division

Christopher Heriot

Programming and Data Nerd

Hang Nguyen

Frontend Developer and Designer at Hanover Direct

Ravi Matavalam

Sr Salesforce Implementation Lead/ Lightning Developer /CloudCraze SME/CASTIRON &BOOMI SME

Jane Elliott

Chief Human Resources Officer at Deluxe Corporation

Leah Cochran

Senior Backend Engineer at Woo

Xianjin Zhu

Engineering Manager at Amazon

Gabrielle Scopel

Talent Recruiter for WalkMe in Raleigh - Durham!

Austin Woffington

Channel Leader | Developer of Strategic Partnerships | Cyber Risk and Security Evangelist

Rakesh Gupta

Lead Java/Big Data Engineer

Bruno Monteiro

Software Engineer at Carta

L. Boyer

Chief Executive Officer at ATLAS Technical Consultants

Vijay Sondhi

CEO at Network Merchants (NMI)

Cindy Holland

VP, Original Series at Netflix

Henrique Rodrigues

Engineering Manager at Apple

Chong Wang

Head of AML Research Seattle at ByteDance (Hiring)

Alex Radeski

Snr Software Eng Mgr @ Apple

Yasmin W.
Looking for colleagues of Chris Shelby at Company Inc?