Gerard Roy's Email & Phone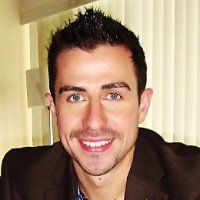 Gerard Roy
Adjunct Professor @ The Art Institutes
Gerard Roy Contact Details
San Francisco, California
Strategic Accounts - AV @
Scale
Technical Account Executive @
KidoZen
Master of Business Administration (M.B.A.) @ University of Southern California
I love innovation and implementing technology to make people's work/play more enjoyable. From my engineering degree I learned to break complex problems into manageable pieces. In my MBA I learned to apply that mentality to business problems. I consider "business" the most exciting, challenging, stressful & rewarding game ever created. Lots of piece to the puzzle, lots
ContactOut is used by
76% of Fortune 500 companies
Similar Profiles to Gerard Roy
Gerard Roy

Manager, Environmental Health and Safety
Sydney Biesinger

Project Manager, Marketing, Younique Products

Ivona M. Perecman

Real estate attorney and principal broker at OHM REAL ESTATE LLC

Benjiman Godbout

Vice President at Carl Marks Advisors

Tony Matteson

Marketing Director at Ultimate Dent Removal

Ashley Huizenga

Real Estate Broker at Exit Realty

Gavin Hammon

Residential Real Estate Agent (Lic. as Gavin Hammon)

Megan Trammell

Media Relations Manager/ Fitness Trainer at BLAST900 The Ultimate Workout

Fran Burns

Chief Operating Officer at Connelly Foundation

Erica Vernet Nelson

Founder and CEO at Echo Consulting

Kylie Schneider

Business Account Executive at Verizon Business

Jeremy C%2E Jenkins%2C MHR

Experienced HR/Compensation Professional

Jennifer Belaire, PMP, CSPO

Project Manager at FordDirect (Halo Group Contractor)

Peter Gaydosh

Senior Manager of technical support Extreme Networks

Peter Jostrand

Art Director at Goodby Silverstein & Partners

Sriram Muralidharan

RFIC Design Engineer at Analog Devices

Rob Desatnick

CMO, VP Marketing, Strategy, Consulting

Dana Shultz

High-touch Legal Services® for Startups

Chris Vincentini

A Sr. Customer Insights/Statistician/Sr. Market Research Professional

Kari E. Gray

CEO & Founder of GreenSurance Natural Medicine Healthcare I Media Personality I CEO & Entrepreneur

Sandy Sweeney

IT Risk Governance Director at Freddie Mac

Yvonne Long

SENIOR TRAVEL EXECUTIVE │ OPERATIONS│BUSINESS DEVELOPMENT│ACCOUNT MANAGEMENT│SALES

Todd Runestad

Ingredients & Supplements Editor at New Hope Network newhope.com

Bob Pomeroy, AIA NCARB

Associate/ Senior Architect at Fishbeck Thompson Carr & Huber

Heath Fontenot

Paralegal II at Port of New Orleans

Bob Johnsen

VIce President at 5B Artist Management

Bryan Testa

President, Elite Search Group

George Oubre

North Central Region Manager/SalesConsultant

Jerry U. Guerrier, RA, LEED AP

Architect at University of North Carolina

Brian Kittle CGP,CSP

Division President at Meritage Homes Orlando

Martin MacCormack

Managing Partner at Bannockburn Global Forex

Marc Schoenen

Global Head of Compensation, Uber

Sabeen Ahmad

SVP, Global Strategy Director at Publicis

Kenneth Chong

Growth Marketing Manager at Rent The Runway

Nichole Urigashvili

Sr Data Scientist, Research Science at Grubhub

emilio ghilardi

COO, CSO, Interim C-Level Executive, Board Member

Brittany C.

VP of Sales at Carrot Fertility

Jason Singh

Principal Software Engineer at ClearDATA.

Carl Vause

CEO Soft Robotics Inc, WEF Global Tech Pioneer and Fast Company Most Innovative Robotics Company.

Jeff True

Vice President Worldwide Sales at Digital Shadows

Megan McDonald

Principal User Experience Designer at Aria Systems

Stephen Smith

Building new Digital Solutions for Life Sciences / Health Care

Alexa Yoshimoto

Retention Marketing Manager at REVOLVE

Stephen Holland

Director of Performance Marketing at Insightly

Michelle Crepeau

Director, Marketing at Cognizant

Carlin Yuen
John Marchesini

Digital Media | Product Innovation | Speaker

Pankaj S.

Hiring Audio & Video engineers

Terry DTM

★ ★ ★ ★ ★ Experienced Keynote Speaker | Self Esteem Architect ✔Helping Professionals be exceptional Speakers ✔

Satya Nadella
Yasmin W.
Looking for colleagues of Chris Shelby at Company Inc?