Gaurav Saxena's Email & Phone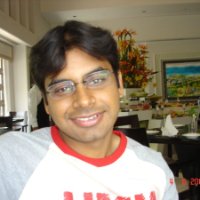 Gaurav Saxena
SDE - II @ Amazon Web Services
Gaurav Saxena Contact Details
SDE - II @ Amazon Web Services
Owner and committer @ Open Source Projects
Graduate Student Researcher @ UCSD
5 Year Master of Technology @ Indian Institute of Technology, Madras
- 8+ years of professional experience building data systems like databases, data warehouses etc. - Skills: Distributed Systems - DynamoDB development, distributed auto admin for Zookeeper Databases - NoSql, in-memory, relational, query processing Compilers - Domain specification languages, code generation from SQL, LLVM - Owner and contributor for open source projects
SDE - II @ Developing AWS Dynamo
ContactOut is used by
76% of Fortune 500 companies
Similar Profiles to Gaurav Saxena
William Hekking

User Interface Designer at Sonus

Steven Paley

President and CEO, Rapid Security Solutions, LLC

Cory Ebert

Business Development and Recruiting Associate

Teresa Truong

Recruiting Associate at Pioneer Natural Resources Company

Kelley (Carville)

Marketing Manager CI and Acquisition at Abbott Diagnostics Division

Rohan G.
Sally Levi- Chame

Real Estate Broker SLCREALTYNY, REBNY Member, MANAR and NYSAR Member

Jeff Beall

Program Manager for industry-leading software products and technologies

Randy Nussbaum

Attorney at Sacks Tierney P.A.

Bryan Schofield
Louis Cerone

Capacity Key Account Manager

Kelly Buckley

HRIS Analyst at Sports Authority

Dennis Bing

Collections Manager at Centennial Lending, LLC

Bill Seliger, CSCP, PMP, CPIM

Supply Chain & Project Management Leader

Victor Lobo

Leading Blue Marble Global Payroll to be the premier solution in the global payroll marketplace

Dan Diedrich

General Manager at Infiniti of Fairfield and Volkswagen of Fairfield, Ca.

Kevin Elder

Managing Partner & General Manager - Communications Sector - North America at IBM

Ashlene Nand

Head of Marketing & Brand Growth

Nima Sherpa

Credit Research Analyst (AVP) - Commercial Real Estate (Credit Strategies Group)

Ron Lestock

Leadership at Illuminate Education | Educator | Helping K-12 Districts with an End-to-End Data & Assessment Platform-DnA

John VanVolkinburg

Open and presently looking for a good opportunity.

Marcelo CSCS

VP of Sales and Marketing - Fitness technology leader and developer

Will Byrne

Senior Resident at IDEO CoLab

Anton Stetner

Real Estate Solutions Group at Keller Williams Realty Marysville, WA

Nicole LaCross

Business Development Executive at Cision

Joe MBA

CFO, SSR Programming dba QB-LA Accounting and Finance

Jon Reeves

Vice President, Managing Director- Private Equity at SAP

Kevin Duong

Senior PM - Core Engineering at Tower Research Capital

Volodymyr Fedosieiev

Senior Staff Software Engineer – Dish Network

Luke Spradlin

Device / System Test Team @ Building 8, Facebook

Ezra kwak

Mobility Solution Platform, B2B SaaS, IoT, System Integration, Global Business Development.

Vishakha Kadam

Software Developer at Ellie Mae

Annie Devinney

Senior Manager, Marketing Communications Comcast Business

Brian Szoszorek

Full Stack Engineer at Wagepoint

Ajit Tripathi

Staff Software Engineer, Big Data at Lyft

Michael Schippert

Senior Software Engineer at Continu

Moiz Haidry

Software Engineer at Google

Carey Baldwin

Sr. Director Procurement - Flexible Packaging Conversion at Pepsico - (Fritolay)

Christa Stelzmuller

Chief Technology Officer at Dia&Co

Guillaume Bailey

Software Engineer at Google

Parker Seagren

Software Development Engineer at Alexa Automotive

Justin King

AWS & DevOps Practice Lead at Xelleration

Ravi Kiran Rao Bukka

Software Developer at Amazon

Wesley Wong

Software Development Engineer at Google

Rick Kasten

Experienced Cloud and Automation Architect

Stan Horaczek

Technology Editor at Popular Science

Jatin Patel

Experienced Software Engineer with proven abilities to provide results. Contact me if you have new opportunities for me

Darren Brown

Associate Director, Analytical Operations at Gilead Sciences, Inc.
Looking for colleagues of Chris Shelby at Company Inc?