Gabrielle Toledano's Email & Phone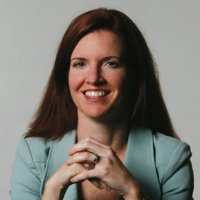 Gabrielle Toledano
Chief Operating Officer @ Keystone Strategy
Gabrielle Toledano Contact Details
San Francisco, California, United States
Board Member and Chair, Compensation Committee @
Glu Mobile
Masters @ Stanford University
Chief Talent Officer and EVP HR and Facilities @ From February 2006 to Present (9 years 11 months) Member of the Board of Directors @ From November 2015 to Present (2 months) Member Board of Directors @ From May 2014 to Present (1 year 8 months) Vancouver, Canada AreaMember Board of Directors @ From January 2015 to
ContactOut is used by
76% of Fortune 500 companies
Similar Profiles to Gabrielle Toledano
Mark Harrell

Mechanical Field Engineer/Supervisor at Day & Zimmermann

Yochi Dreazen

Writer-in-Residence at The Center for a New American Security

Kirby Blakley
Erica Lathrop
cathy hillman

Director at Safe Cities LA Initiative

Astrid Rondeau

Student at University of Pennsylvania

Tim Severson

Regional Director at Tillys

Catherine Romero

Senior Attorney at Microsoft

Dan Rivisto

Mortgage Center Director - Originating Partner with the Builder Affinity Team at Bank 34.

Kim Mittelstadt

Enterprise Account Executive at Comcast Business

Jessica E. Davis
Shawn Hawthorne

Asset Manager at Novaya Real Estate Ventures

Brendan Riordan-Butterworth
Payal Verma

Talent Acquisition Specialist at Diverse Lynx

Philip van der Drift
Glenn Mears

Owner, Parkway Auto Group

Sherie Edwards

Vice President, Corporate and Legal at State Volunteer Mutual Insurance Company

Linda Fields

Founder & President of Heart to Heart "Circle of Life"

Matthew Emma

Owner's Rep at RAL Development Services

Sean Emslie

A skilled business leader, Messianic Jewish theologian, writer and media professional.

Thomas Mingo III

Financial Analysts/Planning at Performance Food Group

Bob Welther

Vice President, Loss Control Operations & Sales at M2NS/AuSum Systems

Aram Janigian

Recruiting Manager at perm IT LLC

Brentley Felton

Systems Engineer at F5 Networks

Brandy Liberty

Product Specialist at Ford Motor Company

Brittany McCullars
Dana Borenstein

Account Supervisor at Wieden + Kennedy

Jason M. Rua,LIA,CIC,AAI

President & CEO - Rua-Dumont-Audet Insurance Agency, Inc.

Timothy Furey, CFA

International Businesness Development, Capital Markets, and Strategy Consulting Professional

Terry DTM

★ ★ ★ ★ ★ Experienced Keynote Speaker | Self Esteem Architect ✔Helping Professionals be exceptional Speakers ✔

Satya Nadella
Robert Pielanen

Head of SEO at Treatwell & Wahanda

Cedric P.

Recruitment Business Partner bij Ordina

Erik Kelder
Maurice Kleine

In the zone at productboard ? Not looking for anything else ?‍♂️

Ahmed Aziz
Mark Berkelaar

Outsystems developer bij LINKIT

Mark de Jong

Owner/Developer at Dapper & some

Martijn van Deel

DevOps Specialist, hybris Functional Consultant

Paul Bruynen

Manager HR & Recruitment | Christiaens Group | jobs at werkenbijchristiaensgroup.nl

João Miguel Ramalho da Silva Clímaco dos Santos

Product Manager Accessories at Yamaha Motor Europe N.V.

Anya Paliutina

Full Stack Developer at Vandebron

Eric de Wit

Manager Sales & Marketing at Sparco International B.V.

Maurice Groenhart

CPO at VONQ - Smart Recruitment Marketing

David Thomasse

Empowering the worlds greatest brands with powerful technological solutions, to create and publish engaging stories.

Bahtiyar Kavakli

Developer bij de Persgroep Nederland

Darius Kruythoff
Thomas Pleunis

Head of People @ Creative Group — We're hiring! ?

Yasmin W.
Looking for colleagues of Chris Shelby at Company Inc?