Frank-Andreas Ph.D.'s Email & Phone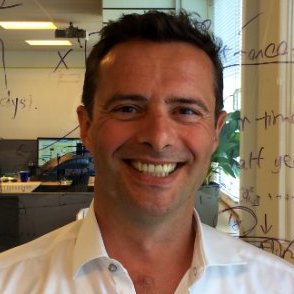 Frank-Andreas Ph.D.
Head of Innovation Development @ Novozymes
Frank-Andreas Ph.D. Contact Details
Værløse, Capital Region, Denmark
Associate's degree @ SIMI Scandinavian International Management Institute
My mission is to make great ideas work! We drive inovation development across Novozymes and together with our customers. We facilitate innovation processes and nurture a customer centric innovation culture. For us, innovation is a strategic enabler and we use a wide spectrum of tools to make it happen. Digital innovation technologies have our special focus because
ContactOut is used by
76% of Fortune 500 companies
Similar Profiles to Frank-Andreas Ph.D.
Tim Barone

Lead Security Engineer, BCG Digital Ventures

Federico Ghelli
Craig Conwell

Associate Product Manager at AutoAnything

Adam Sumwalt
Scott Streit

Manager - Application Development at Newell Brands

Sarah Ridgway

Vice President and Business Unit Director

Rick Fogarty

Chief Information Officer at Charlotte Eye Ear Nose & Throat Associates, P.A. (CEENTA)

Mark Johnson

Director; Procurement at Nike

Michael King

President Life & Health Division at Messer Financial Group | Health Care Reform Pioneer | Life Insurance Advocate

Faith Stonner

Account Executive at Ogilvy & Mather

Anita Fontana,

Sr. VP of Marketing at ECRM

William J Wrightstone, III

Manager of Operations Customer Relationship Marketing

Shruthi Govinde

Software Engineer II at Akamai Technologies

Darren Mastrolia Thomas

Tax Manager at WithumSmith+Brown

Tahia Emran

Software Engineer at Microsoft

Julie Gee

Head Of Merchandising, Bookstores

Bahig Shehata

Professor of Pathology and Pediatrics at Emory University School of Medicine

Dami Na

Test Automation Engineer at ClutchAnalytics

Antonia Bridges
Tracey Murphy

Practice Manager at Allergy & Asthma of Southern Indiana, PC

Phillip R. Gibbs

Laboratory Director at ISPM Labs, LLC

David Tyler Edwards

ADT Software Developer at Intel Corporation

Joseph Moreaux
Hallester Tejada
William McCague

Environmental Health & Safety | Abrasive Technology, Inc.

Krystyna Bielarz

Project Accountant at F.E. Moran

Brandon Fetter

Product Manager at Clean Energy Collective

Liana Lavin

Finance professional, MBA

William Wettingfeld

Senior Developer at Catapult Health

Weisi Dai

Artist. Researcher. Engineer.

Michael Miller

Marketing Intern at Concur

Jeff Mullen

Algorithm Designer / Software Architect

Scott Lemmon

Site Reliability Engineer at Aurora

Linda McDougal

Talent Acquisition at Carta

Dylan Silva

Senior Principal Product Manager at Red Hat for Ansible Automation

Arunprasaath selvadhurai

Senior Software Engineer at zulily

Daniel Lewis

Sr .Net / Javascript Developer at Esri

Julia Chmyz

Software Engineer at Kairos Aerospace

Todd Kinsman

Director of Global Marketing and Consumer Analytics at Bose Corporation

Yan Hu

Software Engineer II at Uber

Lisa Packard

Director of Marketing at Bravely

Xiaowei Zheng
Gwen Nellen

Software Developer at Standard Express, Inc.

Staci Coddington

OpenText | Senior Manager Talent Acquisition, Sales

David Stanke
William Lyon

Developer Relations Engineer at Neo4j

Patrick Mason

Software Engineer at Google

Tracy DeMiroz
Joseph Sheedy

Python + VR/AR/MR + scientific computing + everystack generalist senior developer; musician
Looking for colleagues of Chris Shelby at Company Inc?
Lukas Seidl
Intern Global Scanning Network