Francis Hyatt's Email & Phone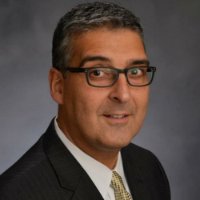 Francis Hyatt
EVP, Chief Sustainability Officer @ Liberty Mutual Insurance
Francis Hyatt Contact Details
Boston, Massachusetts, United States
Juris Doctor @ Suffolk University Law School
Senior executive with in-depth experience providing leadership in complex businesses operating on a global basis. Experience working on acquisition, divestiture and pre-IPO transactions. Hands-on leader with a track record of success covering all disciplines in human resources. Proven ability to lead and influence senior management decision making through analytics and strategic analysis. Pragmatic and common sense business
ContactOut is used by
76% of Fortune 500 companies
Similar Profiles to Francis Hyatt
Laura Truax

Silver Stone Team-Finance of America Mortgage/ A Blackstone Company

Anthony Corniffe

Deal Desk Analyst at Adobe

Kevin Storey

President Baptist Health Medical Center - Stuttgart and Baptist Health Medical Center - Heber Springs

Thomas Millea

Sales Director at Gemalto

Korie Beck

Talent Acquisition Manager at Reynolds American, Inc.

Anshum Sharda

Delivery Experience Innovation

Karen Box

President & CEO at Southwest Minority Supplier Development Council

Patti Whelan

Director of Operations, Masterpiece International

Colby Hall

Head Of Content at Airtime

Ann Johnson

Chief of Growth and Development at Douglas County School District

Hugo Davila

Talent Acquisition Manager at Husqvarna Group

Lawrence D. Borgens

President, Delta Protective Services

Gina Lin

Sr. Womenswear Designer + Stylist

Randy Blankenship
Blythe Plunkett
AL LEMOI
Manny Mirabal

Principal at Gray Global Advisors, LLC

James Escobar

Vice President at CNA - Head of Corporate Real Estate

Tina Mousouroulis

Director, Americas @ Intel Corporation

Yasmin Karimian

President at Suspended Brewing Company, LLC

Brian Holte

Senior Vice President, Sales at Oldcastle BuildingEnvelope

Sonia Mukhi

Director of Customer Success at Persado I We're hiring!

Leah Shore

Freelance Director/Animator/Producer

Abigail Breslin

Blogger / Wardrobe Stylist

Yolanda Taylor, PHR

Human Resources and National Recruiting Manager at Forward Air Corporation

Vera Bergengruen

National Security Correspondent at BuzzFeed News

Osvaldo Capmany Fleischer

Latin America Director of Operations at AMEC FW

nazanin masoodzadehgan

Nuclear Engineering & Medical Physics PhD Candidate, Sam Nunn International Security Fellow

Christopher Blodgett

DevOps Engineer at Disney (Insight Global)

Jennifer Director

Senior Manager, Digital Paid Media at American Express OPEN

John Haberland

Director of Strategic Security Technology Alliances at ServiceNow – Resolve Real Security Threats Fast

Archie Reynolds

Director - InterQuest Group - ECOM

Ken Judy

Chief Operating Officer at Stride Consulting

Giorgos Keramidas

Production Engineer at Facebook

Ron Herbert

Chief Financial Officer at FASTSIGNS International

Mario Amado
Nick Eubanks

CEO at FTF // Partner at TrafficThinkTank.com

Gary Kovacs
Ryan King

Engineer and engineering leader.

Ruby Tudor

CEO and Co-Founder at MDisrupt

Raiford Smith

Vice President - Energy Technology and Analytics

James Billings

Principal UI Software Engineer at Dental Intelligence

Larry White
Alek Yoo

Senior Test Engineer at Google

Bo Chen

Garden Leave, sitting on a non-compete period at Citadel LLC

Terry DTM

★ ★ ★ ★ ★ Experienced Keynote Speaker | Self Esteem Architect ✔Helping Professionals be exceptional Speakers ✔

Satya Nadella
Yasmin W.
Looking for colleagues of Chris Shelby at Company Inc?