Fiona Murray's Email & Phone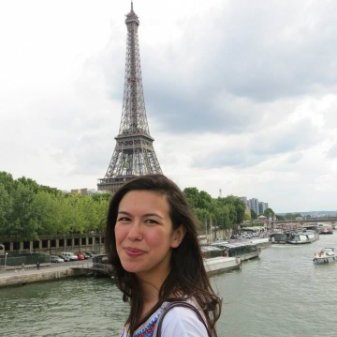 Fiona Murray
Sales Executive - Key Accounts @ Oracle
Fiona Murray Contact Details
Sales Executive - Key Accounts @
Oracle
Market Development, Digital Channels @ Fiserv
Sales Executive, Digital Channels @ Fiserv
@ International School of Beijing
Sales Executive - Key Accounts @ From June 2014 to Present (1 year 5 months) London, United KingdomMarket Development, Digital Channels @ Responsible for developing Go-To-Market strategy and positioning across Europe for Fiserv's Digital Channels solution sets. Remit to explore and assess the digital landscape on a geographical basis, and define and coordinate the appropriate resources, solutions
ContactOut is used by recruiters at 76% of the Fortune 500 companies
Similar Profiles to Fiona Murray
Brit Stephens

Managing Director at Regions Securities LLC

Melanie Robertz
Trina Taylor

HR Consultant and Recruitment at The Mahone Group

Brad Chandler

Are you a fix and flip investor frustrated trying to find deals? Don't be! We have them!

Lori Snavely White, FAHM®

Provider Network Manager Senior at Anthem, Inc.

Julie Vazquez

Public Relations - Blogger/Influencer Manager at Shutterfly Inc.

Patton Murray

Entrepreneur, MBA, International Sales & Marketing

Heather Mounier

District Sales Manager at Nine West Group

Ian Carandang

Sr. Manager, Finance at HauteLook

Caitlin Henne

Technical Recruiter at Prestige Staffing

Dan Clement

RF/IoT Applications Engineer at ON Semiconductor

Jonathan Kremer

Product Manager at Bronto Software

Jamie Anzellotti

Governance, Regulatory & External Affairs, Citi

Yuna Ingty

Sr. Recruitment Executive at Mindlance

Hakan Güneş
Kelly Kenter

President & CEO at Sitelines, Inc.

Ron Wages
Paul A. Jacxsens

Director, Specialty Care Operations & Strategy at The Southeast Permanente Medical Group | Kaiser Permanente

Katie Simmons

Director of Room Sales & Front Office at The Columbia Club

Jason Zimanek

Banner Marketing Lead at Jewel-Osco

Thibault Mauvilain
Deloris MeBain

Owner, MeBain Media Group

Maia Waki Perez

Director, Finance/Accounting at Mad Catz

Sarah Berndt

Associate Optimization Manager at 360i

Linda Hazelton

Helping lawyers and law firms develop business and operate profitably 214-684-4264

Alton Knight

Senior Manager at Myers and Stauffer, LC

Stephanie Fiber-Sutton

CEO, Senior Advisory Services

Denise Rodriguez-Lopez

Vice President, Enterprise Communication Solutions at MicroTech

Brady Anderson
Rhonda Bessert

Vice President, Human Resources at Maui Jim

Alice Povey

Talent Acquisition Manager - Commercial

Philip Wack

Managing Partner at Moonlake Capital

Peter Head

Senior Account Executive at SAP - Enabling organisations to achieve strategic goals through the use of innovation

Rachel Kavanagh
Amy Tindale

Leadership Recruiter at Google

Maddison Paton

Senior Global Recruiter at Liftoff Mobile, Inc - We're Hiring!

Ray Galvin

Senior Technical Recruiter at ThoughtSpot

Neha Shah

Senior Manager, Clinical Quality Assurance at PTC Therapeutics, Inc.

Andrew Ash

Software Engineer at Google

Kelly Carlson

Sr. Director, Global Talent Acquisition at Automation Anywhere

Scott Schiller

Extremely active media leader: Senior Advisor, Executive-In-Residence, Adjunct Assistant Professor, Investor, Mentor.

M. Wilkinson
Daniel Kingshott

Cloud & Infrastructure Architect

David Racz

Machine Learning @ Google

Sandhya Buchanan

Sr Director, Viral Vector Development at Atara Biotherapeutics

Lisa Gansky

11FS, Mesh Ventures, Boundaryless

Debra Bass

Global Chief Marketing Officer and President, Nuvo Group America at Nuvo Group

Terry DTM

★ ★ ★ ★ ★ Experienced Keynote Speaker | Self Esteem Architect ✔Helping Professionals be exceptional Speakers ✔

Yasmin W.
Looking for colleagues of Chris Shelby at Company Inc?