Faiz Abbasi's Email & Phone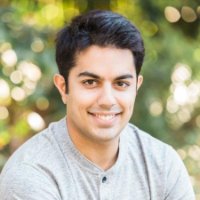 Faiz Abbasi
Member Of Technical Staff @ Samsara, Inc
Faiz Abbasi Contact Details
San Francisco, California, United States
Software Engineer @ From June 2013 to Present (2 years 7 months) San Francisco Bay AreaFrontend Developer/Consultant @ Tasked with building the frontend of Qualaris' beta release. Responsibilities include the design and development of the administration panel built on Django and the Point-of-Care user interface. From January 2012 to May 2012 (5 months) Mobile Application Developer Intern
ContactOut is used by
76% of Fortune 500 companies
Similar Profiles to Faiz Abbasi
Menita Villanueva, SHRM-CP, PHR

Talent & Compensation Manager at Ocean Mist Farms

Nicole Levell

Media Supervisor, Digital Lead at Three

Saurabh Vaid

Business Unit Manager at CGI

Douglas Mata

Clinical Fellow in Pathology at Harvard Medical School

Todd Billet

Director, Field Operations at Blueprint Medicines

Dan Schulz

Seed Growth 3rd Party Contracts Manager

Phil Sackoor

Executive Vice President at Wraith & Co

Dan Noceti

Partner Operations Manager at Salesforce

Sanya Obsivac
Amy (Boyer) Vemulapalli

Assistant Brand Manager - Morton Salt

Smita Sahoo

Associate Director at bKL Architecture LLC

Mike Calderon

Systems Architech at Advanced Systems Group

Stuart Richens

Vice President, Apartments.com at CoStar Group

Ramon Varela Apraiz

Vice President at Morgan Stanley

Angela Roberge

Creating Value In Your Business By Providing You With Top Talent

Kathy Qu

Research Associate at Harvard Business School

Sarah Escher
Chris Vuturo

External Relations and Influencer Marketing Manager - Personal Health Care, North America at Procter and Gamble

Becky Smyth

Improving Software Quality, Usability and Data Integrity

Robert Ioanna, PE
Eric Tofte

Account Executive at HomeBridge Wholesale

Stephanie Carmichael, PMP

Sr. Manager, Sales Learning & Enablement at Wolters Kluwer

Delaney Starks

Loan Officer Assistant at Bell Mortgage

Joe Cote

Senior Vice President, Ticket Sales and Services at Portland Timbers

Garrett Beauregard

Engineering Executive | Product Development | Leadership & Collaboration | Technical Innovation | Team Development

Jay Zajicek

Senior Commercial Relationship Manager at TBK Bank, SSB

Brad Harvell

Founding Engineer at Limelight Networks

Cynthia Thayer

Chief Marketing Officer at Yowie Group Limited

Carly (Vernon) Langley

Community Manager at WeWork

Gary Christiansen

Chairman - Western Region Order of the Arrow Committee at Boy Scouts of America

Terry DTM

★ ★ ★ ★ ★ Experienced Keynote Speaker | Self Esteem Architect ✔Helping Professionals be exceptional Speakers ✔

Satya Nadella
Alex MacNeil

Account Executive at Databricks

Jacquelyn De Sa

Software Development Intern at Amazon Prime Air

Jeffrey Ness

DevOps Engineer / Python Developer / Linux Administrator

Benjamin Engelhardt
Addwiteey Chrungoo

Roboticist - Self driving Trucks

Marion Xu
Mark Kiskunas

CFO & Partner Bo Benton Inc DBA Bojangles / President Kiskunas Consulting

Alex Merenda

Site Reliability Engineer at Impact

Yoshiya Miyata
Sukanya Chakraborty

Software Engineer at PayPal

Patrick Fournier

Senior Software Engineer at Rooster Park Consulting

Michael Cornell
Casey McKerchie

Vice President, Operations @ Calm - 2017 Apple iPhone App of the Year!

Bill Chen
Jorge Rosas

Senior HR Director, Global Head of Diversity, Inclusion and Wellness at Disney Espn

Gize Bonilla

Tech Lead at SmartBiz Loans

Fernando Gonzalez-Olivieri
Yasmin W.
Looking for colleagues of Chris Shelby at Company Inc?