Eric Metz's Email & Phone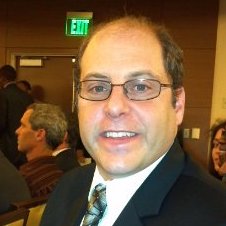 Eric Metz
Senior Buyer @ iHerb Inc.
Eric Metz Contact Details
Director of Sales and Marketing @ Essential Chocolate Desserts
Commodity Buyer and Salesperson @ J.L.E. Enterprises, Inc.
General Education, Business Administration and Management, General, 2.419 @ Orange Coast College
With over 16 years in the food industry, I am a well-rounded professional. My goal is to lead and motivate an international team of managers in a fortune 500 company to increase positive momentum in all aspects of the business. As a buyer and sales person at JLE Enterprises, I searched for grocery manufacturers with inventory issues,
ContactOut is used by
76% of Fortune 500 companies
Similar Profiles to Eric Metz
Barry Rosenfeld

Vice President, General Counsel & Secretary at Novartis Finance Corporation

Anita Louters

HR manager BN International B.V.

Sergey Shestopalov

Senior Java Developer at DataArt

Curtis Wall

Network Engineer at Axom Technologies

Oleg Levitsky

Head of Software Development - Allatrack

Prachi Jain

Technical Recruiter at iitjobs

Mike Oakey

Global Head of Digital Marketing at Aviva

Karlene Pack
Shehryar Akhtar

CEO of Cloutel | Co-founder of Luccro Inc. | Founder of Collective Curiosity LLC.

Mike Edwards

Senior Strategic Advisor at Iterate.ai

Sebastien Guillemin
Mathieu Chrétien
Celine Rebillard

Total - Responsable SI Procure to Pay

Poonam ,PE

Project Engineer III at Schweitzer Engineering Laboratories (SEL)

Marliane PHR

Executive Human Resources Leader

Beth Vierheilig

IT Risk Management and Compliance Leader

Syed Nadeem

Accomplished, Results Driven, Self Motivated Business Analyst / Data Analyst / Business System Analyst

Fiona Drinkwater

National Learning and Development Manager

Lakshmi Shalini

AVP, Enterprise Data Analytics

Andrea Aczel

Software Developer at Tora

Brian Pickering

Sr. Director, Sales and Business Development at NVIDIA

Gwendal Kalkofen

Head of Real Estate Finance, Europe at Cromwell Property Group

Jaroslaw Kulesza

CFO/COO/Member of the MB at Unicredit CAIB Poland S.A.

Nasir Balouch

Enterprise Account Executive at VMware

Mandy Rodgers

Technical Business Analyst

Hua Wei

Software Engineer at Helios Data Inc

Miklos Csuka

Solutions Architect at T-Mobile Netherlands BV

Owais Mohiuddin

ServiceNow Operations Manager at The Walt Disney Company

Jarett Terner

Investment Banking Analyst at Citi

Terry DTM

★ ★ ★ ★ ★ Experienced Keynote Speaker | Self Esteem Architect ✔Helping Professionals be exceptional Speakers ✔

Tom Madine
Gabriela Calogero

Sr. Manager Paid Media at CLEAR

Sharona Nachum

Lead Software Engineer at Stick

Amit Gupta

Cloud Information Systems Advocate

Ming Zhang

Advisory Solution Architect at Pivotal

Mahendra M

Senior Director, Platform Engineering at Affirm, Inc. - Actively Hiring for Platform, Infra, SRE and Security!

Hetal Patel

Principal Software Engineer at United Airlines | C#.Net, ASP.Net, SQL, HTML, CSS, jQuery, Bootstrap, Web Applications

Eric Isaacson

Inside Sales Representative at ExaGrid Systems

Bill Ellis

Vice President of Marketing at Guthy|Renker

Nicholas Harris
Zhengzheng Xu

Software Engineer II at Microsoft

Garrett McKenzie

Software Engineer at Insight

Christopher Freedman

Cisco Cloud Services - Automation Tooling Group Architect

Venkatesh Govindappa

Senior Full Stack Software Engineer at ServiceNow

Kyle Dennison
Flavian Vasile

Senior Data Scientist at Criteo

Prateek Garg

Software Engineer at Microsoft

JIANYA ZHOU

Data Platform Engineer at 23andMe

Yasmin W.
Looking for colleagues of Chris Shelby at Company Inc?