Eric Blevins's Email & Phone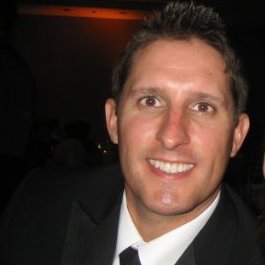 Eric Blevins
Sr. Manager - Channel Sales @ Box
Eric Blevins Contact Details
Sr. Manager - Channel Sales @
Box
Director of Business Development @ JadeLiquid Software
Sales professional with 15+ years of experience and a proven track record in achieving revenue goals. Expertise ranges from selling On-premises, SaaS, and Cloud based solutions. Direct and indirect selling experience in working with small-medium and enterprise accounts as well as Public Sector (State & Local Government). Channel Experience (Recruited and Managed Reseller/Referral, OEM, CoOp, Alliance Partnerships)
ContactOut is used by
76% of Fortune 500 companies
Similar Profiles to Eric Blevins
Sumant Jha

Director - Sales & Operations Planning at Cisco Systems

Sujana Gundam

MBA candidate at Indian School of Business | Hyderabad | Singapore

Vikas Rana

Senior Vice President, Head of Technology Sourcing, Asia Region at Citi

Nick Chong

Business Owner at SteelAsia Distribution Pte Ltd

Manendra Kutare

Problem Solver, Market Maker, Enabler, Driving transformation for Telecom and Technology Business

Brett Chew

Head of Affinity at AIG Asia Pacific Insurance Pte Ltd

Jackie Thia

VP Legal and Compliance at OUE Limited

Sandra Siby

Research Engineer at Singapore University of Technology and Design (SUTD)

Kamya Miglani

Certified Net Promoter Associate

Ákos Hivessy

Deputy Director Information Technology at AXA

Julien Bally

Regional Chief Financial Officer, Hermès Middle East South Asia

Rajiv Unnikrishnan

Chief Cloud Evangelist & Head of Startup Ecosystem - Disrupting Oracle

Pratibha Rana

Scientist at Institute for Infocomm Research

Joanna Kwok

AVP, Marketing (Consumer Banking Group)

Cheryl Lee Aeschlimann

Eye Surgeon at The EyeClinic by Dr Cheryl Lee

Barry Huang

Customer First Professional | Highly focused and committed on value creation and customer success

Junaidi Lim

Experienced Retail Management

Greg Schuett
Philippe Lutgen

Managing Director & Chief Operating Officer for Asia Pacific at AXA XL

Arun Chandran

Senior Researcher at NEC APAC Pvt Lt

Livia Tramini
Farzam Farbiz

Senior Technical Lead at Advanced Remanufacturing and Technology Centre, ARTC

Jacqueline Young

Senior Director, Channels - Asia Pacific at Tenable

Mark Zhou

Senior Software Engineering Manager at Microsoft

Geraldine Tay

Regional Training Manager

Francis Tan

Managing Director, Umeco Asia

Duc Hoang

Research Fellow at National University of Singapore

Cheryl-Ann Szetoh

Associate Director, Commerce

Cheng Li Tow

Managing Director at Heng Li Metal Works Pte Ltd

Philip Tan
Heather Kwok

Recruiting Lead, Global Sales - Commercial at New Relic, Inc.

Dr. Mansur Hasib, CISSP, PMP, CPHIMS

Cybersecurity and Healthcare Leader/Speaker/Author/Educator

Shane Lennon

Chief Marketing Officer: Market & Product Innovation. GTM, Customer Exp, Acquire, Retain, Scale Markets. Transformation

Elisa H.

Lead Designer at PlayStation

Labeed Diab

Chief Executive Officer at ATI Physical Therapy

Joe Bilman

Product | Execution | Growth

Samantha Warren

Senior Experience Design Manager, Creative Cloud Services at Adobe

David Jones

CEO, Thales Digital. AI, Streaming Analytics, Cyber security, IoT, Digital transformation

Bill Taylor

Senior Vice President Communications & Field Marketing at salesforce.com

Jeff Iden

Head of Americas, Sales Strategy and Operations at Google

Alberto Cursack

Software Engineer at Mobisocial Inc

Tony Sear

Engineering Leadership Recruiter @ Facebook

Laura González-Estéfani

Founder & CEO TheVentureCity, General Partner of the Fund, European Union Innovation Council board member, Facebook Growth Team

Roy Ananny

Principal, Transportation Practice, TMS strategy and optimization

John Leon

Vice President of Business Development at GitHub

Ryan CPA
Kingsley Edwards
Adam Brody

Principal User Experience Designer at Arcules (Milestone Systems)

Terry DTM

★ ★ ★ ★ ★ Experienced Keynote Speaker | Self Esteem Architect ✔Helping Professionals be exceptional Speakers ✔

Yasmin W.
Looking for colleagues of Chris Shelby at Company Inc?