Erhardt Preitauer's Email & Phone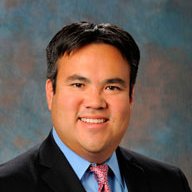 Erhardt Preitauer
President & Chief Executive Officer @ CareSource
Erhardt Preitauer Contact Details
President & Chief Executive Officer @ CareSource
Chairman of the Board @ Medicaid Health Plans of America (MHPA)
President / CEO Horizon NJ Health and SVP Gov't Programs Horizon BCBS @ Horizon Blue Cross Blue Shield of New Jersey
BS @ University of Nevada-Reno
Accomplished government-sponsored health plan and business development senior executive with demonstrated ability in driving superior strategic, financial, and operational results. Successful experience leading the assessment, proposal, implementation, and ongoing operations of highly innovative, nationally recognized managed care organizations. Emphasis on building and leading a mission-driven organization capable of executing against aggressive and complex goals. Specialties: Medicaid, Medicare,
ContactOut is used by recruiters at 30% of the Fortune 500 companies
Similar Profiles to Erhardt Preitauer
Louay Fayek

RAN Design Engineer at Three.

Kaisa Laug

Resource and Freelance at Beyond the Book

Behiye Karaman

Partner for ABS Solicitors LLP, Wills & Probate Solicitor

Adrienn Major

Producer at We Are Social

Paul Pryor

Marketing Director EMEA at Atkore International

shafique syed

Director at YGS Solutions ,ALL TYPES OF TELEPHONE SURVEY DATA AVAILABLE Lead Generation, Appointment Booking,

Mo Nasser

Commercial Manager at CAE Technology Services

Malcolm Maclean

Charter & Brokerage News Editor at Boat International Media

Adam Bootle

Partner Account Manager at Plantronics

Devin Sudra

Financial Operations Manager at dotDigital Group plc

Dean Coleman

Head of Service Delivery at Sunrise Software

Mark Hodkinson

Owner, Thinkmedia Communication Ltd

Stephen Foster

Member of Executive and Council at NAPC

Gus McArthur

Senior Technical Engineer (Generators) 17th Edition Electrician

Mick Dickinson

Marketing planning, doing, refining, reporting

Kristiano Liberati

European Business Development Manager at Evolution Time Critical

Nigel Kimber

I specialise in helping business owners plan their exit and maximise value from the sale of their business

William P Tuffy

Non Executive Director and Chairman at Beale Plc

Shannon McGarry

Cumbria Specialist Permanent Consultant at REED Business Support the Leading UK Recruitment Consultancy

David Snaith

Managing Director and shareholder at Jupiter Visual Communications Ltd

Paul Twilley

Owner at The Square Mile Consultancy Ltd.

Maggie MCIPS

Strategic Buyer at SB Components International Limited

Anneka Freeman MRICS
Oscar Ford

Charity Google Ad Grants Specialist | Google Ads & Bing Specialist | PPC & SEM

Edwin Derry

Resource Strategy Director at The Automated Technology Group Ltd

Jeffrey Maskell

MD at Seismic Data Analytics and Founder Westheimer Energy

Nathan Pragasam

Senior QA at Rocksteady Studios Ltd

Nicki Carter

Human Resources Business Partner - TJX Europe

Paul Furlong

Talent Acquisition Lead - BT Sport, BT TV, BT Mobile, Superfast Broadband and Voice

Natasha (Borsos)

Senior Talent Acquisition Manager at Clue by Biowink

Camilla Dolan

Investor in marketplaces and brand-led commerce @Burda Principal Investments

Ann FCIPD

CHRO & Chief of Staff at O2 (Telefónica UK)

Kevin Strawbridge

Experienced CEO, President and Senior Executive

Shala Ball

Transforming the way women look for work

Dan Morgan

Senior Account Executive at SAP

Jordan Lisacek

Maximize Your Return on Data

Artem Harutyunyan

Senior Director of Product and Engineering at D2iQ (formerly Mesosphere)

Brent Rich

Technical Product Owner - Infrastructure Platform at Riot Games

Kevin Wieren

Helping organizations develop, deliver and manage their digital experiences.

Ernesto Boada

Chief Technology Officer at Western Union

Joshua Lande

Staff ML Engineer at Twitter

Gabe Harriman
Don Leonard

Business Operations at Facebook

Will Pohle

Director Financial Planning and Analysis at LegalZoom

Andrew Bothwell

Sales Leader at Walkme : Digital Adoption and Transformation

Terry DTM

★ ★ ★ ★ ★ Experienced Keynote Speaker | Self Esteem Architect ✔Helping Professionals be exceptional Speakers ✔

Satya Nadella
Yasmin W.
Looking for colleagues of Chris Shelby at Company Inc?