Enza Picarelli's Email & Phone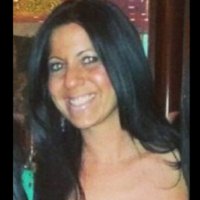 Enza Picarelli
Buyer - Knit and Woven Tops, Leggings, Active @ YM LLC, USA - Mandee
Enza Picarelli Contact Details
Buyer - Knit and Woven Tops, Leggings, Active @ YM LLC, USA - Mandee
Buyer - Knits, Leggings, and Active Wear @ Big M Inc. - Mandee
Buyer - E-Commerce, Active Wear, Plus Size, and Special Stores @
Big M Inc.
Buyer - Knit and Woven Tops, Leggings, Active @ From May 2013 to Present (2 years 8 months) Buyer - Knits, Leggings, and Active Wear @ From October 2011 to Present (4 years 3 months) Buyer - E-Commerce, Active Wear, Plus Size, and Special Stores @ From January 2007 to September 2011 (4 years 9 months) Buyer
ContactOut is used by
76% of Fortune 500 companies
Similar Profiles to Enza Picarelli
Kenneth Khoo

Manager, Digital Content Management at The Home Depot

Jessica Alexander
Mark Coglitore

Client Management at Unicredit Group

Noah Locke, CSM

Web Development Manager who helps teams build world-class web applications.

Jessica ( Zimmerman) Sanfelippo, AIF®

Marketing Professional Executing Strategic Initiatives That Get Results

Jessica Wilkinson

Special Education Teacher at Chicago Public Schools

Lori M.D.

TriWest Healthcare Alliance

Joe Galvez

Assistant Superintendent at W. L. Butler Construction, Inc.

Stephanie Bereday

Manager, Global Revenue Growth Management at Colgate-Palmolive

Lisa Santopietro

Controller at Levick Strategic Communications

Aida Najar

Franchise Owner - Great American Cookies, Pretzelmaker, Luciano and Bahama Bucks

Ann Lacey

Vice President at Sunrise Senior Living

Randy McLaughlin

Owner at M and M Jewelers

Laurence Chalem

Senior Procurement Manager at RMS

Matthew Hix

Supply Chain Professional

Sim Aulakh

Director. Product Management & Innovation Owner - Digital Marketing Agency

Sumner Komro

Senior Regional Sales Manager at Sunrun

Mary Connick

Assistant District Attorney

Michael O'Steen
Greg DiPreta, LEED AP

Corporate Real Estate Management at Canon USA

Braxton Millz

Music Producer/Artist/Entertainer

Norman Khan

Mortgage Broker and Realtor at Unisource Mortgage, Inc.

Brett Switzky

Fleet, Trucking, & Records Retention Manager at American Family Insurance

Paul Pezone

Vice President Clinical & Support Services at Cheshire Medical Center

Hui Wang

Sr Manager of Product Development at Truven Health Analytics, an IBM Company

Noel Zhang

Purchasing Manager at HireRight

Robert Easterling

Quality Manager at Professional Power Products Inc.

Mike Yetter

VP - Multi-Client OTC Derivatives at State Street

Jeremy Gicewicz

Construction Professional

Terry DTM

★ ★ ★ ★ ★ Experienced Keynote Speaker | Self Esteem Architect ✔Helping Professionals be exceptional Speakers ✔

Alexander Yepishev

Automation QA Engineer at AgileEngine

Stephen Ward

Technical Lead at Powwownow

Nuria Munoz

Director Talent Solutions /Co-Founder

Armon Arcuri

Frontend Software Engineer at StubHub

Matti John

Software Developer (contractor)

Michael Walters

Senior Director of Engineering @ Capital One

Baiqian Zhang

Working on Personal Safety team, Identity thread

Yuhua Luo

Software Engineer at Lyft

Stan Milev

Senior Developer at UENI Ltd

Christian Bersch

Product Manager at Google

Matt Scott
Danielle Amfahr

Director, Strategy & Marketing Development at 3M

John III

President & Chief Executive Officer

Nilesh Kulkarni

Head of Data Science, US Pricing & Revenue Management at OYO (Hiring Pricing Data Scientists)

Abe Rubenstein

Lecturer at Pratt Institute

Eric Volpe
Scott Sampson

Global cloud sales executive focused on results & people | Passion for building teams executing at the highest level

Michael C.
Yasmin W.