Emmanuel Logan-Moll's Email & Phone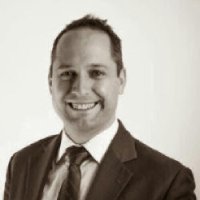 Emmanuel Logan-Moll
Investment Manager @ Duke Street
Emmanuel Logan-Moll Contact Details
London, Greater London, United Kingdom
Investment Manager @ Duke Street
Membre du Conseil de Surveillance @ EDUSERVICES
Observateur au Conseil de Surveillance @ QCNS CRUISE SAM
PhD, Engineering @ University of Cambridge
Duke Street is a leading UK private equity firm, which has been investing in the European mid-market buyout space since 1988. As well as managing funds, we also offer our investors access to co-investments on a direct basis. Our investment strategy focuses on four sectors: consumer, healthcare, industrials and services. These are sectors which we know and
ContactOut is used by
76% of Fortune 500 companies
Similar Profiles to Emmanuel Logan-Moll
Aditi Preyadarshini

MBA Candidate at UCLA Anderson

Jenifer Trowell, PHR, SHRM-CP

Human Capital Consultant at Federal Bureau of Investigation (FBI)

John Bonosoro

Facilitator and Coach at Performex, LLC

Shayn Prapaisilp

Graduate student interested in reconciling the non-profit and for-profit sectors

Nikki Marie Oliveira

Attorney at Law & LL.M. in Taxation

Linda Shaffer-Vanaria

Management Consulting, Executive Coach, Speaker. EDGE Performance Expert; specializing in Leading Decisively at the Edge

Diane Brouillard

Recruiting Manager at PwC

Camille Banuchi

Artist and Art Instructor

Mark Seifert

Market President at Frandsen Bank & Trust

Paloma Beck
Zach Jason

Experienced Software Product Management and Product Development

Alex Nantes

Realtor with CENTURY 21 Aztec

James Adams III

Supply Chain Analyst, Intertape Polymer Group

LeeAnn Grossman

Creative Packaging Sales Representative at The Colad Group, LLC.

Alexandra Orr

Senior District Manager at Orascoptic

Rose Saracini

Senior Loan Officer at OakStar Bank

Josh Serfass

Vice President, Judge Learning Solutions

Myles Beskind
Markita Aldridge-Woods

Loan Officer and Real Estate Marketing Professional

Aki Laine

Senior Design Manager at Sonos, Inc.

Michelle Marie Keller

Senior Sales Representative at Paychex

Angela Amucha, BSN, RN-BC

Nurse Informaticist, UCLA Health

Marisha Johnson

Marketing Associate at Keigwin + Company

John Mastrangeli

Sr. Enterprise Account Manager - Intel Security

Carlos Angelucci

Real Estate Investor, Franchising Expert, Sales & Business Strategist

Terry DTM

★ ★ ★ ★ ★ Experienced Keynote Speaker | Self Esteem Architect ✔Helping Professionals be exceptional Speakers ✔

Satya Nadella
Ross Cooperman

Chief Technology Officer at Cheddar Inc.

Stephan Kniewasser

CFO bei TRANSPOREON Group

Terry Huynh

Account Executive at Okta, Inc.

Catrina Zhang

CFO at Meteor Development Group

Ram Velaga

Senior Vice President & General Manager

Kevin Li

Software Developer at StreetEasy

Roel Peeters
Cassandra Rommel
Arjun Kannan

CTO @ Climb Credit (I'm hiring!)

Anil Gadre

EVP, Chief Product Officer at MapR Technologies

Igor Shoifot

Investments Partner at TMT Investments

Gary Levy

President at Aduro Products LLC

Wendy McIntosh

Recruiting for Seattle's hyper-growth startups & enterprise companies

Renaud Lepage

Kind of a DevOps nerd of sorts.

Senyang Zhuang
Hao Chen

Software Engineer at Facebook

James Zhao

Staff Software Engineer at Google

Yasmin W.