Ed Vaughan's Email & Phone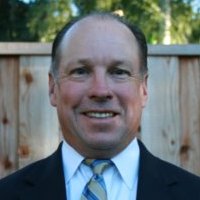 Ed Vaughan
Pacific NorthWest Territory Manager @ SANRAD
Ed Vaughan Contact Details
Associate of Arts (AA) @ West Valley College
Highly experienced technology sales professional with a proven track record in account management, territory management, running successful sales campaigns, strategic relationship building, and exceeding sales goals for SMB, mid-size commercial and Fortune 1,000 businesses. Demonstrated success in both channel and direct sales, within storage, server, and networking industries. Proficient in sales presentations, developing client relationships, and building
ContactOut is used by
76% of Fortune 500 companies
Similar Profiles to Ed Vaughan
Carrie Golden

Educational Paraprofessional at Orange County Public Schools

Lisa Sery

Marketing Operations Manager at Medifast, Inc

Raghav Jaggia

Technical Sales / Business Development at IBM Watson

Richard Ponti

Director of Purchasing and Cost Control at Wilshire Grand Hotel

Garrison Mills

Supplier Quality Manager at Tuft & Needle

Joe Wilkinson

Group Operations Manager at ATS Automation, Inc.

Scott Miller

Application Engineer at Metalsa

Tamika Dixon

Spanish Teacher at Southern Alamance High School

David Monk

Director of International Sales at Neptune-Benson

Shafaat Khan

Specialist Engr-Network Engr -- Mgr at Verizon Federal

Ales Volcansek, PE

I&C Engineer at Tesco Controls, Inc.

Randy McCool
Gelacio Pascual

Banquet chef at Sheraton Kauai resort

Robin Blom

Graduate Director and Assistant Professor of Journalism at Ball State University

Sherri Hutchens

University of Texas Medical Branch

Elliott Devinney
Paige Cropper

Manager, Commodity & Strategic Sourcing

John Parkey

Senior Design Engineer at THI Corporation

Jeremy Pelc

Owner at Pizza Squared, LLC (dba) Little Caesars Pizza

Mitch Steiner

Credit Analyst at The Commerce Bank of Washington

Derek Christensen

Produce Mngr, very happy in new job. Integrating Organics in set & educating customers of importance of eating organic.

Urszula Kapinos
Allison Jones

HR & Communications Professional ▪ Campus Recruiter ▪ Specializes in Event Coordination & Community Relations

Sarvesh Sakalanaga

Principal Engineering Manager at Microsoft Corporation

Nathan Hadinata

UX Design, Front-End Web Development, Project Management

Sarah Sadat

Vice President of Finance & Accounting at Younan Properties, Inc.

Looks Dominguez-Benner

Senior Software Development Engineer at GoDaddy

Daniel Perkins

Mechanical Maintenance Supt. WestRock, Tacoma

Natasha MBA

Chief Executive Officer at Bert Ogden Auto Group

Rose Gunter

president/ceo Alive Credit Union

Terry DTM

★ ★ ★ ★ ★ Experienced Keynote Speaker | Self Esteem Architect ✔Helping Professionals be exceptional Speakers ✔

Andrew Brimacombe

You can customize this invitation

Prakash Ramamurthy

Chief Product Officer at Freshworks

Etienne Carriere

DevOps Architect chez DataDome

Nimish Sheth

Senior Staff Engineer at Uber

Brian Cheney

VP, Sr. Global Program Advisor at Nintendo Company Ltd

Zaheer Shaik

Engineer and Practice leader

Andres Kiger

Vice President Marketing - Global Partners at Converse (a division of Nike Inc).

Vikram Madan
Jeffery Smith

Sr Software Development Engineer at Microsoft

Abidullah Junaid

Android Developer at Verizon

Thibault Cohen

Senior Platform Engineer at Manulife

Eleah Portillo

Digital Marketing & eCommerce Executive

Filip Busic

Senior iOS Developer at Wag Labs Inc

Benjamin Lozano
Aleksa Vukotic

Technology strategy and delivery

Greg Campoverde

Senior UX Engineer at Grubhub working with Design Systems (ex @Spotify)

Harry Heeley

Managing Director at Zizzi Restaurants, Azzurri Group

Richard Lucy

Head of Interim & Consultancy Services at PSD Group

Yasmin W.
Looking for colleagues of Chris Shelby at Company Inc?