Dr Emil Svoboda's Email & Phone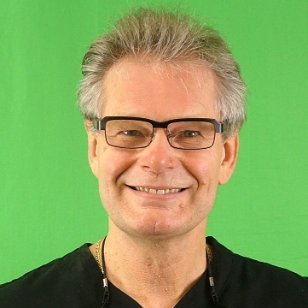 Dr Emil Svoboda
Owner @ ParkPlace Dental Centre
Dr Emil Svoboda Contact Details
Owner @ ParkPlace Dental Centre
Doctor of Philosophy (PhD), Dentistry @ University of Toronto- Dentistry
I am enjoying my professional life and find it exciting to provide services to my patients, on a routine basis, that would be considered advanced and "ahead of their time" only a few years ago. My life as an educator brings me closer to my colleagues and allows me to share my experience with them. To balance
ContactOut is used by
76% of Fortune 500 companies
Similar Profiles to Dr Emil Svoboda
Tom Maloney

Director of Healthcare Sales at CDW

Michael Arbitman

Senior Manager, Project Management at Medidata Solutions

Dawn Sarafin

Connecting Amazing Employment Opportunities to Amazing People!

Rainnel DSouza

Senior Software Engineer at LinkedIn

Dayna Ford

Senior Director, Analyst, Digital Payments at Gartner

Tony Saia

Vice President of Marketing at Covalon Technologies AG Ltd.

Maria Beers

Accessories & Kids Buyer at Clarks

Bill Scott

Project Manager at Summit Contracting Group, Inc.

Mark Fellows

Regional Vice President, Public Sector at Oracle

Bobby Samakai

Major Account Manager - Healthcare/Non-Profit

Robin Fruneaux

Sr Director, People Business Partner at CA

John Jeske

Senior Manager at Accenture

Marcie Klein

EVP, Chief Communications Officer at The Leukemia & Lymphoma Society

Tony Whalen

IT Customer Experience Productivity Leader

Shaheen Patel

Program Manager - Business Processes

Todd Henry

Chief Financial Officer at Allied Mineral Products

Adam Hommey

Product Launches - Website Conversions - E-Commerce Integration

Adam Attia

Investment Broker at Marcus & Millichap

Joe Semanoff

Medical Device Manufacturing and Development Rep.

Richard Webb

President/CEO at Monitor Medical, Inc.

Will Slade

Senior Consultant at Protech Associates

Megan Brooker

Recruiter at Service Management Group

Dan Formica

Hardware Test Senior Staff Engineer at Flex

Kyle W.
Tom Bakas

Equity Research Analyst at Piper Jaffray

Pranami Bhattacharya

Teaching Assistant at Texas A&M University

Brian Golden

VP of Sales, Central Region at Businessolver

Sean Thompson

Passionate Software as a Service Evangelist

Attila Toth

Founder & CEO, zesty.ai (Hiring!)

Juan CPA

Founder and Healthcare Transformer, Babyscripts

Benjamin Gibbs

Co-Founder and CEO at READY Robotics

Nick Gerakines

Director of Software Engineering at Mattel, Inc.

Joseph Krammer

Senior SaaS Account Executive with success closing 6 figure implementations.

Paul Lanham

Chief Information Officer at Charlotte's Web

Yupeng Xie

Software Development Engineer II at AWS Global Data Platform

Eva Klein

VP, Customer Success at HubSpot

Darryl Hudgin

Software Engineer at Snapchat

Greg Lissy

Senior software executive - strategy, product management, go-to-market, and partner ecosystems

Chris Terschluse

Head of Marketing and Content at Chime

Jay Walters

Director, Test Engineering Tools and Frameworks at Northwestern Mutual and LearnVest

Charlotte Stockdale

Communications Strategist

Tushar Suresh

Machine Learning Engineer at Amazon

Dorian Regester

Marketing Technologist, Web Analytics Developer and Digital Optimization Architect

Todd Michaud

President & Chief Customer Officer

Terry DTM

★ ★ ★ ★ ★ Experienced Keynote Speaker | Self Esteem Architect ✔Helping Professionals be exceptional Speakers ✔

Yasmin W.