Dr. Dominika Malinowska Hertsberg, DC, LMT, E-RYT's Email & Phone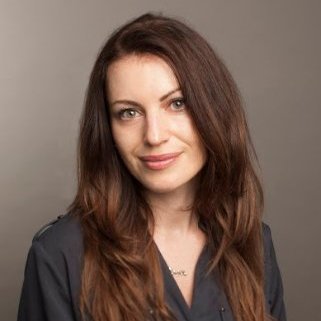 Dr. Dominika Malinowska Hertsberg, DC, LMT, E-RYT
Communications @ VIBEUP
Dr. Dominika Malinowska Hertsberg, DC, LMT, E-RYT Contact Details
Communications @ VIBEUP
School Director @ The New School for Massage, Bodywork & Healing
Doctor of Chiropractic Medicine @ Balanced Flow Wellness
LMT, Massage Therapy @ New School for Massage Therapy
I became a yoga instructor in 2008, completed massage therapy program at the New School for Massage Therapy in February of 2010 and graduated with Doctor of Chiropractic Medicine degree and acupuncture certification from National University of Health Sciences in April of 2014. This vast experience allows me to combine yoga, massage, nutrition, acupuncture and chiropractic manipulation
Looking for a different Dr. Dominika Malinowska Hertsberg, DC, LMT, E-RYT?
Get an email address for anyone on LinkedIn with the ContactOut Chrome extension
Install the extension - it's free!
ContactOut is used by
76% of Fortune 500 companies
Similar Profiles to Dr. Dominika Malinowska Hertsberg, DC, LMT, E-RYT
Anthony Sciuto

CEO at InterPRIME International Investment Consulting.

Lester Gellatly

Service Group Manager at GHD Pty Ltd.

Mitchell Gardiner

Contract Manager at A.G. Coombs

Bradley Newman

Traffic Engineer and Transport Planner at Bitzios Consulting

Lakshmi Vootakuru
Isabelle (Kazantchian) Chatila

Network Development Manager at Renault Australia

Simon Burgess

Advisor (Soft Commodity Trade) to ITOCHU Corporation / Director, Burgess Asia Pacific Marketing Pty Ltd

J-F Hin
Brendan Blomeley

Government and Corporate Affairs Specialist

Yanni Mastrokostas
Jeanette Walton, BA (Writing)

• LinkedIn Profile Writer • Resume Writer • Copywriter • Business Writer • Web Content Writer • Editor • Proofreader

Quintin Roberts
Michelle Schembri

Financial Planner/Corporate Consultant at Shadforth Financial Group Ltd

Colin Picker

Professor & Associate Dean (International) at UNSW Australia

Amanda Hegarty
Wendy Gallibu-Wang

Senior Project Manager at Fairfax Media

Jeremy Bogdanowicz
Joshua Luftig

Creating exceptional event experiences

George Serer
Sharon Millan

A/R Manager at Marsh & McLennan Companies, Inc.

Angelo Tselios

Human Resources / Learning & Development Manager at Exclusive Tyre Distributors, Brisbane

symaren kaur

Team Administration, Ericsson

George Rounis

Owner, Newquest Residential Projects

Alex Creswick

Assistant Property Valuer at Herron Todd White

Esin Kayalidere

Chemical Engineer | Power Generation & Water Treatment Projects | EPC Experience | Turkiye & Australia

Mary-Anne Pham
Zoe Sainsbury

Managing Editor - ALC Online - SBS

Jacqui Clinton

Executive Assistant to Managing Director at ZEISS Australasia

Ross Braithwaite

Energy Market Analyst at CS Energy

Ria Andres

Interior Designer at Elsie + Betty Design

Bence Monus

Finding the silver lining of the cloud.

Ben Caster

Technology Marketing Professional

Adam Breeden

Co-Founder: Bounce, Puttshack, Flight Club, All Star Lanes, The Lonsdale, Founder: Social Entertainment Ventures

Nicola Constantinou

Head of Customer Experience at Wm Morrison Supermarkets Plc

Ruth Martin

Product Designer at Brigade

Travis Wooten

Senior Android Developer at GoPro

Michael Ross

Vice President of Marketing

Lacey Beatty

Regional Sales Manager at Splunk

Gary Menezes
J.D. Rouan

Software Engineer at Google

Brian Vernarsky

Computer Vision Engineer for FieldVision

Steve Noble

Working on Human Interface Devices, at Apple, does it get better than that?

Basia Bowens

Front End Engineer at GOAT Group

Christian Weiß

Software Engineer bei Stripe

Jillian Crossley

Software Engineer at Twitter

Edson Cimionatto

Software Engineering, DevOps, MBA

Bailey Wall

Software Engineer at Zume Inc.

Terry DTM

★ ★ ★ ★ ★ Experienced Keynote Speaker | Self Esteem Architect ✔Helping Professionals be exceptional Speakers ✔

Satya Nadella
Yasmin W.