Dorothy Sullivan's Email & Phone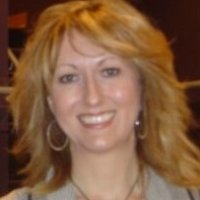 Dorothy Sullivan
Dorothy Sullivan Contact Details
Kansas City, Missouri Area
No work experience info found.
Having had years of experience on both the sales side and the recruiting side, I understand the challenges and complexities of matching the right person with the right job. You'll find in me a partner with an unrelenting focus on finding and making the best possible connection between candidates, opportunities and clients. At Modis, I get to
ContactOut is used by recruiters at 76% of the Fortune 500 companies
Similar Profiles to Dorothy Sullivan
Jason B. Orloff

Associate - Client Development at S&P Capital IQ

Hanah Cota

Digital Marketing | E-commerce | Editorial

Susan Andrews

National Sales Director at Verifi

Michael Donahue

Vice President of Sales at Kimball Office

Mark Greenhall

President at Modern Gourmet Foods

Christos Arvanitis

Director of Corporate Compliance & Chief Privacy Officer at Cedars-Sinai

Trish Cunningham [LION]

@trishrc Expert in Consulting, Staffing, Recruiting; Marketing, Communication, Change Mgt, Social Media, QC, HSE, BizDev

Christopher Dingman

President, The Dingman Group, Inc.

Nilesh Patel

Data Network Eng. at HCL / Ann Taylor

Tracey MBA

CEO, Leadous; President, Twin Cities BMA; Speaker

Michael Coe

Owner at MLC Innovation Consulting, LLC

Yoemy Waller

ISO- Director of Information Technology & Informatics at Lake Health District Hospital

John Molteni

Director of Behavioral Health at Prism Autism Education and Consultation

Greg Morton
John Hilmer
Chris Barreto

Brazilian Artist, Celebrity Fashion Designer

Martin Jones

Senior Engineer - Testing at HARMAN International

Steven Regal,美国建筑师协会,NCARB
Lisa McAdoo
Librada Pawlick

Expert in Driving Growth, Revenues, Competitive Positioning, Profitability & Value through Integrated Marketing

Michael Keisman

Analytics Manager at Carrot - a VICE company

Crystal Aria

Senior Social Media Marketing Strategist, Social Marketing & Real-time Marketing Specialist for SapientNitro

Kevin Higman

Operations Management Executive, Business Strategist and Thought Leader

Amy Colton

Executive Vice President, Current

Julie Zwissler

Head of Strategic Partnerships at Digital Media Wire

Michelle Bartonico

Assistant Vice President for Strategic Communications and Marketing at Trinity University

David Jeffers

at Council of Federal Home Loan Banks

Mouzhan Mangum

Connecting consulting and accounting professionals to exciting career opportunities at PYA

Gladys Ellis

CEO at Ellis Elite Empire,LLC/Global Business Builder/ Fitness & Wellness Coach/Entertainment Mngt./Motivational Speaker

Terry DTM

★ ★ ★ ★ ★ Experienced Keynote Speaker | Self Esteem Architect ✔Helping Professionals be exceptional Speakers ✔

Anitha Vaidyanathan
Rich Hope
Loic Vourch

Senior Software Engineer at CityGrid

Japna Sethi
Amy Alvarez

Brand Revenue Manager at Remington Hotels

Kin Ma

Software Engineer at Google

Maria Camilleri

Relationship Manager at White November Engineering

Ruchi Bhargava

Senior Director of Engineering - Autonomous Vehicles at NVIDIA

Jaime Shifrin

Senior Sales Engineer at Okta, Inc.

Renuka Naidu

Sr. Data Engineer at Solarcity

Massoud Alibakhsh

Former CEO at Nuesoft Technologies, Inc

SHAILESH PATIL

Backend Engineer at Clari Inc.

Logan Altier
Ankit Khandelwal

Advanced Software Engineer at Relativity

Zhuo Peng

Software Engineer at Google

C Nanda

DevOps Architect at CloudSimple

Di You

Software Engineer, Machine Learning at Facebook

Erin Sutley

Chief People Officer at Juvly Aesthetics

Yasmin W.