Diana Centeno's Email & Phone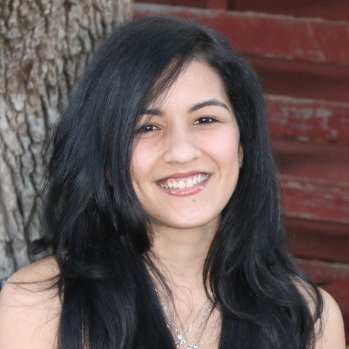 Diana Centeno
Research Assistant @ San Jose State University
Diana Centeno Contact Details
Research Assistant @ San Jose State University
Technical Proposal Assistant @ DeVine Consulting, Inc.
Research Assistant @ University of Puerto Rico at Humacao
Bachelor of Science (BS), Applied Physics @ University of Puerto Rico-Humacao
-Passionate about Meteorology (tropical meteorology) and Atmospheric Sciences. Actively involved in the study of the effect of the Saharan Air Layer (SAL) on tropical cyclones' formation. -Experience in collaborative team research, remote sensing, modeling, and data analysis. -Previous work in data analysis for various fields including: Astronomy (binary stars) and Atmospheric Science (ionosphere).
Research Assistant @ Our current
ContactOut is used by recruiters at 76% of the Fortune 500 companies
Similar Profiles to Diana Centeno
Saskia Bakker

IT Recruiter at it-8 | Software Development | Werving & Selectie | Interim | 0633940387

Tom Zanders

Project Leader New Product Logistics at ASML

Kaj Rietberg

Front-end ontwikkelaar at Zorgweb

Michiel Broekhuijsen, CISSP, TOGAF

Senior Consultant & Trainer

Kees van Veluw

Service delivery manager at Euretco

Axinja Schoenmaker
Nicolien Prakken
Iordache Voicu

Senior Online Marketeer bij DPA Professionals

Isa Alp

Director, Global Technical Sales Support & Training

Vincent Lau

Associate at White & Case

Luis Osorio

Senior Software Engineer at Packlink.com

Sophie Zhou

Vice President, Institutional Banking Group, DBS Bank Ltd

Carolyn Bickerton

Senior Client Team Manager at Mayer Brown

Ka Yiu Beatrice Wan

Management Trainee, Financial Control Division at HANG SENG BANK

Kuldeep Kaushik

Chief Operating & Transformation Officer-AXA International & New Markets (LatAm, Africa, E.Europe, Gulf & Asia-SG/MY/IN)

Raymond Choi

Senior Manager at Airport Authority Hong Kong

Stefan Morgenstern
Eric Kwok

Resourcing Team Lead at Prudential Hong Kong

Abby Mui

Senior Business Analyst at Kerry Properties Limited

Max Yip

IT Specialist Supervisor at Deckers Outdoor Corporation

Clement Lee

AVP - Corporate Finance at CCBI

Ben Tam

Business Analyst / Project Manager at Societe Generale Corporate and Investment Banking - SGCIB

Gavin K.H. Wong

Relationship Manager, Corporate Banking at Hang Seng Bank

Winnie Tang
Mark Lee

Co-Chief Executive Officer

Arjen Gaasbeek

Garden leave at Flow Traders

Kristina Lim
Karen, Ka Yan Ng

Contracts Engineer II at MTR Corporation Ltd.

Asheesh Gupta

Cyber Security Operations / Security Lead - Asia Pacific & Australia - CISM, CISSP

Barry Biggs

Account Executive at Sysdig

Erica Bell

VP Human Resources at Perkin Elmer

Krista Sequeira

Global Executive Talent Acquisition Director

Devan Kline

Co-Founder and CEO at Burn Boot Camp

Derek Wiggins

VP of Sales at PulsePoint

Jon Tucker

Services Account Manager at TEKsystems Global Services

Erin Ruff
Joseph Delikat

Human Resources Business Partner - Systems & Components Engineering at FCA - US (Fiat Chrysler Automobiles)

Mark Collier

Chief Operating Officer at OpenStack Foundation

Amit Singh

Risk Management Executive

Andrew LC

Vice President Lighting & Controls at IKON | EFS

Sadeq Zabihi

Manager at PlayStation Network - Sony Network Entertainment Int'l

David AP

Engineering Manager at ACCO Engineered Systems

Bhumika Dadbhawala

Global Head of Business Development at Apple

Kevin Cigolini

Product Designer at Stash

Brian C.P.M.

CPO North America at Prysmian Group

Shana Beisel

Enterprise Account Manager at CheckPoint Software Technologies

Mohan B.

Energetic Product Manager

Benji Shomair

Vice President, Commerce Business and Marketing at Facebook
Looking for colleagues of Chris Shelby at Company Inc?