Dewan Chowdhury's Email & Phone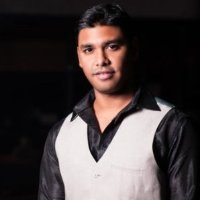 Dewan Chowdhury
Tax Senior @ CliftonLarsonAllen
Dewan Chowdhury Contact Details
Customer Service Specialist @ Dick's Sporting Goods
BBA, Accounting @ Southern Methodist University
I have been working at CliftonLarsonAllen, LLP, a top 10 Public Accounting firm, since January of 2011. I started as an intern and am currently a senior in the Healthcare industry. CLA provides a broad rage of services which includes tax, audit, outsourcing, accounting, internal audit, benefits, information security, international, and executive search. CLA is the only
ContactOut is used by recruiters at 76% of the Fortune 500 companies
Similar Profiles to Dewan Chowdhury
Kirby Richter

Principal Database Architect / Administrator at Dell EMC

Audelino Melgar Jr

Vice-President at Melgar Janitorial Solutions

Ryan Spears

Post Production Supervisor at Above Average

Michelle Chivian

Executive Assistant to Managing Partner at Spring Consulting Group, LLC

Sandra Moura

Maintenance Support Renewal Director at SAP

Julien Lazaro
John D. Rockefeller V

Lecturer, Writing Seminars, Johns Hopkins University

Karen Holsclaw
Traci Bolner
Ignacio Rovirosa

Working for a great company with a great product!

John F Smith
Jessica Delli Santi

Executive Support, Finance Assistant

Michael S. Discioarro, Esq.

Lawyer at The Law Offices of Michael S. Discioarro, LLC

Drue O'Kelley

Medical Assistant at Advanced Orthopaedics & Sports Medicine

Mike Eberle

Gis/Fiber Administrator at City of Maple Grove

Cara Goldenberg

Graduate Student at Princeton University

Pam Hosier

Director, Projects & Special Events at Pacific Dental Services

Nicole Gerhardt

Advertising and Marketing Account Supervisor, Healthcare and Communications Specialist

Nedal Seyam

Currently Seeking more challenging position in the field of training or web related position

Mary Brandt

Director of Technology at St. Patrick of Heatherdowns Parish

HERAN HAO

Senior Manager of International Acquisitions at Youku Tudou Inc.

Yasuhiro Higashi

Director at AlixPartners - Senior Strategic Sourcing Professional

Sandy Zerwas, CPA

Corporate Controller at Certified Power, Inc.

Ricardo Ismach

Director at Casual Dog Productions

Michael Tzimbal

Owner, MT Construction Services

Ryan Ratliff

Chief of Business Development at Digital Impact Designs

Katie Vizenor, MLS, PhD

Nimble Researcher | Pragmatic Project Manager | Accomplished Translator of the Obscure into Real Words and Visible Plans

Kelly Dage

Freelance Broadcast Producer

Avaloi Atkinson
Terry DTM

★ ★ ★ ★ ★ Experienced Keynote Speaker | Self Esteem Architect ✔Helping Professionals be exceptional Speakers ✔

Satya Nadella
Rena Abe

Country Head of Human Resources, Japan at Teleperformance

Steve Harrison

Front End Developer at Qantas

Sue Coulter

Head of Group Digitalization & Innovation at AIA

Stanislav Nekrasov

Front End Developer at Aussie Farmers Direct

George Freney

Entrepreneur | Director | Advisor | Investor

Lucy Broad

Recruitment Consultant - CCInternational Recruitment Pty Ltd.

Sahar Javidvand

Frontend Developer at Swissworx Pty Ltd

Gerd Schenkel

Director & Digital Practice Leader ●Chairman Credit Clear ●Founder UBank ●Founder Telstra Digital ●Fmr CEO Tyro Payments

Jason Bailey

Enterprise HR Software | Talent Management | Payroll | Time & Attendance | Digital Transformation |

George Daramouskas
Zisis Pontikas

Engineering Team Lead at EUROPEAN DYNAMICS

Denis Wilson Souza Rosa

Software Engineer at TOTVS Labs

Chuan He

Back End Developer at BORN Group

Rachel Friedman

Software Engineer at Google

Daniel Bowd

Sr Software Engineer at Everbridge

Griffin Potrock

Software Engineer at Airbnb

Daniel Streit

Principal Software Engineer at Splunk

Yasmin W.