Debra Johnson's Email & Phone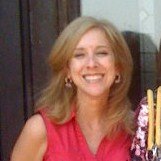 Debra Johnson
Senior Sourcing Strategist - Clinical @ UnitedHealth Group
Debra Johnson Contact Details
Senior Sourcing Strategist - Clinical @ UnitedHealth Group
Director, Talent Acquisition and Marketing Services @ Redd Alert Communications
Marketing @ Modesto Jr. College
My passion for helping people and impacting their lives with the right role has never been higher. I finally have combined all of my experience into one role -doing the very best I can to effectively communicate with job seekers and employers to put the right person together with the right opportunity. My breadth of experience has
ContactOut is used by recruiters at 76% of the Fortune 500 companies
Similar Profiles to Debra Johnson
Fred Watson

Consulting Systems Engineer at World Wide Technology

Brad Andersohn

Executive Director of Education and Industry Outreach at RETechCampus and eXp Realty

Robbin Seipold

Development Manager Shubert Theatre New Haven

Aaron Wong

DressUpWho.com - Who will you dress up?

Amir A. Law, Ed.D

Executive Director/Vice President of Student Development and Institutional Relations

Sergio Soberanes-619-921-9920

Mortgages Done Better. Finally.

Thomas Ardavany

A creative wellspring of fresh insight. Filmmaker and founder of the Ardavany Approach to Acting & PTSD therapy.

Connie Glover

Marketing Communications Professional

Lori Lipton

Senior Market Agent & Trainer at Berson-Sokol Agency, Inc.

Joyce Kirkconnell

Juris Doctor majoring Law | Student Researcher

Amber Donaldson

Scheduling at American Home Title

Emilie Escobosa

Designer - Forever21 - Knits

Dayle Scheinman, AIF®

Retirement Plan Consultant | Helping companies effectively & effeciently manage their corporate retirement plans.

Stef Luciano

Associate Publisher at Active Interest Media for SKI, Skiing, Warren Miller Entertainment and NASTAR

Arin Slavis

Operations Leader at Amazon

YOURBARBER CONNECT

Admin at Your Barber Connect

Chris Rohan

Airport Shuttle Courier at FedEx Express

Robin LeBaron

President and COO at Pearl National Home Certification

Cesar Turcios

Vice President at Emerald Staffing

Sylvain Loiseau
Judy Hahn

CEO and Consultant at Hahn Holistic Health

Tsega Igwebe

Program Manager - Product Development Delta Air Lines

Manmeet Rattu, M.S.

Clinical Psychology Doctorate Student

Bob Gawecki

Senior Business Analyst/Project Manager accomplished in Agile and other IT project methods

Grant Kirby

Enterprise Content Management Specialist at IBM

James Usalis

Senior Sales Executive at Kohler Co.

Terry DTM

★ ★ ★ ★ ★ Experienced Keynote Speaker | Self Esteem Architect ✔Helping Professionals be exceptional Speakers ✔

Satya Nadella
Mark Olton

Senior Site Reliability Engineer at Jawbone Health

Srikanth Ramachandran

Vice President at BlackRock

Herine Chin
Drew Johnson

Lead Full Stack Engineer at Pulse Q&A

Mike Close

Vice President of Information Technology at PerkinElmer

Paul Arnaudo

Engineering Manager, Backend at Euclid

Ginger Babb

Director, Customer Experience

Stephen Wright

Group Medical Director/Lifecycle Leader Genentech/Roche

John Heinnickel

Full Stack Web Application Developer

Alice Pike

Data Analyst at onefinestay

Ashley Kelly

Senior Business Analyst / Project Manager (Contractor)

Rhys Martin

Quantitative Analyst, Algo Trading at Bank of America Merrill Lynch

Enzo D'Onofrio

Lead Software Engineer at Arcadia Group Ltd

Adam Dean

DevOps Contractor at Ministry of Justice UK

Alexander Cram
William Humphreys

Senior Software Engineer at EPAM Systems

Jake Mulley

Frontend Engineer, Parliamentary Digital Service

Yasmin W.