David Deaver Brown's Email & Phone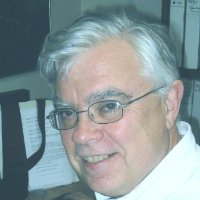 David Deaver Brown
Publisher & CEO: Content Acquisition & Sales @ Simply Magazine & Simply Media
David Deaver Brown Contact Details
Leader @ Corporate Turnaround Projects
President of Division of Palomar (PMTI) @ CD Titles
AB, History & Literature @ Harvard University
Our retailers encouraged us to branch out into affordable portable flash cards and premium organic foods and drinks at an affordable price based on the success of our similarly priced and quality audiobooks and eBooks, especially our health and well care products. As a result, we developed handy 27 double sided playing card style flash cards and
ContactOut is used by
76% of Fortune 500 companies
Similar Profiles to David Deaver Brown
Ryan McNamara

Account Manager at Braas Company

Jo Helsel
Ike Miller

Marketing Optimization Sales Enablement Training Lead at Hewlett-Packard

Jeff Buzzo, CSCP

Director, Supply Chain at IMI Precision Engineering

Bill Hayter

Vice President at Hayter Engineering Inc.

Jeffrey Gale

Mechanical Engineer at Boeing

Arjun Chandrasekhar

Bioinformatics PhD student at University of California, San Diego

Ganesh Sundaramoorthi

Principal Research Scientist at United Technologies Research Center

Steve Weber
Melissa Lambert

Data Analyst at BraveSoft

Dita Jaunteva

Part 1 Architectural Assistant at Robothams Architects

Vlado Cech

Senior Digital Marketer at TomTom

Gordon Edwards

Director of Mergers and Acquisitions

Scott Douglas

Head of Academy Player Recruitment/Academy Coach at Dundee FC

Les Phipps

Sales Development Manager at World of Rare Books Ltd

Matthew Alner

Developer at WDS, A Xerox Company

Angel Wang

Managing partner at Akula Living

Kasia Nowosz

leading billing and provisioning software premium support engineer

Keith Marcroft

VP Sales at JP Morgan Asset Management

Janet MCIPD
Gemma Birch

Marketing Manager at Webcertain

Diane Reynolds

Senior Project Planner at Thales

Alex Baker

National Commercial Manager

Shalmali Job

Group Head, Project Management at Medical Research Network

Julien PRINGOT
Adam Finn

Estimator at J Reddington Ltd

Steven Marriott

Product Manager - Experian Business Express (Riskdisk)

Richard John Lauterbach

Finance Project Management

Simon Roberts

Lead Electrical Integration Engineer & Electrical Launch at Jaguar Land Rover

James Richardson

Senior Collections Strategy Manager at Monzo Bank

Cody T.
Barbara Mousigian
Nick Lin
Graham Seamans

Regional Director, Enterprise Sales @ MongoDB - Hiring Great People!

Chad Bronstein
Michael Yang

Technology Hedge Fund Manager

Katie Torman

Enterprise Sales Executive at Magento Commerce

Jillian Worswick

Regional Director at Gainsight

Ruby Walia

EVP, Head of Digital Banking, North America, at HSBC

Erik Molitor

Chief Information Officer at Bio-Rad Laboratories

Jason Patel
Troy Gruwell

Account Executive at Netskope

Jiten Goyal

Senior Global Marketing Manager at Smith & Nephew

Bob Bardusch

Executive Vice President, Chief Operating Officer at Valley Bank

Tyler Flory

Regional Account Executive at VMware

Vance Loiselle

President & CEO at Boston Logic

Gavin Hewitt

VP of Sales at New Knowledge (Hiring!)

Kregg Jodie

EVP & CIO at Mary Kay Inc.

Terry DTM

★ ★ ★ ★ ★ Experienced Keynote Speaker | Self Esteem Architect ✔Helping Professionals be exceptional Speakers ✔

Yasmin W.