David Shariff's Email & Phone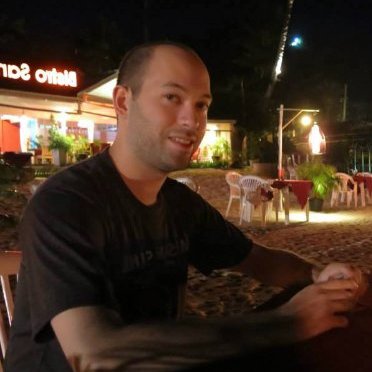 David Shariff
Senior Engineering Manager @ Airbnb
David Shariff Contact Details
Senior Engineering Manager @ Airbnb
Engineering Manager @ Amazon
Senior Engineering Manager @ Yahoo!
BSc, Network Computing & Computer Science @ University of Sunderland
****** I'M HIRING ****** These roles are available in the UI team building Amazon.com. Get in touch if you're interested! - Backend software engineers - Front-end engineers - iOS / Android developers - Technical program manager and QA / QAE manager ****** ABOUT ME ****** Extensive experience in web technologies and well versed in user interface development
ContactOut is used by recruiters at 30% of the Fortune 500 companies
Similar Profiles to David Shariff
G. Mark Jodon

Board Certified Labor & Employment Attorney at Littler Mendelson, The Nation's Largest Law Firm Representing Employers

Sal (JT) Tuzzo

CEO/CTO/Founder at BASIL Networks, PLLC

Jill Clancy
Jennifer J.D.

Senior Trust Officer at Advocacy Trust, LLC

Craig Burridge

CEO at South Carolina Pharmacy Association

Brian Boelk

Iowa City Office Manager at HBK Engineering, LLC

Sarah Benczik
Angelica Corona

Realtor at Park Regency Realty Co

Denise Brookie

Director, Donor Recruitment at American Red Cross

Mark Mazor

Trader at Partner Fund Management, LP

Kara Henry
Douglas Pires

CFP®, Vice President, Financial Advisor with The Atlantic Legacy Group at Morgan Stanley

Kirk Lowery, P.E.

Principal Geotechnical Engineer at ARCADIS

Jeanne Lee JD

Professional Development/Success Strategy Coach for Lawyers, Executives, Managers, National Speaker, Amazon #1 Co-Author

Jizhen Fu

Old Power Engineer at Apple

Jenifer Hartwell

Founder of The Hartwell Group

Kyle Pankratz

Sr. Legal Counsel, Head of Global Legal Services at Adobe Systems Incorporated

Nick Gaspard

Director of Sales and Marketing at Anytime Fitness-Las Vegas

Debbie Nwaobi, Esq., CAMS

Experienced Corporate Attorney; Certified Anti-Money Laundering Specialist

Rhett VanScoter, CIC, CPA

Owner, VanScoter Insurance Agency, LLC

Jamie Dill

Human Resources Administrative Assistant at State National Companies (SNC)

Paul Gardner

Chief Financial Officer at Center for Excellence in Higher Education

Dustin Olgine

Director of Sales - Medical Device at Bioventus

Morgan M. Means

Client Success Manager, Global Client Success

Bruce Dunning

Region Sales Manager at USG

Ekaterina Terentyeva

Compound management specialist, Asinex

Matthew Cillis

Vice President at CloudBees, America 's

Ash Sohrabian

Head of Talent: Data Science Recruitment

Miron Lulic
Rebecca Eldridge

Technical / Healthcare IT Recruiter

David Ing

Software engineer, scientist, and data analyst

Jerry Dowd

Regional Sales Director, Large Enterprise - East Region at Workday

Jason Yu

Lead Software Engineer at EverString

Serena Wu

Senior Product Designer @Instacart, Co-Founder @Kitchenbowl

Allison Georges

Director Sales and Business Development at Loftware

Dan Ryan

CEO / Co-Founder at VergeSense

Sarah Downey

VC and angel backing futuristic, early-stage tech. **I never use LinkedIn messaging. Use sarah(at)accomplice(dot)co.**

Shauna Bass

Social Media Director at Morphe

Jon Hilsheimer

Senior Business Analyst at McKinsey & Company

Charles Clark

Senior Security Manager at Etsy

Guy Madsen

Enterprise Software Sales Professional, New York City - Strategic Tech Sales

Brian McDonough

Vice President of Global Sales at Snyk

Terry DTM

★ ★ ★ ★ ★ Experienced Keynote Speaker | Self Esteem Architect ✔Helping Professionals be exceptional Speakers ✔

Satya Nadella
Bill Gates

Co-chair, Bill & Melinda Gates Foundation

Yasmin W.
Looking for colleagues of Chris Shelby at Company Inc?