David Maughan's Email & Phone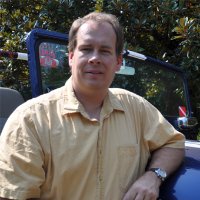 David Maughan
Product Designer @ Confluence Watersports
David Maughan Contact Details
Greenville, South Carolina Area
Senior Designer / Project Manager @ Watermark Paddle Sports
General Studies @ The University of Montana
Whether at work or any where else on the planet, I find myself looking at the form, fit, and function of an object. Its aesthetic qualities, how it performs, what makes it work and why it would be preferred over a similar item. I have the ability to visualize a product in its conceptual state and see
ContactOut is used by
76% of Fortune 500 companies
Similar Profiles to David Maughan
Eric Bredesen

President and Owner, IdeaMerge, LLC

Vicki Chouris

Vice President/ Chief Operating Officer at South Florida Fair & Palm Beach County Expositions, Inc.

Lauren Schwarz

Certified Child Life Specialist at MUSC Children's Hospital

Phillip Rosehill

Litigation Legal Assistant at Tannenbaum Helpern

Andrew Einberger

Server/Bartender at Billy's on Grand

Rich Stoltz

Technicial Support at Network Solutions

Louisa Bedrosian

Administrator at JB Britches, Inc.

Donni Ugalde

Principal Engineer at CaDan Technologies

Clint Serafino

Physical Therapist at PT Center

Patricia A. Tietbohl

Director, Government Rebate Operations at Johnson & Johnson Health Care Systems Inc.

Petro Kazaniwsky

Chief Geotechnical Engineer at TRC Companies, Inc.

Diane Sanford
James Schoemehl

Midwest Surgical Director at InMode Aesthetic Solutions

tymeckia Kendall

Graduate Intern at MoreHouse Choice ACO-ES

ARIEL WUNDES

Accounting/Finance Manager (Looking for PT Position)

Jacquelyn Zeller, CPA

Senior Revenue Manager at Blue Coat Systems

Joanna Brelvi

Associate CMIO at WellSpan Health System

David Visker

Outside & Technical Sales at Petro Star Lubricants

susan whitmore

Store Director at SUPERVALU

Anhtuan P.E.

Front End Developer at Maintenance Connection LLC

Aubrey Decker

Teaching Assistant at Brigham Young University

Zach Driggers

CAD Drafter at Oldcastle Enclosure Solutions

Rondol (Ron) Eagle

President Emeritus at The Information Technology Alliance (ITA)

Randall Campbell
Elana Jacoby

Administrative Assistant at Micro Tech Staffing

Michael Cooley, CFA

Decision Science at USAA Federal Savings Bank

Annelise Kromann

Project Coordinator at Premera Blue Cross

Kathy Seacrist

Manager Equipment Planning and Operation,Medical Equipment Procurement Operations

Duna Chiofaro

Director at The Chiofaro Company

Terry DTM

★ ★ ★ ★ ★ Experienced Keynote Speaker | Self Esteem Architect ✔Helping Professionals be exceptional Speakers ✔

Satya Nadella
Ivan Rostovsky
Vitaliy Morarian

Scala Software Engineer at GIPHY

Dmitry Voronenko

Co-Founder & CEO @ Turnkey Lender - Digital Lending Software | AI-based Credit Risk Scoring | Unified Lending Management

Stanislav Makar

DevOps Engineer at EDGE GRAVITY by Ericsson

Eugene Okolelov

Senior Unix SA, DevOps Engineering | Ciklum

Julia Martynyshyn
Vadym Zazhyrko
Nikita Nazemtsev

DevOps engineer at Genesis

Ivan Alekseichuk

Android Software Developer

Ivan Dovhal

Full Stack Team Lead at AnyClip

Maxym Golovanchuk

Video Platform Architect at Major League Gaming

Vasyl Koziar
Andrii Smirnov

Test Automation Engineer at Intellias

Sergey Ponomarev

Senior Java\Spring\Grails Web Developer

Artem Koziar

Software Engineer. Team Leader. Scrum Master. Public speaker. Mentor. 10+ years of experience in IT

Stanislav Bagriantsev

Senior Front-end developer at Spacequant

Yasmin W.