David Fox-Powell's Email & Phone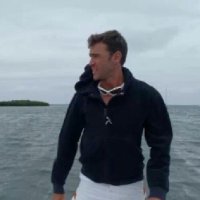 David Fox-Powell
Staff Engineer - Front-End Infrastructure @ Casper
David Fox-Powell Contact Details
Los Angeles, California, United States
Staff Engineer - Front-End Infrastructure @
Casper
$ rm -rf ~/buzzwords/** A passion for front-end architecture, build process, and creating robust UI layers. I'm constantly striving to keep up with the increasingly rapid evolution of JavaScript frameworks, architecture, and best practices. I enjoy playing around with frameworks such as React, Angular and Backbone, while at the same time utilizing Node for build process and
ContactOut is used by
76% of Fortune 500 companies
Similar Profiles to David Fox-Powell
Alan Vickers

Executive Group Chairman, Co Owner, TagTent.com / IP Expression Corporation, West Palm Beach, Florida USA/Manchester UK

Dave Wellman

Regional Sales Manager at Komatsu

Manuj Singh

Technology Leader in AI, ML, Analytics and Mobile

Amisha CHO

Director of Marketing at Waxing the City

Gretchen Dykstra
Prerak Naik

Director, Infrastructure Engineering at S&P Global Market Intelligence

Patrick Q.

Solutions Architect at Lifion by ADP

Vyom Agarwal

Sr. Director Finance / Controller at KBR, Inc.

Jonathan PLA

Sr. Landscape Architect at Landmark/Architects West

John Park
Drew Woodward

Project Information Manager at Retro-Tech Systems, Inc.

Amy Esq.

Senior Counsel at Paragon Legal

Jason Oh

Wine Buyer at Mission Wine And Spirits

Julien Baillargeon

Full-stack Developer at Sofdesk

Dave MD

Chief Medical Officer at StayWell | Using technology to illuminate a path to better health for patients

Nat CAP®

Investment Advisor at Altium Wealth Management

Svetozar Putnik

Senior clinical science manager at AbbVie

Vinod MD

Past: CEO AppleCare Medical Management

Geoff P.E.

Vice President, Forward Planning

Robert Hamilton

Owner at RSH Sales and Marketing

Shereaf FACEP

Emergency Physician - TeamHealth

Elmo Wissing

Director Global Specification Management Early Life Nutrition Division at Danone Nutricia Research

Ryan Breen

Social Media & SEO at O'Melveny

Sebastian Lighvani

Clinical Assistant Professor at Weill Cornell Medicine

Pandora Dyer

Vice President of Finance at LONG Building Technologies

Jean-Nicolas Guillemette

Leader, Operator, Advisor & Explorer | ex-Uber

Rich Phelan

VP / Head of Americas Home Printing Solutions

Raymond Winarto

Senior Application Developer at Hometrack Australia

Yoav Joffe

Senior Enterprise Account Executive, Israel at salesforce.com

Amor Avhad

Computer Science Associate

Terry DTM

★ ★ ★ ★ ★ Experienced Keynote Speaker | Self Esteem Architect ✔Helping Professionals be exceptional Speakers ✔

Alessandra Hamaoui

Former Senior Marketing Manager at Uber

Raúl Lucero
Jenny Lewis

Head of Marketing, North America at Uber

Dave Clarke
Richard Chan

Software engineer in Electronic Trading

Michael Guadarrama

Coegil...Make Great Decisions

Cyprien Schlegel

Head of Marketing Channels chez Drivy

Pawandeep Rai

Software Engineer at Uber

Scott Snyder

Software Engineer at Treez.io

Chuck Chai

President and Chief Investment Officer at Hillspire, LLC

Daniel Botwinick

Sr. Director of Product Marketing at Rally Health

Pradeep Gopanapalli
Scott Clissold

Senior Consultant at Digital Frontier Partners

Jon Rennert

CEO at ZOLL Medical Corporation

Elaine Reyes

Director of Marketing at Chicago Bears

Gabriel Boya

Software Engineer - Talentoday

Andrew Thomas
Don Wight

Chief Revenue Officer Demandbase

Yasmin W.
Looking for colleagues of Chris Shelby at Company Inc?