David Danowitz's Email & Phone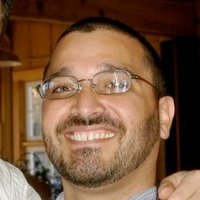 David Danowitz
Senior Director of Operations @ HGI- Mellow Mushroom HQ
David Danowitz Contact Details
Corporate Auditor/Branch Manager @ Jetro Holdings Inc. dba Restaurant Depot
Regional Manager @ LRH Inc. dba Logan's Roadhouse
Senior Director of Operations @ From August 2009 to Present (6 years 5 months) Corporate Auditor/Branch Manager @ From March 2008 to April 2009 (1 year 2 months) Regional Manager @ From 2003 to 2008 (5 years) Area Director @ From 1996 to 2003 (7 years)
BA, Political Science @ Penn State University David Danowitz is skilled
ContactOut is used by recruiters at 76% of the Fortune 500 companies
Similar Profiles to David Danowitz
Dan Balderson

Assistant Manager at Palladium Real Estate Group

John Keil

Developer and Software Consultant

Ben Grande

Event Assistant at Lucas Oil Stadium

Greg Mart

Sr. Embedded SW engineer at Danlaw Inc

Lena Voyevoda
Jocelyn Billard

Quality Engineer at Associated Research, Inc.

Terrell Debnam
Ellen Henick
Issam Amer

Founder of Xero Entertainment/Nightclub GM/ Event Operations & Entertainment Programming/Talent Buying & Artist Mgmt.

Juliette Hillmann

Editorial Lead for Microsoft's Integrated Marketing Team

Kevin Coppess

New Business Representative at Transamerica

Lakeysha Leonard

Coach to Entrepreneurs | Speaker | Writer | Accountant

Christopher Menichella

Director of Respiratory, Sleep & EEG Service's at St. Luke's University Health Network, Warren Campus

Taffy Hauck

Loan Originator at First Access Mortgage Corp

Wendy Lems

Owner, Lems Law Office, P.C.

Judith Gartner
Breeann Smith

Owner, designer, creator-Breeann Marie Design

Jim Marbach

Student at Huntington University

Barry Dillinger

Writer/Editorialist at Red, White & Right

Amanda Christine Stanaway
Keith Rayle

Security Strategist, Fortinet

Nicole Bertotti Pope

Winemaker at Stolo Family Vineyards

Audrey Hopfensperger

Accounting Assistant at Tanamera Construction

Allen Novak

Senior Pharmacy Consultant at CareFusion

Brice Dumais
Jeremiah Kooiman

National Account Executive at Chobani

Alex Gits

MD Student- Eastern Virginia Medical School

Alison House

Design Project Manager at Paychex

Terry DTM

★ ★ ★ ★ ★ Experienced Keynote Speaker | Self Esteem Architect ✔Helping Professionals be exceptional Speakers ✔

Satya Nadella
Athan Reines
John Gu

Software Development Manager - We're Hiring!

Jim Powers
Matthew Valiollahi

Southern Marsh Collection, LLC

Cameron Howieson

Co-Founder & CEO at Opencare

Andrew Bailey

Veteran Video Game Programmer - Principal SE - TD - CTO

Marius Manea

DevOps,Cloud,Linux,Build/Release Engineering - remote roles only - no commuting, no relocation

Steven Low

Senior Developer at Shopify

Rana Ahsan

Staff Software Engineer at Coursera

Irteza Arif

Senior Software Engineer at Nascent

Sebastian Martinez

Software Engineer/ReactJS Developer at Wells Fargo

Akshat Bubna

Software Engineer at Scale AI

Manoj Mohan

Software Developer at Infosys

James McConnell

Vice President Sales, National Accounts at Califia Farms

Vax Liu

Experience Designer at Airbnb Plus

David Zwarg

Digital Product Manager at MassMutual

Felicia Chen

Software Engineer II at Expedia, Inc.

Yasmin W.