David Cruickshank's Email & Phone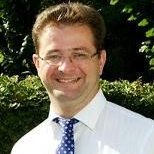 David Cruickshank
Chief Operating Officer @ Pirate Studios Ltd
David Cruickshank Contact Details
Chief Operating Officer @ Pirate Studios Ltd
Company Name Gousto @
Company Name Zipcar @
First class BSc with Hons @ University of Exeter
Operations executive with an entrepreneurial and consulting background and experience delivering operational excellence for both early stage and blue-chip multinational businesses. Strong leader with track record of successfully managing large teams, controlling costs and optimising complex operations during times of significant change. Particularly enjoy fast-paced environments, working with energetic teams and highly-motivated individuals.
Chief Operating Officer @ From
ContactOut is used by recruiters at 30% of the Fortune 500 companies
Similar Profiles to David Cruickshank
Dwight II

Software Sales Leader - Channel Sales Professional - Coach and Mentor

Kyle Udelson

Account Executive at KIN Community

Erica Arguello

IT Senior Technical Director, Enterprise Salesforce Center of Excellence at USAA

Richard Anderson

Experience Design Strategist/Teacher/Commentator/...

Mark Scaramucci

Owner at Permascape Designs

Don Kosanka

Director, Products and Programs at Owens Corning

Heyward Drummond

Senior Sales Consultant @ Tableau Software

Jason Ruth, P.E.

Product Manager at Prysmian Group

Dana Fontaine, CPMP, CCP, CxA, LEED®AP BD+C

Transforming how the industry delivers commissioning, system optimization, and construction services.

Stewart M. Carrington

Media Production Consultant and Contractor

Amanda Shapiro

VP of Marketing at Europa Eyewear & STATE Optical Co.

Angel DFAACAP

Psychotherapy and Psychopharmacology Private Practice Owner

Shawna Garcia

Bing Partner Manager at Microsoft

Don Futch

Western Regional Sales Director

Bashar Hijazi

Account Executive at Senseware

Darren Seibert

Co-Owner/Founder at Soap Commander LLC

Jason Brown

Chief Digital Officer (CDO) at Informa Markets

Elaine CMP

Director, Professional Education at America's Health Insurance Plans (AHIP)

Skip Horne

Results-Oriented Advancement Professional

dr. misra

Bariatric and Minimally Invasive Surgeon at Dr. Mona Misra, Advanced Surgical Specialists Inc.

Suzanne Shannon

Senior Talent Acquisition Manager at Artisan Talent

Maurice Marable

Brim+Brew Founder/Creative Director

Pete Piringer

Contractor/Consultant at FEMA - Emergency. Management Institute

William Browneller

Manager/Pilot at Drone Inspections AZ

Divya Chopra

Technology Manager at Chemours

Rachita Rana
Bill Brady

President at EKR • Board of Directors at Med One Group • Founding Partner at Gabb Wireless

Dean Nelson

Technology Executive, Board Member, Advisor, Investor, Advocate, Philanthropist

James Carpenter

CISO/CTO at Texas Scottish Rite Hospital for Children

Ralph Morgan

CEO & co-founder at Collective Hemp Brands

Brittany Hendrickson

Enterprise Account Executive at PagerDuty

Jon Harding

Global CIO/Chief Digital & Information Officer/Strategic leader in Consumer Products/Manufacturing/Digital Marketing

Rosario Ingargiola
Dave Ames

Vice President, Talent Acquisition, Talent Management, and Learning & Development at DHL Supply Chain

Ben Garnero

Vice President Marketing at Ellenos Real Greek Yogurt

Saad Saeed

Digital / Technology Executive in Healthcare Industry

Joyce SHRM-CP

Global HR leader| Strategic org design & change leadership expert| Executive coach| Driver of high engagement cultures

Adem Sengul

Senior Marketing Campaign Manager at Amazon Web Services

Pooja Virkud

Product Marketing, Management, GTM Strategy & Execution

Lesley Bender

Director, Partner Marketing at Chewy

Kate Forrestall

Vice President, Human Resources at TripAdvisor

Mark Rampolla

Co-founder and managing partner Powerplant Ventures.

Matt Enaire

Account Executive at HubSpot

Drew Guevara

Head of Global Technology Investment Banking at Morgan Stanley

Terry DTM

★ ★ ★ ★ ★ Experienced Keynote Speaker | Self Esteem Architect ✔Helping Professionals be exceptional Speakers ✔

Yasmin W.
Looking for colleagues of Chris Shelby at Company Inc?