David Cass's Email & Phone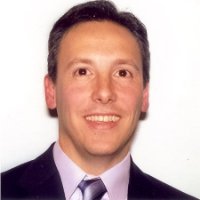 David Cass
Vice President - Cyber & IT Risk @ Federal Reserve Bank of New York
David Cass Contact Details
Vice President - Cyber & IT Risk @ Federal Reserve Bank of New York
Steering Committee Member @ Global Cyber Institute
Official Member @ Forbes Technology Council
Proven business leader, change agent and subject matter expert in the Risk and Resiliency field offering 15+ years of senior management experience with an emphasis on building and strengthening Risk Assessment & Management and IT Security for JP Morgan Chase, PwC and Max Blau & Sons, Inc. In-depth risk management expertise (IT and operational risk, as well
ContactOut is used by
76% of Fortune 500 companies
Similar Profiles to David Cass
Heidi Lahtinen

Community Manager at BBH Asia Pacific (Singapore)

Kerensa (Kerry) (Davis) Cracknell
Reetika Kaul
Ong Wee Boon

Head of Solutons and Implemention Division at Pro-Matrix Pte Ltd

Indra Budiharto

Senior Associate at Southern Capital Group

Kong Ming

Senior Presales at Recorded Future

Vishal Rawal
Keng-Meng Khoo

Head of Regulatory, Asia Pacific at Lonza

Kenneth Setiono

Disruptive Marketer | Brand Story Teller | Visual Language Guru | Problem-solver through Customer-focused Strategies

Suresh Superamaniam

Director - Design & Marketing at Showsuite Pte Ltd

Cyrille Witjas

Managing Director, Accenture Strategy Asia Pacific

Shubhadeep Ghosh

Associate Director, Corporate Development at Danone

Veenesha Ramasawmy
Nina Cheong

Real Estate Undergraduate at National University of Singapore

David Chia Jun Weng

Student at Yale-NUS College

Kin Yip Chan

Analyst at Mercer Investments

Ken Nam

Vice President of Engineering at Moirai Holdings Groups

Madis Ratassepp

Research Fellow at Nanyang Technological University, Singapore

Kerry Tyler-Pascoe

Relationship Development Expert | Strategy Advisor | Talent Management Specialist

Arsalan Mansoor

R&D Firmware Engineer at SICK Product Center Asia

Adreina Lim

Leader - Global Procurement at Rio Tinto

joanna quek

Process Engineer - Hyflux Ltd

Gerald Seng

General Manager at Komoco Group of Companies - Chrysler Jeep Automotive of Singapore

Emma Maxwell

Founder / Interior Design Director at Emma Maxwell Design

Matthias Schuenhoff

Financial Services Senior Manager at KPMG Services Pte. Ltd.

Krishnan Nadarajan
Krishna Mohan Suri

Associate Director, R&D Cross Category Productivity at Mondelēz International

Vivienna Ong

Senior Manager, Operations Planning, Sengkang Health at SingHealth

Dev Rai

Vice President Global Sourcing at Sourceability LLC

Rahul bajoria

Chief economist - India & Antipodeans

Terry DTM

★ ★ ★ ★ ★ Experienced Keynote Speaker | Self Esteem Architect ✔Helping Professionals be exceptional Speakers ✔

Anton Priadko

Senior Fullstack Developer at VerbIT

Ryan E.

Software Engineer at Google

Błażej Leśny
Jing Cui

Software Engineer at Google

Kate Levin

Vice President of Customer Success at Bread (We're hiring!)

Deepak Shenoy

Head Of Engineering (Hiring Developers/PMs/UX Designers)

Vincent Cheng

Innovation Advisor, Social Entrepreneur, Impact Investor

Ramesh Nair

Computer Vision Engineer | Deep Learning | Satellite Imagery | @Planet ?

Sameer Shamsuddin

Chief Technology Officer, RealtyMogul.com

Kevin Lysyk

CTO at Careteam Technologies Inc.

Wendy CCRP

Clinical Director, Certified Clinical Research Professional

Kaiwei Fan

Staff Engineer II at VMware

Bharath Bhat

Computer Vision @ Orbital Insight

Alex Cevallos

Software Engineer @ LinkedIn

Chris Brown

IT Director - Shared Services at Bupa

Aaron Mayerson

Data Engineering Manager at Facebook

Thomas Rademaker

Senior Staff, Software Engineering at E*TRADE

Alphan Kirayoglu

We are hiring at Galileo!

Yasmin W.
Looking for colleagues of Chris Shelby at Company Inc?