Dave Contreras's Email & Phone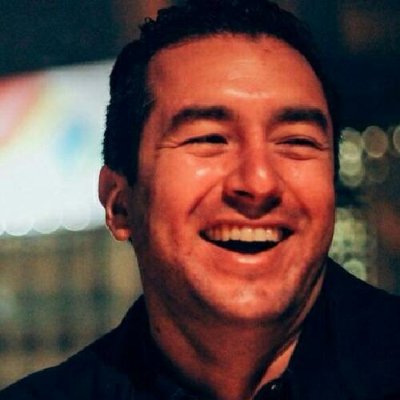 Dave Contreras
Partner Technical Enablement - North America and Latin America @ Box
Dave Contreras Contact Details
@ Fundação Getúlio Vargas
Cross-industry manager with ability to integrate data from people, systems, and the marketplace into a strategic direction with measurable outcomes. Global experience includes 13 years of architecting and demonstrating technical solutions for prospects while meeting performance goals. Bi-lingual with a global business focused MBA.
IBM Technical Enablement Lead @ From September 2015 to Present (2 months) Brooklyn, NYAdvisor
ContactOut is used by
76% of Fortune 500 companies
Similar Profiles to Dave Contreras
Susana Jimenez

Student at Arizona State University

Tom Schmid

President & CEO at Texas State Aquarium

Jenifer Calandra

Communications Curator, Learning & Development at Subway

Arup Acharya

Research Scientist/ Manager/ Research Relationship Manager

Colin Clarkson

Manager, Software Development at QuadraMed

Mark Paddack

General Sales Manager at Ferrari San Francisco

Douglas CLSD

Safety & Security Professional

Taheerah Hassell

Information Technology Specialist (Policy Planning)/ Information Assurance Security Officer/Alt VTC

Fabrizia Zorzenon

Architect presso Fabrizia Zorzenon Design

Marcos Monjaraz

Intern at MGM Resorts International

Makesh Karuppiah

Environmental Scientist & Senior Information Technologist

Heather Peavey

Senior Operations Manager at PRA Group

Nicholas Chris

Web Developer - Ruby on Rails

Jon A. Graves

Sr. R&D Chemist Roofing, Commercial Sealants & Waterproffing at RPM International Inc.

Sharon Wilkoski

Operations Management Professional | People Development | Business Consultant and Project Management

Clay Javier Boggs

Program officer at Washington office on Latin America

Grace ARM

Senior Consultant at ICA Risk Management Consultants

Don Stine

Manager, Human Resources at PPG Industries, Inc.

Summer Hanoush

Benefits Assistant at Art Van Furniture

Lawrence Yadegari

Data Analyst at PTEC Solutions Inc.

Mike Marston

QA Documentation and Learning Specialist at Takeda Pharmaceuticals U.S.A., Inc.

Thomas Napier

Investment Banking Analyst at Keefe, Bruyette & Woods, Inc.

Salman Mujtaba

Student at Stetson University

Asawari Sathe

Digital Content Merchandising Manager at Microsoft

Suzan Williston

Corporate GRC Management Consultant - IT Cybersecurity Emphasis

Vivek R. Bhagat

Experienced Systems Integration & Test Engineer

Iliya Dubinchik

Sr. Software Engineer at Intelitek, Inc.

Ron Palmateer

Senior Systems Administrator at Thomson Reuters

Mike Belloise

Information Security Professional, CISA, CISSP

Terry DTM

★ ★ ★ ★ ★ Experienced Keynote Speaker | Self Esteem Architect ✔Helping Professionals be exceptional Speakers ✔

Adrian Otrębski

DevOps Engineer at Netwerven

Dana Craciun

Human Resources Professional | International Recruiment Consultant for Multilinguals at Abroad Experience B.V.

Jim Craane

.Net Developer at Citrus Software

Yvo Schaap
Katja Boon

EMEA Head of Talent Acquisition at Align Technology

Jose Burgos
Bobby Bol

Tech Lead | Front-end Developer at De Voorhoede

Bart Garde

CTO at VONQ : Passionate about connecting technology, business and people

Dorine Schalk

Talent Acquisition bij IMC Trading

Myriam Lienhardt
Don Gourdet

Student at Hogeschool INHOLLAND

Driss Fatouh

Accountmanager at Dell Netherlands

Piet Bruin
Rolf Schellenberger
Pim Meussen

Partner meussenvanralen, Executive Search & Pearlz, excellent assistants

Luc van

Senior Java Software Engineer op zoek naar een nieuwe uitdaging

Andre Woons

Co-founder & CTO at Nivoda - we're hiring!

Edwin van Manen

Senior Developer - Business Apps at Wortell

Yasmin W.
Looking for colleagues of Chris Shelby at Company Inc?