Darren MIRP's Email & Phone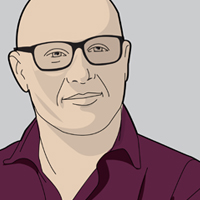 Darren MIRP
Darren MIRP Contact Details
Northampton, United Kingdom
No work experience info found.
With over 12 years' experience in IT, Software, Digital / New Media industry, Stafford-Sharp offers a professional/specialist recruitment service that delivers quality candidates and the efficient service that your business requires. Our specialist knowledge combined with an expert team of account managers ensures that your recruitment needs will be looked after and managed from start to finish.
ContactOut is used by
76% of Fortune 500 companies
Similar Profiles to Darren MIRP
Saad Ilyas

President & CEO at ASL, PM Consultants

Jarvis Hensley
Dawn Rodgers

Owner/Broker in Charge at Just Daufuskie

Christina Weliver, MBA

Director, Health Engagement Solutions

Meg Galistinos

Partner, New York Office Business Leader, Talent Business Segment at Mercer

Michael Lemke

President at Progressive Home LLC

Eric Lass

Book Publishing and Marketing

Susan Thrower

Market Management | MS | Business Development

Jake Hunsaker

Solution Architect at Cerner Corporation

Matt Yankowitz

Doctor of Physical Therapy

Damon Edwards, Ed.D.

Deputy Superintendent, Schertz-Cibolo-Universal City ISD

Amanda Shoulson

Owner and Principal Designer at Blockwork LLC.

Leland Arrambide

Carpenter, Project Manager & General Handy Butch

Jonathon Leib

Financial Advisor at Merrill Lynch

Erika Podest

Scientist at JPL (NASA's Jet Propulsion Laboratory)

Trupti Shah
Barbara Reisman

Accounts Payable Coordinator at MB Investments

Ilhem Ali Rachedi

loan officer with expertise in consumer loans and real estate.

Sher-Lu Pai, M.D.

Clinical Director at Mayo Clinic

Julia Salnikova

VP, WSG Strategic Insights, Prudential

Nick Dauriac

Director of Environmental Services at Christus Santa Rosa

Olivia Duenow
Clint Pitts

UI / Branding / Motion Graphics Designer at Hot Pepper Studios

Charles Chouinard

Food Service Director at ARAMARK

Donald Catchings

Regional QHSES Manager at deugro

Karen Tarlecky

Area Sales Manager at maurices

Samantha Huguelet

Nystrom and Associates, Pregnancy and Postpartum Support Minnesota

Diana Tejada

Talent Acquisition Manager

Danelle Layton

Marketing Manager at Five Star Food Service

Terry DTM

★ ★ ★ ★ ★ Experienced Keynote Speaker | Self Esteem Architect ✔Helping Professionals be exceptional Speakers ✔

Satya Nadella
Yanchao Zhou

Senior Software Engineer at GroundTruth

Sarah Parks

Staff Software Engineer at Matterport

Brandon Trinh

Software Engineer 2 at Twilio Inc.

Rohit Jogaikar
Katelyn Albano

Senior Marketing Program Manager at Anaqua

Anna Bethke

Head of AI for Good @Intel, Deep Learning Data Scientist, EMBA

Harsh Patel

Senior Security Engineer at Credit Karma

Ryan Southard

Senior Advisor Service Delivery, PCF/Cloud Managed Services at Virtustream

Vasu Srinivasan

Software Engineer at Facebook

Sam McDonald

Software Engineer at Google

Rene Midouin

Vice President, IoT and Software Engineering at Chefman

Arsalan Sufi

Software Engineer at Clever

Christian Rivera
Jae Shok
Antoni Silvestre

Software engineer at Telefonica I+D

António Coimbra
Manuel García
Yasmin W.