Danielle Taylor's Email & Phone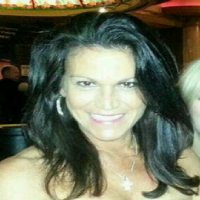 Danielle Taylor
Sales Consultant @ Blue Cross Blue Shield of Michigan
Danielle Taylor Contact Details
Sales Executive @ Aetna
Sales Executive @ Humana
Highly motivated and experienced Sales Executive specializing in employee benefits in the 50-299 fully insured and self-insured markets. Benefits of specialty include, medical, pharmacy, dental & vision insurance. Proven track record of sales success & development of key agent relationships.
Sales Consultant @ From November 2010 to Present (5 years 2 months) Sales Executive @ Sales Executive with
ContactOut is used by
76% of Fortune 500 companies
Similar Profiles to Danielle Taylor
Kapil Joshi
Sukriti Shukla

Senior Vice President HR & Admin

Kapil Gupta
Harish Gupta

(General Manager & Head of Group ,Samsung research India Delhi )

Randhir Sawant

Business Director - Monomers, South Asia at BASF India Limited , Regional Head- Inorganics Asia Pacific

Mritunjay Kumar

[email protected]

Java Tech stack expert,Open Source | IoT Enthusiast,Expert in AWS cloud tech,AI,ML, Micro-Services, DI

Indu Nair

Head-Customer Service at Bharti AXA Life Insurance

Sankar Annamalai

Sr.Associate Vice President - Projects and New Initiatives at CHOLAMANDALAM INVESTMENT AND FINANCE COMPANY LIMITED

Avinash Yachamaneni

Senior QA Engineer at Ancestry

Jatin Gupta
Shiva Bellamkonda

AI Researcher & CoFounder

Tanusree Sinha

Manager - HR at Vikram Solar

Shubham Tripathi

Machine Learning MSc | Royal Holloway, University of London

Umang Jalan

SDE-II at Swiggy | Ex-Hike

Dinesh Das

Chief Executive Officer at SEOFIED IT SERVICES PVT LTD

Sanjay Sarin

Head - India Operations & Access Program (Asia Pacific) at an International Foundation

Debjani Ghosh Bhattacharya

AGM - HR at Emami Agrotech Ltd

Niranjan Kshirsagar

UX-Product Designer/Researcher with an MS in Human-Computer Interaction

Moncy George

Associate Vice President - Business development ( Global Business ) at NTT Communications

Freejo Varghese

Senior Technical Writer at Path Solutions

Anvesh Samineni

Senior Software Engineer at Discover Financial Services

Gaurav Joshi

Gauravjoshi.co || Head of Design, Housing.com || Product Design Leadership

Nitin Chaudhry

CEO Fevicol at Pidilite Industries Limited

Anurag M.
D R K RAO

AGM-Spl Officer:IITJEE,MEDICAL - HEAD-COUNSELLING,MARKETING,PROMOTIONS:MOTIVATION, STRATEGY SPLST-SRI CHAITANYA

Bhavik Patel
Abhishek Sinha

Invite Abhishek to connect

Poonam Kadam

Assistant Vice President at Credit Suisse

Shankar Krishnamoorthy

Senior Director - Supply Chain, India & Middle East

Terry DTM

★ ★ ★ ★ ★ Experienced Keynote Speaker | Self Esteem Architect ✔Helping Professionals be exceptional Speakers ✔

Vinod Kumar
Mike Nascimento

Recruiting Lead at Chronicled

Gregory Davis

Managing Director and Chief Investment Officer at Vanguard

Greg JEFTIC

Full Stack Software Developer

Orfeo Petrusi

IT Manager Infrastructure Engineering | IT Infrastructure Specialist at ScotiaBank, Global Banking & Markets

Aamir Azhar
Maryanne Morrow

CEO | Founder 9th Gear, a FinTech Blockchain Company

Yohan Ko

Software Development Engineer at Amazon Web Services

Adam Hurst
Brad Hummel
Mathew Wilcox

VP Sales, South @ Pivotal Software

Guowei He

Software Engineer at Google

Ralf C.

Principal Member Of Technical Staff at Oracle

Reggie Lamson

Sr. DevOps/Cloud Engineer at Capital One

Chris Nicodemo

Global Director at Time Inc.

Rawson Leavitt

Talent Acquisition Recruiter at Brain Corp

Katherine Dumanoir

Technical University Recruiter @ Jumpstart

Slobodan K.

Technology ¦ Security ¦ Product ¦ Strategy

Yasmin W.