Danielle Jessamy's Email & Phone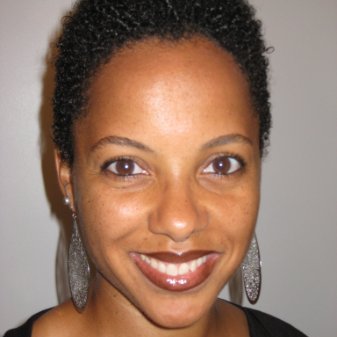 Danielle Jessamy
Manager, Financial Systems @ G Adventures
Danielle Jessamy Contact Details
A senior level IT professional with 15 years of programming experience and the ability to train and mentor team members. Skilled in application support and development with an aptitude for trouble-shooting and problem-solving. Adaptable to new environments and development techniques. Detail-oriented and highly analytical developer with expert knowledge of the system development life cycle including analysis, design,
ContactOut is used by
76% of Fortune 500 companies
Similar Profiles to Danielle Jessamy
Emily West

Vice President Investment Banking at Goldman Sachs

Jennifer Gyllenskog

Director of Cannabis United

James Emerick

Robotics Hardware Engineer at Built Robotics

Worth Straughan

Dentist at Murrells Inlet Dental Group

Becky CTFL

Senior Software QA Engineer * Open to New Opportunities in North Atlanta * LION

Larry Husten

News Writer & Editorial Consultant at CardioExchange.Org

Brooke Whitman

Account Development Executive at HealthmarkIT Consulting

Sarah Grim

Clinical Sales Specialist | Trice Medical

Kevin Bergerson

Sr. Director of New Customer Marketing at The Sportsman's Guide

Kai Furbeck

Digital Media and Publicity Manager at Oliver Sacks

John Ippolito
Nicholas Tinl, P.E.

Structural Engineer at The Austin Company

Rebecca Dragna

Director of Operations Planning & Finance at Ensign Natural Resources

Frank Brinker

Member of the Board bei Mövenpick Hotels & Resorts

Joel Lang

Tech Lead at Presspectrum Technologies

Michael Thye

Commercial Director Trading; Product Manager AN + CAN

Stefan Vatev

Senior SQL Consultant at NORMA Group

Grégoire Silvestre
Benedikt Haag
Flora Quittau

E-Marketing Manager | Loyalty + eCRM

Robert Bognar, PMP

Director - Global Project Management / Global Scientific Affairs at Mylan

Claudia Bienentreu

Head Open Innovation AXA Switzerland

Eugenia Loras

Co-Founder/Owner of The Loras Network & Co-Founder/Owner of Kyaneous

Carlos Azevedo

Research scientist and leader enabling data-driven ML/AI technologies

Sheila Oliveira

HR Analyst at Equinix Brazil

João Raful

VP HR/HR Director/Diretor Executivo de RH at Unipar Group/CHRO/Head of HR

Jackson Carvalho

Control & Automation Engineer

Daniel Queiroz

Strategic Business Executive na Oi S.A

Carla Nunes

Gerente de Marketing Canal Indireto | AkzoNobel

Terry DTM

★ ★ ★ ★ ★ Experienced Keynote Speaker | Self Esteem Architect ✔Helping Professionals be exceptional Speakers ✔

Paul Reynish

President & CEO Five Guys International

Rio Akasaka

Product Manager at Google

Eric Cancil

Director Of Engineering at EquityZen - We're Hiring

Paul Yonamine

Chairman and CEO, Central Pacific Financial Corporation and Executive Chairman, Central Pacific Bank

Ryoko Tsurumi

Digital marketing manager at Accenture

Chris Bethea

Electrical Engineer at Oculus VR

Miyu Tsujimoto
YUJI HORIGUCHI

CEO,FOUNDER - SPIRAL VENTURES PTE LTD

Akio Sasaki

Azure R&D at Microsoft, Azure Global

Pramendra Gupta

Entrepreneur, Enthusiast & JavaScript Evangelist

Jean-Bernard Dumerc

Director, Identity & Data Protection - Japan, Gemalto (Formerly SafeNet)

Kariya Kayamori

Co-Founder, CEO at Quoine

Marisa Warren

Founder, CEO & Chair @ ELEVACAO | Global Start-up Advisor | Speaker

Sarah McLachlan

Co-Founder and CAO at CATALIIZE

Kerry Scotney

GM Digital & Ecommerce at Noni B Group

Adam Marks

Principal Consultant, Asia Pacific at Qualtrics

Natalie Rogers

Contracting Recruitment Specialist - Marketing, Sales + Category roles across FMCG + Consumer Goods

Jason Wyatt

Managing Director at Marketplacer

Yasmin W.
Looking for colleagues of Chris Shelby at Company Inc?