Dan Rollo's Email & Phone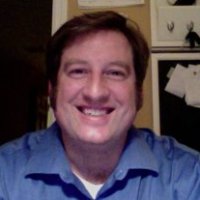 Dan Rollo
Senior Software Developer @ Sonatype
Dan Rollo Contact Details
Pennington, New Jersey, United States
Senior Software Developer @ Sonatype
Committer @ jna OSS
Committer @ CruiseControl Continuous Integration OSS
I enjoy designing enterprise systems and writing unit tested Java code using the best of breed tools available. I strive for clean, simple designs and leverage tools (such as PMD, FindBugs, Cobertura) to further refine the codebase. This includes automated Continuous Integration and knowledge sharing tools for distributed teams. I'm an excellent cheerleader of the above practices,
ContactOut is used by recruiters at 30% of the Fortune 500 companies
Similar Profiles to Dan Rollo
Aniruddh Gupta

Founder at Kïdo Education

Josephine Tan

Marketing Director at ONE CHAMPIONSHIP

Ivan Livic

VP of Marketing | Helping businesses scale | Startups | Product | Innovation | Analytics | Cloud | ex AWS

Adam Nardella

Global Senior Director | Investor | APAC Leader | ICT Exec | Services Head | Technologist | Telco & Cloud Specialist

Mark Fletcher

Director of Human Resources at The Ritz-Carlton, Millenia Singapore

Nicholas Tan

Recruiting talent for Google!

Ngo Kai

Software Engineer at DBS Bank

Alvin Loh

Corporate Real Estate Services, Critical Facility Infrastructure (South East Asia & Australia)

Eu Tan

Sales Manager (Public Safety and Transport) at A10 Networks, Asia Pacific : RELIABLE SECURITY ALWAYS

Sunil Yadav

Founder at Pixels2People.co | Experienced marketing communications & adtech leader | Mentor | Board Advisor

Adam Clifford

Head of Casualty, Asia Pacific at ACE Group

Andrea CPA
William Yang

Incoming Software Engineer @ Facebook

Allye Vice

Web Interface Engineer at Intersect

Sandra Evans

Sr. Director - Director Business Development at Makro Scientific

Joanna Teubert

Mechanical Design Engineer at Space Systems Loral

Connie Delany

Global Sales Operations Professional

Michael Hantho

Account/Relationship Manager and Problem Solver

Nala Kim

Senior Medical Director at BGB New York

Brian Gillikin

Sr. Software Engineer at Shaw Systems

Janet Davies

Associate Scientific Advisor at MediTech Media

Andrew Yates

Sales Director at Endoline Machinery Ltd

Karl Girling

Senior Engineer at Peter Brett Associates

Aisling McArdle

Business Development Manager - Kingspan Ltd

Caroline Lee

Client Liaison Advisor at JSA Services

Adrian Gell

Export Sales Manager at Loake Shoemakers

Laura Robinson

Assistant Marketing Manager at Intu Watford

Jennifer Hicks

Sales Consultant at Notting Hill Housing Group

Mark Savage

Managing Director at Gaysha Renovation and Refurbishment

Ed Blacker

Windows Phone Developer (Contract) at BigHand

Nick Griffin

Senior Security Researcher at Websense

Séamus Beirne

Associate Partner Manager at Amazon UK

Vinay Pattni

We Unleash and Analyze Data from Machines to Guarantee Business Outcomes! Welcome to the Industrial Internet of Things!

Lisa Jenkins

Account Manager at Condé Nast Britain

Robert Pullen

Operations Manager at MHM Plant

John Kirkpatrick
andrew hayes

IT Project Manager at The Technology Forge

Toni Tuesday

Digital Marketing Manager at Universal Music Group

Danny Betts

Junior Application Developer at Fivium

Kiran Jakkula

Senior Software Engineer at Ripple

Michael Switzer

Director of Manufacturing Operations at Rolls-Royce

Xinyu Li

Software Engineer at Salesforce

Abhinav Y.

Software Engineer at Feedzai

David Anderson

Senior Developer at TD Securities

Thomas Herzog

Health+Care, Technology, and Cause Connected Advocate

Clarice Larson

Software Engineer at University of Washington

Thomas Kula

Senior Systems Engineer at Birchbox

Yang Zhao

Senior Data Scientist at Google

Brian Russell

Digital Transformation Executive | Board Advisor | Digital Identity, Biometrics & Payments | Product Innovation & Mgmt

Chiwen Lu
Looking for colleagues of Chris Shelby at Company Inc?