Conrado Montes's Email & Phone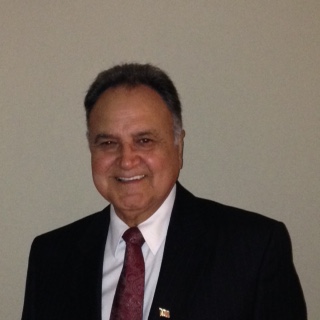 Conrado Montes
Consultant/Project Manager @ Montes Consulting
Conrado Montes Contact Details
Consultant/Project Manager @ Montes Consulting
Project Manager @ CB Richard Ellis
Project Manager @ DTA
MS, Engineering & Management @ Santa Clara University
I work on a team concept basis and I'm also a hands-on project manager. My experience has been in developing construction documents with architects, performing due diligence on structures, qualifying and selecting subcontractors, obtaining permits and scheduling inspections, maintaining schedules and budgets and managing construction projects. Additionally, I have vast experience in project coordination with clients, building
ContactOut is used by
76% of Fortune 500 companies
Similar Profiles to Conrado Montes
Janis Ahern

Real Estate related fields including relocation, listing and sales, Paralegal, Disaster Inspection.

Olan Johnston

Emergency Preparedness Specialist

Cindy Goetsch

Safety Coordinator at Green Bay Packaging

Ellie Jensen

Sales Associate at Macy's

Antoine McGrath

Founder at CRSReports.com

Yadira Navarro

Manager, Business Development at New York Blood Center

Eric Ondrey

New Home Sales Consultant at Lennar

Jayshri Chasmawala, DO

Board Certified Family Practice Physician

Dave Mukherjee
Rana Mansour, M.D.

Physician, Diplomate of the American Board of Internal Medicine

Jennifer Andjelich

Registered Nurse at Cypress Creek Hospital

Goran Lozo

Learning & Development Specialist, Leadership Development Coach, Customer Service Trainer, Operations Mngmt. Consultant

Scottie Dean
Heather Geariety
Tina Bonne

Clinic General Manager at Physicians Urgent Care

Bríd Hackman

Certified Six Sigma and Lean Six Sigma Master Black Belt

Mike Berkofsky

Film Instructor at Loyola Marymount University

Marion Gottschalk

Desktop Engineering Manager at Cramer Krasselt

Nachely Martinez

Front Desk Training Manager at The Venetian I The Palazzo, Resort Hotel & Casino I Las Vegas Sands Corp.

Freda Thornton
Dena Davidson

Interim HR Business Partner/Consultant/Healthcare Professional

Andrew Mitchell, AIA

Senior Associate at MKM architecture + design

Alka Singh

Acquisitions, Ernst & Young

Randy North

Senior Windows / Exchange Systems Administrator at Lam Research

Anthony Burden

Facilities Engineer at Wyman Gordon

Eric Rafter
Christine Fekete

Accountant at Dynamic Conveyor

Peggy Roegiers, Realtor

Trusted guidance – for every move you make.

Terry DTM

★ ★ ★ ★ ★ Experienced Keynote Speaker | Self Esteem Architect ✔Helping Professionals be exceptional Speakers ✔

Satya Nadella
Broc Miramontes
Chris Barnes

Partner & Chief Operating Officer at Atomico

Joan Holman

Chief Information Officer at Clark Hill Strasburger

Dave DeBarr

Principal Machine Learning Scientist at Microsoft

Helena Wu

Full Stack Software Engineer | Artist | Washoku chef

Ram Parimi

Sales Strategy @Blend - We're Hiring!

Mark Ritterhoff

Senior Software Engineer at Square

Patricia Kemp

Co-Founder and Managing Partner at Oak HC/FT

Stanley Zheng

Site Reliability Engineer at New York City Cyber Command

Devon Pike

Global Fashion and Retail Leader | CEO | CMO

Kumaran Adithyan

Director of Trading Strategy and Planning at eBay

Jonathan Plona

Site Reliability Engineer at Google

Nicole Pryt

Technical Recruiter at EasyPost

Omer Arap

Senior Software Engineer at Uber

Chen (Tiffany)

Software Development Engineer

Roksana Makarova
Sander Breijer

Lead Architect at Pink Elephant Netherlands

Yasmin W.
Looking for colleagues of Chris Shelby at Company Inc?